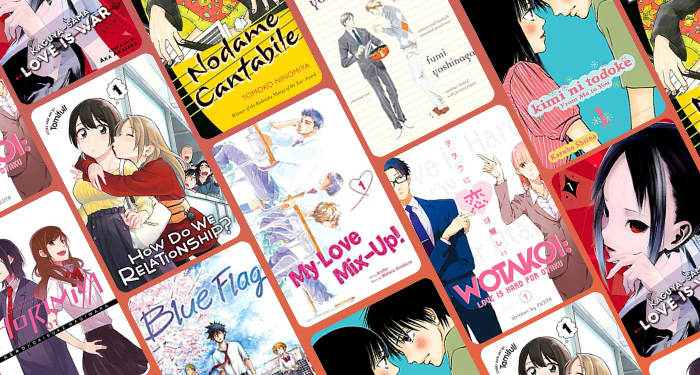 Lists
10 Slice-of-Life Romance Manga to Make You Smile
This content contains affiliate links. When you buy through these links, we may earn an affiliate commission.
The world of manga is, to say the least, vast. Beyond the action-packed adventures and fantastical quests that might come to mind first, we've also got stuff for foodies, mash-ups of horror and romance, even manga about cats! There's truly something for everyone, as long as you know where to look.
One sub-genre I personally really enjoy is slice-of-life, which is exactly what it sounds like: just a peek into everyday lives, no huge overarching conflict or three-act structure necessary. (If you're interested in a deeper dive on non-western story structure, you can see my post on kishōtenketsu). I'm notoriously terrible at keeping track of what's going on in denser stories, so I love the quiet atmosphere and leisurely pace of slice-of-life that allows me more freedom to pop in and out without the need to remember every little detail.
Even within slice-of-life, there's quite a wide array of types of stories available, but for the purposes of this list, we'll be focusing on slice-of-life romances. I feel like the lines can get a little blurred here because, obviously, romances do have an overarching throughline. But I see these slice-of-life romance manga as windows into our characters' entire lives, showing us their daily experiences at school/work, with friends, as well as in their romantic pursuits. So get ready for some gentle feels and enjoy this selection of slice-of-life romance manga!
Slice-of-Life Romance Manga
---
For even more recommendations within these sub-genres, be sure to check out our list of must-read romance manga and this list of the best slice-of-life manga!