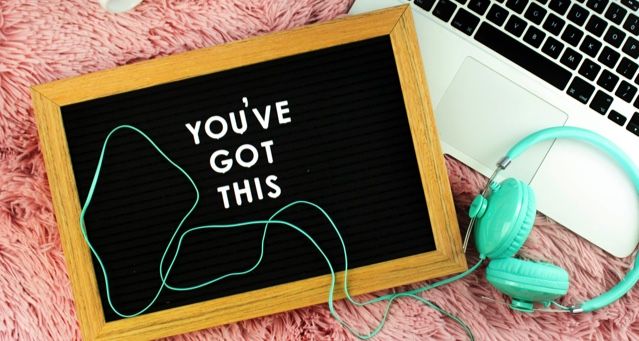 Lists
15 Self-Motivation Books for Your Personal Growth Journey
This content contains affiliate links. When you buy through these links, we may earn an affiliate commission.
I know a lot of people might roll their eyes when they hear about self-help and self-motivation books and wonder if they really work. Over the years I've read several self-motivation and self-help books. Some have been useful, taught me things that improved my life, and encouraged me to reach greater heights. Some were redundant and not helpful at all. In the end, it all boils down to the reader, I think.
If you are looking to foray into the world of self motivation books or just looking for your next read, here are 15 self-motivation books that might help you on your personal growth journey.
In this book, Elizabeth encourages you to go out there and live a creative life. This doesn't only apply to professional artists or people we call creatives, but to everyone, because we all create different things in our daily lives. In this book, she asks you this question: "Do you have the courage to bring forth the treasures that are hidden within you? The hunt to uncover those jewels—that's creative living." And then she attempts to help you achieve this. You will find yourself coming back again and again to this book at moments when your creativity runs low.
Garnished with stories from her life and the Igbo Language, What A Time To Be Alone tells you to know your worth in visual and colourful ways. It reads like a love letter to her mother, to herself and to anyone who's ever felt they aren't good enough or have been stuck in toxic relationships.
Shonda Rhimes shares how one word changed her life. You might be wondering how that's possible. She shares how saying yes opened up multiple opportunities for her and how it can do the same for you as well. This doesn't mean you have to say yes to everything, but if you constantly reject or run away from things because you are afraid of failure, new experiences, or you want to stay in your comfort zone, then maybe its time to reevaluate and see how you might be standing in the way of your own success. But you aren't alone in this as Shonda takes you through her story and shows you what happened to her when she decided to stop saying no and started saying yes for a whole year.
A lot of people search for meaning, their life's purpose. You don't have to travel to a distant land, visit a monastery or go through a life-threatening situation to find it. You can find it in the things and people around you. Emily shows us this with research and her experiences travelling, meeting, and observing people from all walks of life.
This book is all about self-love, gratitude and self-focus. Told in a straightforward and humorous way, it tells you to embrace who you are and exactly how to go about doing so. According to Jen, "We are all perfect in our own, magnificent, fucked-up ways. Laugh at yourself. Love yourself and others. Rejoice in the cosmic ridiculousness." It might feel like it brings nothing new to the table for self-motivation book veterans, but if you want a fun, easy, and motivational read I would recommend this.
No one wants to be vulnerable and no one wants to expose that vulnerability to others for fear that they might be mocked, judged or taken advantage of. Daring Greatly is about how we need to embrace our vulnerability and conquer the shame around it in order to live a wholehearted life.
As an introvert myself, I know how it feels to be told that you have to try to be extroverted or you won't make an impact in the world or "experience" life or you're too sensitive. Well, it took me a while to know that that simply isn't true. In this book, Susan Cain talks about what introverts have to offer the world especially in this age, introverts that have changed the course of history and how the traits that make us introverts make us exceptional and that we aren't less needed than extroverts. You can also listen to her TED talk on this topic, it made me feel seen and realise that there's nothing wrong with me and I have so much to offer the world. Though aimed at introverts, this book isn't only for introverts, it's for everyone who wants a better understanding of people and human relations.
You're probably wondering what a book about tidying up your home is doing on this list. Well, by decluttering your home, you also declutter your mind. By clearing out the excess you can focus on what's important. We tend to surround ourselves with things we think are important to us but in the long run really aren't. By decluttering your home and life and only keeping the things you truly need and that spark joy, you simplify your life.
Sometimes all you need are some words of encouragement daily to push you to go out there and make things work. Gmorning, Gnight! is a collection of bite-sized daily affirmations to encourage you daily. With illustrations by Jonny Sun, this collection of motivational, humorous and poetic affirmations might just be what you need.
Chances are you've heard about this book before. A wildly successful self-help book, it highlights the habits that effective people possess and breaks it down so you can build such habits as well. Several spinoffs have been written for teens and kids as well. While some of the advice might be outdated in this day and age, it's a worthwhile read.
This book is all about the power of kindness, why we should be kind to ourselves and others as well. The author shares her experiences during the year she decided to actively practice kindness each day. I feel this is a relevant read in the world we live in today based on current events, where people can easily go online and be unkind to each other. It shows you that kindness is not a weakness. By being kind to yourself you can change areas of your life and being truly kind to others as well can have greater consequences than you can imagine.
Part manifesto, part memoir, this books takes us on a journey through Elaine's life and all the struggles she faced while passing on the message that we are more than enough and we shouldn't let anyone tell us otherwise.
In an era of books that tell people to focus on the positive side and relentlessly pursue happiness, Mark Manson is here to tell you otherwise. Negative things are a part of life that we will probably face often, and we have to live with it. This book forces you to come to terms with this uncomfortable truth and live with it, focus on things that matter and don't give a fuck about things that don't. Everything won't always work out and that's okay. You might think this sounds negative for a self-help book but it isn't; sometimes having the harsh truth handed over to you helps you grow and become stronger. It doesn't really say much that we don't know already, but it says it in such a slightly vulgar and definitely not sugarcoated way that works as a wake-up call to most.
In this book, you are given simple rules to living a better life by building your confidence and working towards success through positive thinking. By believing in yourself, having a positive outlook on life instead of being pessimistic, having faith in yourself, being kind to yourself, and more, you can improve your life. This is one of the classic self-help books which will still benefit people today.
Option B is about dealing with grief, facing adversity and finding the courage to move on when it feels like everything has fallen apart. With Sheryl's experience after losing her husband combined with Adam's research, in this book we are given a guide to help those going through hard times build up their resilience and ultimately find joy.
---
There are dozens of self-help and self-motivation books out there, but let's remember that no matter how many you read, you need to apply what you read in them to see changes in your life as well.
If you are looking for more self motivation books that can help in your personal growth journey, the bibliologists over at TBR can help you find more nonfiction reads as well as fictional books. Our service is like Stitch Fix, but for books, pairing you with your next favorite book!