Underpaid and Overworked: A Look at Salaries and Benefits in Publishing
On paper, the publishing industry seems glamorous. As a former editorial assistant, I fell in love with the process of making a book from an idea to a tangible thing, working with authors, getting free books, and attending launch parties. But this façade belies the deep problems that persist; one of the issues publishing professionals always lament is the low pay.
In particular, salaries in New York City–based publishers aren't enough for entry-level professionals, which some of the editors in the 2022 "Great Publishing Resignation" exposed. Most of publishing is based in New York City, which is one of the most expensive cities in the country to live in.
"I wanted to move out of New York City because it's very expensive and very hard to save money, especially [with] what they pay you with publishing salary," revealed a former Big 5 editor whom I spoke to last year.
Other publishing professionals also expressed their discontent in this matter, including former Tor editor Molly McGhee, who had publicly resigned last year and said in an interview that her pay was "unlivable and untenable…for the amount of work that you do."
According to the Bureau of Labor Statistics, editors make an average pay of $63,400 per year, or around $30.48 per hour. Per Glassdoor, the average annual compensation for a book editor is $69,288, and the projected total pay for this position is $73,965 each year. But these figures show the median number for an editor, a mid-level position in publishing — many employees make significantly less.
Looking at the average cost of an apartment in a big city such as New York, the starting publishing salary of $40,000 won't simply cut it. To have a comfortable life, one needs to be earning at least $80,480: double the minimum pay of most publishers. A livable wage is what publishing employees recently fought for: HarperCollins employees went on strike in December 2022. Among the concerns raised was salary, which the employees wanted to be increased from the minimum $45,000 to $50,000. The strike ended last week, with a contract ratified on February 16.
This poses some questions: Why isn't the minimum salary in publishing high enough? What are the factors that contribute to this? Exploring this issue further opens a can of worms. According to The Guardian, since it's generally known that most of publishing is female, the gender pay disparity has marginalized publishing's disproportionately female workforce, which may be a cause of the delay in salary rise. Women are also less likely than men to seek for raises and are more likely to accept a lower beginning rate. The article also dispelled the lie that the industry is dying, hence publishers are paying its employees less and less, when in fact, publishing is seeing big profits.
The figures aforementioned are just tip of the iceberg. Let's look deeper at some of the typical salaries — and benefits — of employees in publishers big and small across the industry.
Typical Salaries in Publishing
Publishers Weekly, the industry magazine, does an annual Publishing Industry Salary Survey. One of the major concerns in the 2016 edition of this survey was the "stark as ever" pay gap between men and women, which was "one of the most consistent findings over the years."
According to the survey, men made an average of $96,000 in 2015, while women made an average of $61,000. In addition, 72% of men vs. 41% of women said they earned $70,000 or more annually in income; 42% of women in publishing earned between $40,000 and $69,999 annually, which was the most prevalent pay range for them.
On the bright side, however, "employees earned a little more money in 2015 than they did in 2014," so there was a slight increase after a year. In that year, the majority of respondents earned from $40,000–59,999, but editorial employees got the lowest pay overall.
In the 2022 edition of the survey, it was revealed that the median income for all respondents increased to $72,500 from $67,300 in 2020. "The pay gap between men and women also persisted, with the median compensation for men at $90,000, while women earned $70,000," the survey concluded. "Both medians were $10,000 higher than those from our 2019 survey."
But to be fair, even before the HarperCollins Union strike, Big 5 publishers had raised salaries of entry-level professionals to between $40,000 and $50,000 at the end of 2020 and 2021 in diversity efforts. Before that, salaries were as low as $30,000 to $36,000.
It looks like this low pay is only a common trend for those in the lower rung of the ladder. Professionals at this level perhaps couldn't even raise a family with a publishing salary. Despite other grievances, according to a former mid-level editor who recently quit their job after ten years, it really came down to pay. "I knew I couldn't stay in publishing if I had a kid…I always heard that editors often quit when they had kids because they made less than it costs to cover childcare," they told PW.
In contrast, the magazine revealed in 2016 that the pay remained high for executives in a variety of industries in 2015 and fiscal 2016. "New hires tended to start on a good foot, and with a few exceptions, compensation typically rose for veterans as well," the report reads. One top executive was earning as high as $1 million annually. This is backed up by a CEO, who was interviewed by the magazine, who made a claim that those that stick with the business succeed financially. The salary survey from PW offers some evidence for this. According to the 2021 survey, the median pay for those in top positions was $130,000.
Typical Benefits in Publishing
When it comes to benefits, it's a different story, and Big 5 Publishers appear to be generous.
A look at Penguin Random House's website and its Glassdoor page reveals that it offers a comprehensive benefits package for its employees. Additional benefits in the company include Free Book Program that gives employees a chance to place several free book and ebook orders over an entire year. A selection of more than 100 books is available for employees to choose from, with various options being offered to them.
"So many benefits it's hard to name them all: discount on all books, educational reimbursement, health/ergonomic reimbursements, and more! Great vacation time and health insurance," one anonymous employee posted on Glassdoor. Assuming that these are roughly similar with that of the other Big 5 publishers, this is an above average offering of benefits for equivalent positions in other industries.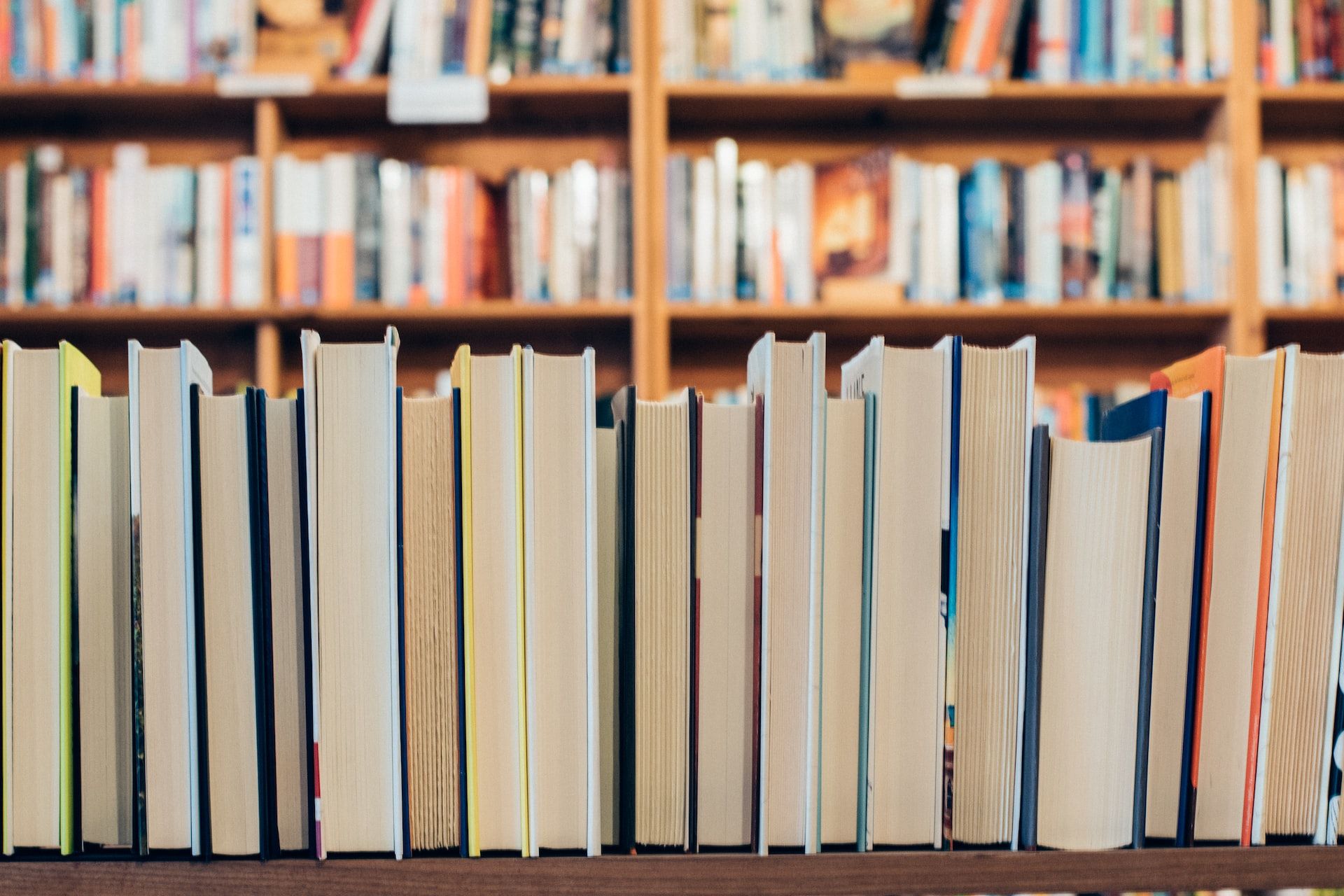 Salaries and Benefits in Small Publishers
According to various industry professionals from small presses, pay and benefits are insufficient. "Many younger industry members said the pay at small presses is often worse than at their larger counterparts, and so are the benefits," told one publisher to PW. In a different interview by the magazine, it suggests a similar trend. According to one publishing professional, the "pay and benefits aren't as great," but they add that there's way more diversity in smaller presses.
One major obstacle to entering and remaining in the industry, according to a mid-level professional at a small publisher, is the poor pay. "If I had not been with my partner, I wouldn't have been able to do it. I would not have survived beyond my first publishing job. I wouldn't have been able to afford it with school loans," they told Poets & Writers magazine.
Pulling up the figures, the salaries at small publishers indeed seem modest, though these don't represent the median income, and the cost of living hasn't been considered. Take a look:
I was not able to get information about the minimum starting salary at these independent publishers, and this is just a tiny sample of the smaller publishers that exist.
In addition, a particular compensation plan that some small publishers usually leverage is a profit sharing arrangement, which is quite similar to the pay scheme startups adopt.
---
Salaries in the publishing industry continue to be low, and pay and benefits are much worse in smaller publishers, according to various professionals. The compensation is so low that many can't even afford to raise a family, often leaving the industry altogether.
This low pay is a disappointing addition to the issues professionals currently face, including overwork, lack of diversity, and little to no opportunities for people from low-income and minority backgrounds.
"It was a very heartbreaking experience for me," said McGhee in an interview with Literary Hub in April, when she spoke about how unsustainable the pay in publishing is. "That is true for a lot of people who don't come from family money."