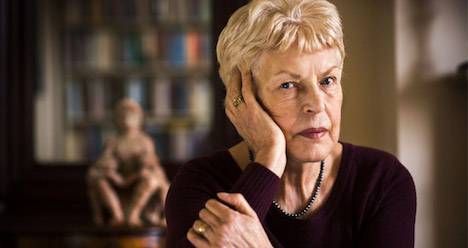 This content contains affiliate links. When you buy through these links, we may earn an affiliate commission.
Do you like crime fiction that's less about whodunit and more about why they did it? Or what happened after? Do you like to read about cold cases? Or what about crimes that were kept so secret that hardly anyone knew a crime was committed? Do you like crime fiction that touches on current events?
If this kind of crime fiction sounds good to you, then you should be reading Ruth Rendell.
I first started reading Rendell's novels in the 1990s, at which point Rendell was already a prolific novelist with a well-established career, having published her first novel, From Doon with Death, in 1964. She continued publishing a novel every year or two until her death in 2015. It's a good thing that Rendell was so prolific because, despite having been a devoted Rendell reader for decades, I still have a lot of her books left to read.
Of course, the trouble with writers as prolific as Rendell is that it's hard for new readers to know where to start. So I'm here to help! If you're interested in reading Rendell, I have some suggestions.
Rendell's novels can easily be divided into three categories. (Wikipedia has a helpful list.) I'm going to offer a couple of suggestions for each category. If you like those, then you can plunge in and read the other books in that category. Most of the Rendell fans that I know share my views regarding which categories are most engaging, so I suggest following the order below. However, if you try a book in one category and find it doesn't work for you, try one of my top suggestions from another category to see if it's a better fit. If you've tried something from each category and still aren't satisfied, Rendell may not be your kind of crime writer.
Barbara Vine Novels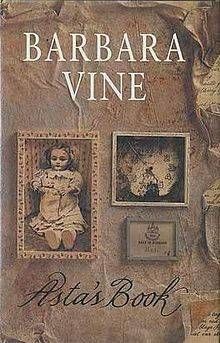 In 1986, the already successful Rendell published her first novel under the pseudonym Barbara Vine. Even after the pseudonym was revealed, she continued to use it for books that tended to dig more deeply into her characters' psychology. Many of these novels are about family secrets or undiscovered crimes. Asta's Book (also published in the U.S. as Anna's Book) is one of the best of these. It involves the publication of a diary from the 1900s and the secrets the diary reveals. Other particularly good Vine novels are A Fatal Inversion, A Dark-Adapted Eye, The House of Stairs, and Grasshopper.
Standalone Rendell Novels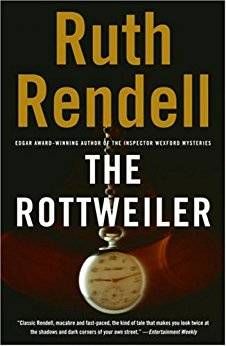 This is the largest grouping of Rendell's books. Like the Vine novels, they often involve long-hidden secrets and family tensions. She also frequently looks at crime from the criminal's point of view, sometimes before the crime actually happens. One of my favorites in this category is The Rottweiler, about a serial killer who is trying to understand himself while the community is trying to figure out who is doing all the killing. If you like that, The Killing Doll is similar and almost as good. I also love The Water's Lovely, in which two sisters must face the truth of what happened when their father drowned in the bathtub years earlier. Another good one focused on twisted family relationships is The Crocodile Bird, about a young woman who is kept away from the world by her mother.
Inspector Wexford Novels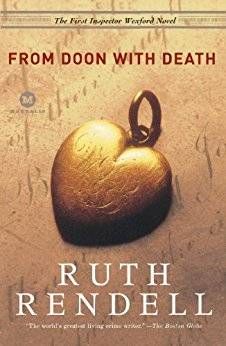 Rendell wrote 24 novels about Chief Inspector Reginald Wexford, but I only read a handful of them. Although I enjoyed the books I read, I didn't like them as much as I did the others. Plus, because Rendell allows Reginald, his family, and his colleagues to develop and grow over time, I started to feel I was missing out by not reading them in order. There were often tidbits of information about past events that I didn't understand. So, for these, you might want to go back to the start and read From Doon with Death. Unfortunately, I haven't read that one myself, so I can't speak to its quality, but I can recommend Simisola, about Wexford's investigation into the disappearance of a young Nigerian woman and the discovery of bodies of people once associated with her.