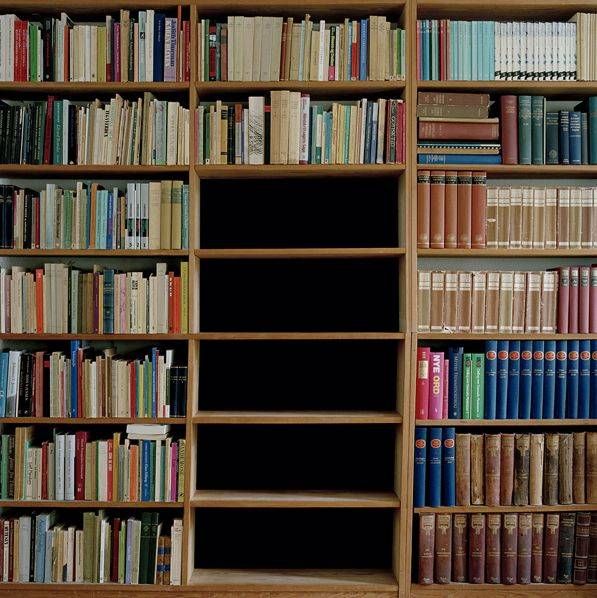 One of the benefits of moving – if you are are minimalist – is pruning the ever-growing field of wildflowers and weeds that is one's library. I've had a show-offy liberal arts women's college collection of books for awhile, and now that I've had to move it (in my 40s, to my first house) I realize it's freakin' heavy.
Never have books felt like so much baggage. Simone de Beauvoir, really? Who exactly was I keeping her for? And Rand? Was I keeping these books so that someone might come into my living room and see them on a shelf and think better of me? How silly. I tossed the Collected Works of anyone I didn't truly love however, it gave me anxiety. I had a lot more than books wrapped up in my bookshelves; I had a sense of self I had created through my careful curation of titles.
If I rid myself of the doorstopper of The Riverside Shakespeare, and Alice Notley's The Descent of Alette in favor of A Wrinkle In Time and Like Water for Chocolate, did that mean that I was superficial? A lightweight? And what if I was? What if I chucked all the poetry I had to read for Modern American Women's Poetry, in the way-back machine of in 1993, because that's just not me anymore, and maybe it never was? I dithered. I wrung my hands. Larousse trembled over the precipice of the Goodwill bag.
Ultimately, it was freeing. I am not the person I was ten years ago, trying to meet the expectations of what I thought those book-shelf-inspecting others expected. I was insecure; I clung to the books other people said were Good Books. But since then I have grown sparer and more confident, and now, so are my bookshelves.
____________________________
Sign up for our newsletter to have the best of Book Riot delivered straight to your inbox every two weeks. No spam. We promise.

To keep up with Book Riot on a daily basis, follow us on Twitter, like us on Facebook, , and subscribe to the Book Riot podcast in iTunes or via RSS. So much bookish goodness–all day, every day.