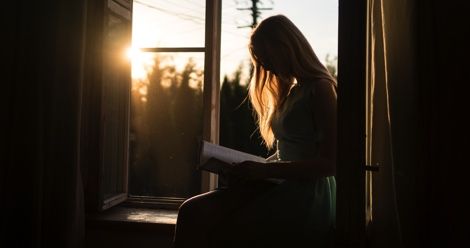 This content contains affiliate links. When you buy through these links, we may earn an affiliate commission.
Over the last seven years I have attempted to read Vladimir Nabokov's Lolita on three separate occasions. Twice I aborted the mission before getting very far. The third time's a charm, though, and I finally finished it this past December, having listened to Jeremy Irons narrate the audiobook this time around. And while I completed the book over a month ago, I am still sorting out my feelings about it.
I always read a classic or two each year, and Lolita has been a noticeable gap in my literary fiction repertoire for years. Nabokov's famous novel has been referenced in so many other books I've read over the years, and it never fails to appear on any Greatest Books of All Time lists that come out. I felt that I was derelict in my reading education for having skipped over it for so long.
My first attempt to read this classic was in 2012. It was early in the story when I got to the part where Humbert, elated to be alone with his little Lo, sets her upon his lap and begins to describe his ecstasy at having attained this long-awaited goal. I promptly shut the book. My youngest daughter was twelve at the time, exactly the same age as the object of Humbert's obsession, and I simply could not continue reading. I could only think of my own child in that monster's hands. Back to the library it went.
A few years later, I heard a friend mention they'd studied Lolita in college and it went back on my radar. I was intrigued with the fascination, controversy, and devotion this book has inspired over the years. I really did want to try it again. Eventually a copy came into my Little Free Library, so I picked it up. I got a little further this time, but again, I just found Humbert too repulsive to want to finish. I moved on to another book.
Then we arrive at 2018, and my third, ultimately successful, endeavor to conquer Lolita. Over the year, I had worked my way through the Read Harder Challenge, and I had a few weeks left to complete it. The last lonely prompt was a book you hated or never finished. It seemed this was my mandate finally to tackle Lolita. I decided to try the audiobook this time. Somehow it seemed more palatable, less intimate, to think of an actor playing a part instead of reading it from the page myself. I still struggled, but I did finally finish.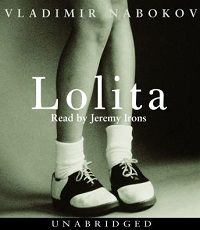 Jeremy Irons gives an exceptional performance, and I have no doubt he was fantastic in the 1997 film version as well, although I will never watch it. Nabokov's prose is elegant and exquisite, just as stunning as everyone says. The author's extraordinary vocabulary and dexterity with language are astounding. Nabokov's writing is a marvel—his rapturous descriptions of Lolita's adolescent body, the atmospheric details about the couple's road trip across America, the obsessive ramblings of Humbert's twisted mind. I understand why it is considered a masterpiece.
Yet even with all there is to appreciate and admire, I find that I regret having read Lolita. It's not that I have a problem with unlikable characters or avoid darker themed books. In fact, I usually like that sort of thing. But for some reason, spending the entire book steeped in the mind of a pedophile rhapsodizing over a young girl just made me feel, for lack of a more sophisticated word, unbearably icky. When I finished, instead of feeling triumphant, I felt like I needed a bath to scour away the stain Humbert left behind. And now, weeks later, I realize that some remnant of that character is probably there for good. I will forever carry a tiny sliver of this story with me.
Perhaps it is just that I am older now and am learning my limits. I long ago made my peace with quitting a book because of excessive graphic violence or gore because I know that those images tend to stay with me and resurface later. I think I am learning to trust my gut when a little voice says, "Put this one away." Sometimes it means I'm not in the right frame of mind to read a certain book, and I can successfully revisit it later. But other times it means that I just don't need to read it ever.
Maybe Lolita has helped me understand myself better. Books have a way of doing that, and it's not the first time a distressing book has taught me a valuable lesson. In the meantime, I really wish I hadn't given Humbert the freedom to set up camp in my brain. Next time I'll know better.