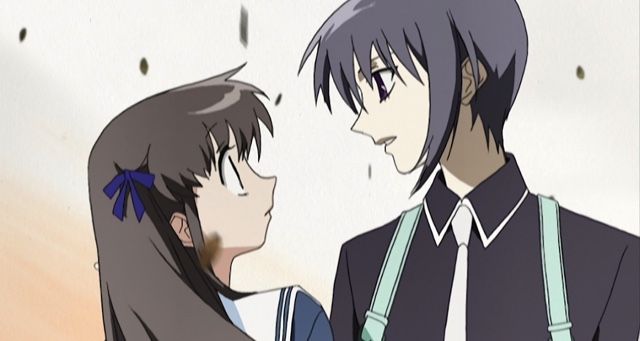 This content contains affiliate links. When you buy through these links, we may earn an affiliate commission.
If I'm in a book slump, manga is always there to bring me back to life. Rereading a favorite one, finding a new one to start, or even just catching up with volumes I haven't read, manga can't go wrong. But because I'm a huge romance fan, I am always tempted by stories with romance at its center. And if you're like me, you definitely cannot miss these 50 must-read romance manga I have for you!
It's easy to find manga that you will love; you search for tropes, for storylines that you might enjoy. It's rather hard when you're all done with the popular manga and don't know where to continue. Because they don't get lots of attention so you have to dig deep to find some great treasures. Fake relationships? Yes. Friends to lovers? We have that. Enemies to lovers? We know and love them! You will find lots and lots of new things to read in this pretty big list.
Note: All the blurbs are from Amazon.
Classic Romance Manga
Seventh-grader Sana Kurata must deal with being a famous child actress while also coping with her family and school mates including bad-boy Hayama, fellow child star Naozumi, and best friend Fuka.
Teenager Usagi is not the best athlete, she's never gotten good grades, and, well, she's a bit of a crybaby. But when she meets a talking cat, she begins a journey that will teach her she has a well of great strength just beneath the surface and the heart to inspire and stand up for her friends as Sailor Moon!
3. Skip Beat! by Yoshiki Nakamura
Kyoko Mogami followed her true love Sho to Tokyo to support him while he made it big as an idol. But he's casting her out now that he's famous enough! Kyoko won't suffer in silence—she's going to get her sweet revenge by beating Sho in show biz!
Kyoko's broken heart and creepy rage keeps her from getting into her talent agency of choice. The eccentric president of the agency decides to give her a second chance, but it requires her to wear a bright pink uniform, put up with spoiled stars, and try to live up to the name of her new position—The Love Me Section! Can Kyoko stand the indignity long enough to find her vengeance?
Tsukushi Makino is accepted into the prestigious, Eitoku Academy. Life changes dramatically for Tsukushi when her friend falls on Tsukasa Domyoji. Tsukasa is the explosive leader of the "F4," a group of the most powerful, rich and handsome boys. Domyoji refuses to accept Makiko's apology and Tsukushi steps in to protect her friend. A red tag appears in the Tsukushi's locker the next morning which is a sign from the F4 that she is to be bullied by the school. Tskushi continues to stand up to her oppressors.
Contemporary Romance Manga
Successful career woman Asuka Takanashi has an old-fashioned dream of getting married and becoming a housewife. After her long-term boyfriend breaks up with her to pursue his own career goals, she encounters popular newscaster Ryu Nanami. Asuka and Ryu get along well, but the last thing he wants is to ever get married. This levelheaded pair who want the opposite things in life should never get involved, except…
Setsuko meets, falls in love with and then marries the handsome Dr. Tanabe. Tanabe is normal, quiet and highly skilled at everything, while Setsuko is wildly different. Most of the series is comprised of the couple struggling first to have and then maintain their sex life and love each other. (This is definitely a series for 18+ however.)
After her older sister refuses to go to an arranged marriage meeting with Takane Saibara, the heir to a vast business fortune, high schooler Hana Nonomura agrees to be her stand-in to save face for the family. But what happens when Hana meets Takane is an unexpected pairing of utter opposites!
The meeting between Takane and Hana ends in an explosive manner, and Hana is convinced that she'll never have to see that awful Takane again. But Takane actually seems interested in Hana! Exasperated by Takane's immature attitude, yet amused and intrigued despite herself, Hana wonders if her hilarious rivalry with Takane just might lead to love!
In order to help her father, Chiwa Takanashi agrees to an arranged marriage with the company president, Hokuto Mamiya—a man she doesn't know—at the request of Hokuto's grandfather. Chiwa believes the arrangement isn't binding, but her new partner seems to think otherwise. Can two strangers living together find their way to a happy marriage?!
9. Last Game by Shinobu Amano
Nothing is beyond Naoto Yanagi, heir to the Yanagi business conglomerate. Idolized for his athletic and intellectual competence, looks and wealth, Naoto lived like a king during his elementary school days—then entered Mikoto Kujou, a plain, gloomy-looking transfer student.
Due to her low financial status, Naoto was initially apathetic towards Mikoto. But despite having just arrived at his school, she completely eclipsed him in everything by consistently scoring top marks in exams and placing first in athletic events. After a brief confrontation with her that left him shocked, Naoto vowed to outdo her no matter the cost.
Ten years later, they are now students attending the same college. Having failed to defeat Mikoto throughout middle and high school, Naoto decides they will have one last game: if he can make Mikoto fall in love with him and then break her heart, it will be his victory. However, he finds himself falling in love with her instead…
Narumi Momose has had it rough: Every boyfriend she's had dumped her once they found out she was an otaku, so she's gone to great lengths to hide it. When a chance meeting at her new job with childhood friend, fellow otaku, and now coworker Hirotaka Nifuji almost gets her secret outed at work, she comes up with a plan to make sure he never speaks up. But he comes up with a counter-proposal: Why doesn't she just date him instead?
In love, there are no save points.
Forget the familiar: family circumstances wrest high schooler Meeko from an ordinary family life to her uncle's boarding house, where she must learn to live with housework and… rather unusual adult housemates. What's more, the oldest of the bunch, Matsunaga-san, is a little scary… but also always looks out for her!
Suzu Sakura is a lazy author who can't keep a deadline, is twenty-four hours late to meetings, and falls asleep in the middle of crunch time-you name it! It seems like no one can keep her in line, but then she gets a new editor. Hasegawa's a super-mega HOTTIE, but his temper runs just as hot. Though he scolds her endlessly and they're quickly driving each other up the wall, will something bloom between this odd couple…?!
Supernatural Romance Manga
After a family tragedy turns her life upside down, plucky high schooler Tohru Honda takes matters into her own hands and moves out…into a tent! Unfortunately for her, she pitches her new home on private land belonging to the mysterious Sohma clan, and it isn't long before the owners discover her secret. But, as Tohru quickly finds out when the family offers to take her in, the Sohmas have a secret of their own–when touched by the opposite sex, they turn into the animals of the Chinese Zodiac!
14. Gakuen Alice by Tachibana Higuchi
Mikan joins her best friend, Hotaru, at the Alice Academy, a special school for people with an "Alice," or paranormal talent, and she must learn to know and use her own such talent if she hopes to stay.
Nanami has all kinds of new responsibilities she doesn't understand, dangers she's unaware of, and a cranky ex-familiar who's…actually pretty hot. What's a new-fledged godling to do?
Strange accidents always seem to happen around Hako Natsuno—so much so that she's been dubbed "The Queen of Bad Luck." It's hardly surprising then that a naked alien prince falls from the sky to tell her that out of all the girls in the universe, he's come to Earth to mate with her. Does this mean Hako's luck has changed, or…?
High School–Set Romance Manga
After arriving in Tokyo to live with her uncle, Suzume collapses in a nearby park when she remembers once seeing a shooting star during the day. A handsome stranger brings her to her new home and tells her they'll meet again. Suzume starts her first day at her new high school sitting next to a boy who blushes furiously at her touch. And her homeroom teacher is none other than the handsome stranger!
Her whole life, Hikari Hanazono has been consumed with the desire to win against her school rival, Kei Takishima–at anything. He always comes out on top no matter what he does, and Hikari is determined to do whatever it takes to beat this guy…somehow!
At age 6, Hikari lost to Kei in an impromptu wrestling match. Now, at 15, Hikari joins "Special A," a group of the top seven students at a private academy, for the opportunity to trounce the guy who made her suffer her first defeat.
Rather than bow to the inevitable, Risa and Atsushi join forces to pursue their true objects of affection. But will their budding friendship become something more complex?
Erika Shinohara has taken to lying about her romantic exploits to earn the respect of her new friends. So when they ask for a picture of her "boyfriend," she hastily snaps a photo of a handsome stranger, whom her friends recognize as the popular and kind-hearted Kyouya Sata.
It's hard enough fitting in at a new school while dealing with family problems… Will Haruna remain jaded and distance herself from everyone around her? Or will Masaru win her over with his monkey magic?
Whenever Suiren Shibazeki walks by, heads turn due to her captivatingly cute looks. In elementary school, boys would pay too much attention to her, to the point where she avoided them altogether. In middle school, she attended an all-girls school in the hopes of escaping all the unwanted attention, but she was still smothered by her classmates' coddling. As a result, Suiren now rarely speaks and maintains an expressionless face.
Advancing to high school, Suiren returns to a co-ed school and is once again the center of attention. The boys refer to her as "Takane no Hana," flower on a high peak, unreachable and idolized from afar. However, one boy outside her sea of admirers catches her eye—Kouha Kawasumi, a talented karate student who is just as quiet as her. While he may not return her immediate affection, Kouha saves her from a group of boys, jump-starting the heartwarming romance that blossoms between the two soft-spoken youths.
In Kiri's school there are 3 boys who carry out transformations on random pretty girls; Narumi Shougo, the hairstylist, Minami Kei, the nail artist and Ochiai Kazuhiko who balances the overall look. They are adored by the girls because they are so good at making them beautiful. However, Kiri is also a master hairstylist who is willing to 'add some magic' for those who need it, but in disguise. Now Kiri is forced to face the three in a showdown with Narumi.
24. Horimiya by HERO and Daisuke Hagiwara
At school, Kyouko Hori is known for being smart, attractive, and popular. On the other hand, her classmate, the boring, gloomy Izumi Miyamura tends to get painted as a "loser fanboy." But when a liberally pierced and tattooed (not to mention downright gorgeous) Miyamura appears unexpectedly on the doorstep of secretly plain-Jane homebody Hori, these two similarly dissimilar teenagers discover that there are multiple sides to every story…and person!
Akane: She's beautiful and popular, lively and full of vitality; Aoi: Looks like a small animal but is actually very clever. Who knew that these two very different people were actually… twin siblings?!
26. Crimson Hero by Mitsuba Takanashi
When fifteen-year-old Nobara Sumiyoshi transfers to Crimson Field High School, she hopes to play competitive volleyball, but her mother will do anything to keep her off the court and working at her family's Japanese restaurant.
Takeo Goda is a GIANT guy with a GIANT heart.
Too bad the girls don't want him! (They want his good-looking best friend, Sunakawa.)
Used to being on the sidelines, Takeo simply stands tall and accepts his fate. But one day when he saves a girl named Yamato from a harasser on the train, his (love!) life suddenly takes an incredible turn!
Takeo can hardly believe it when he crosses paths with Yamato again, and he finds himself falling in love with her… But with handsome Sunakawa around, does Takeo even stand a chance?
Ninako's friend Daiki throws her for a loop when he expresses romantic interest in her. She cares for him, but can she return his feelings? As she tries to sort out her confusion, Ninako realizes that there are many different facets of love—strange and wonderful sides…
Shimana Kameko lives in a home where she feels she doesn't belong. Her mother is dead, her father has remarried, and her six-month-old baby brother takes up everyone's attention. Kameko skips school and runs away to a nearby park, where she literally stumbles over a mysterious man in a kimono. The stranger, Fujiwara Taiga, offers Kameko a place to stay — on three conditions. The first condition is that Kameko tell him why she ran away from home. The second is that she fetch the stranger's lost apartment key (he is locked out!). The third condition is… to have a dream. Kameko meets the conditions, moves in, and begins a journey of romance and self-discovery.
30. Maid-sama! by Hiro Fujiwara
As if being class president of a predominantly male high school wasn't hard enough, Misaki Ayuzawa has a major secret—she works at a maid café after school! How is she supposed to keep her image of being ultra smart, strong and overachieving intact once school heartthrob Takumi Usui discovers her double life?!
Futaba Yoshioka thought all boys were loud and obnoxious until she met Kou Tanaka in junior high. But as soon as she realized she really liked him, he had already moved away because of family issues. Now, in high school, Kou has reappeared, but is he still the same boy she fell in love with?
One day at school, Teru accidentally breaks a window and agrees to pay for it by helping Kurosaki with chores around school. Kurosaki is an impossible taskmaster though, and he also seems to be hiding something important from Teru…
After blindly following the advice of fashion magazines and the like, Haruna fails to win the eye of any guy. Convinced that a coach is needed (just like when she trained for softball), she recruits cute upperclassman Yoh Komiyama to instruct her on how to make herself more appealing. Yoh agrees, with one catch: Haruna had better not fall for him!
Ten Serizawa has a two-hour commute through the mountains to high school every day, so she can't spend much time hanging out with her friends in the afternoon. She decides to move into the local boardinghouse, where one of her friends and three other boys are living. Ten's friends consider her to be as oblivious as a rock when it comes to noticing boys and falling in love, but will she be able to keep her calm and steady heart in her new living situation?
Little did Nao Kogure realize back in middle school that when she left an umbrella and a box of bandages in the rain for injured delinquent Taiga Onise that she would meet him again in high school. Nao wants nothing to do with the gruff and frightening Taiga, but he suddenly presents her with a huge bouquet of flowers and asks her to date him—with marriage in mind! Is Taiga really so scary, or is he a sweetheart in disguise?
36. Hatsu*Haru by Shizuki Fujisawa
Playboy Kai definitely knows his way around girls' hearts, but when he has a run-in with tomboy Riko, he may be in for more than he bargained for! Riko definitely doesn't fit Kai's usual type of girl: she's short-tempered, scary, and can (has) easily beat him up. There's no way a rough and tumble girl like Riko is capable of a delicate feeling like love! So imagine his surprise when he finds out about her secret, one-sided crush… But it's none of his concern, right?
A sweet romantic story of a soft-spoken high school freshman and her quest to make friends, Waiting for Spring will delight fans of earnest, fun, and dramatic shojo like Kimi ni Todoke and Say I Love You.
Mizuki is a shy girl who's about to enter high school, and vows to open herself up to new friendships. Of course, the four stars of the boys' basketball team weren't exactly the friends she had in mind! Yet, when they drop by the café where she works, the five quickly hit it off. Soon she's been accidentally thrust into the spotlight, targeted by jealous girls. And will she expand her mission to include… love?
Mako's always had a passion for photography. When she loses someone dear to her, she clings to her art as a relic of the close relationship she once had…Luckily, her childhood best friend Kei encourages her to come to his high school and join their prestigious photo club. With nothing to lose, Mako grabs her camera and moves into the dorm where Kei and his classmates live. Soon, a fresh take on life, along with a mysterious new muse, begin to come into focus!
Food Romance Manga
Amano Ichigo is a 14-year-old cake lover. After meeting a lecturer, Henrie Lucas, at a cake buffet, she enters St. Marie Academy—a school that raises and cultivates future pâtissières. Not only is she placed in the elitist group with three princes of sweets, but she also meets sweets spirit Vanilla on her first day of transfer. Ichigo is air-headed, a total klutz, and a complete novice at cake making, but she's trying her best mastering one at a time in order to make her eaters happy.
Hanayu Ashitaba is the daughter of the celebrated Patisserie Ashitaba, but all she wants to do is be a sushi chef. Hayato Hyuga is the son of the prestigious Sushi Hyuga, and all he wants to do is be a pastry chef! It's love and leftovers at Oikawa High School Cooking Department as these star-crossed gourmands do their best to reach their cuisine dreams!
As a little girl, Komomo Ninomiya delighted in picking on Natsu Azumi, the son of her family's pastry chef. Ten years later, when the family fortune is lost and she has no place to live, Komomo encounters Natsu again in her hour of need. Now that Natsu is a master pastry chef in his own right, he'll help Komomo—but only if she works for him at his new confiserie!
Historical Fantasy Romance Manga
The adventures of a school girl named Noriko begin the day she is unexpectly transported into a strange fantasy world where the teenager discovers she possesses a prophetic power that can awaken powerful evil forces.
Shirayuki is an herbalist famous for her naturally bright-red hair, and the prince of Tanbarun wants her all to himself! Unwilling to become the prince's possession, she seeks shelter in the woods of the neighboring kingdom, where she gains an unlikely ally—the prince of that kingdom! He rescues her from her plight, and thus begins the love story between a lovestruck prince and an unusual herbalist.
Princess Yona lives an ideal life as the only princess of her kingdom. Doted on by her father, the king, and protected by her faithful guard Hak, she cherishes the time spent with the man she loves, Soo-won. But everything changes on her 16th birthday when she witnesses her father's murder!
Yona reels from the shock of witnessing a loved one's murder and having to fight for her life. With Hak's help, she flees the palace and struggles to survive while evading her enemy's forces. But where will this displaced princess go when all the paths before her are uncertain?
In the blink of an eye, a modern-day girl named Asahi is whisked away from her warm and happy home and stranded in a strange and mysterious world where she is sacrificed to a water dragon god! What plans are in store for her, and what will happen when she comes face to face with this god?
Fourteen years ago Vivi, the demon, decided to leave the demon realm and come to the human world. There he found an abandoned baby and on a whim decided to keep it. Since then he lives together with Hana… but having a 14 year-old girl around you, is it really that simple?
Usagi is the granddaughter of the leader of a prestigious ninja village, but she's such a klutz that she's never made it out of the kiddie class. Frustrated with Usagi's lack of progress, her grandfather sends her to marry Lord Hanzo and have lots of ninja babies. But the lord has no interest in her or her childbearing potential!
Celebrity Romance Manga
Nino Arisugawa, a girl who loves to sing, experiences her first heart-wrenching goodbye when her beloved childhood friend, Momo, moves away. And after Nino befriends Yuzu, a music composer, she experiences another sad parting! Both boys promised Nino that they would find her one day through her singing, so she holds on to that hope and continues to reach out with her voice. Now in high school, Nino serendipitously reunites with Yuzu, but she yearns to see Momo again…
At school, Hinana is an honors student, respected by all her classmates. She's totally above things as juvenile as crushes and dating. Secretly, though, she has but one wish: To have a fairy-tale romance. One day, a super-hot celebrity named Kaede shows up at Hinana's high school to shoot a movie, and it becomes difficult to keep up her act. By pure chance — or y'know, fate! — Kaede reveals his own ridiculous personality to Hinana, and her ordinary life turns breathtakingly romantic! Or just really, really… weird?!
Young Mitsuki loves singing and dreams of becoming a pop star. Unfortunately, a malignant tumor in her throat prevents her from pursuing her passion. However, her life turns around when two surprisingly fun-loving harbingers of death appear to grant Mitsuki a temporary reprieve from her illness and give her singing career a magical push start.