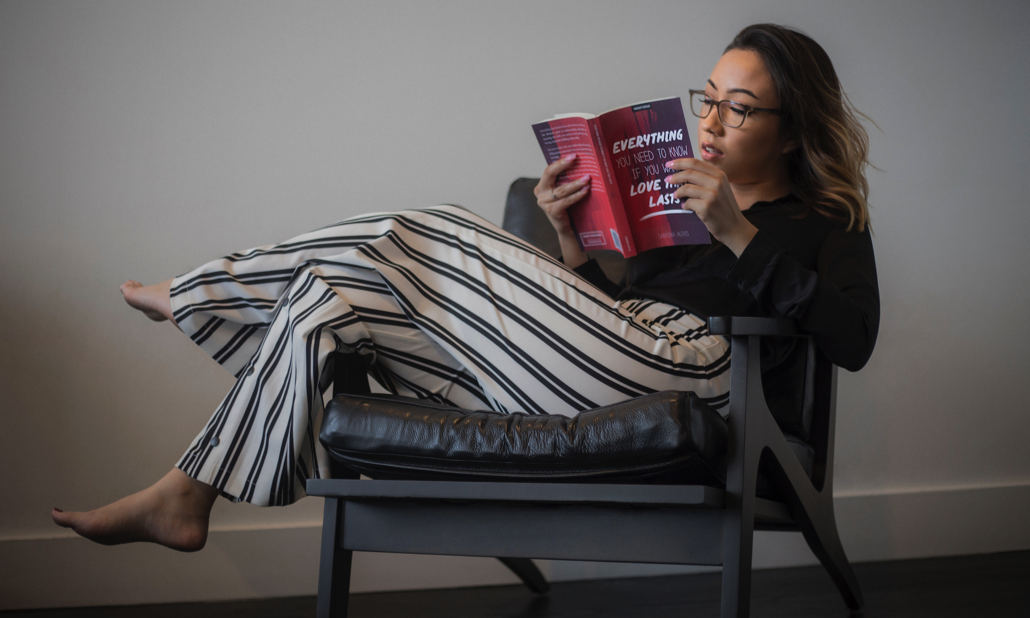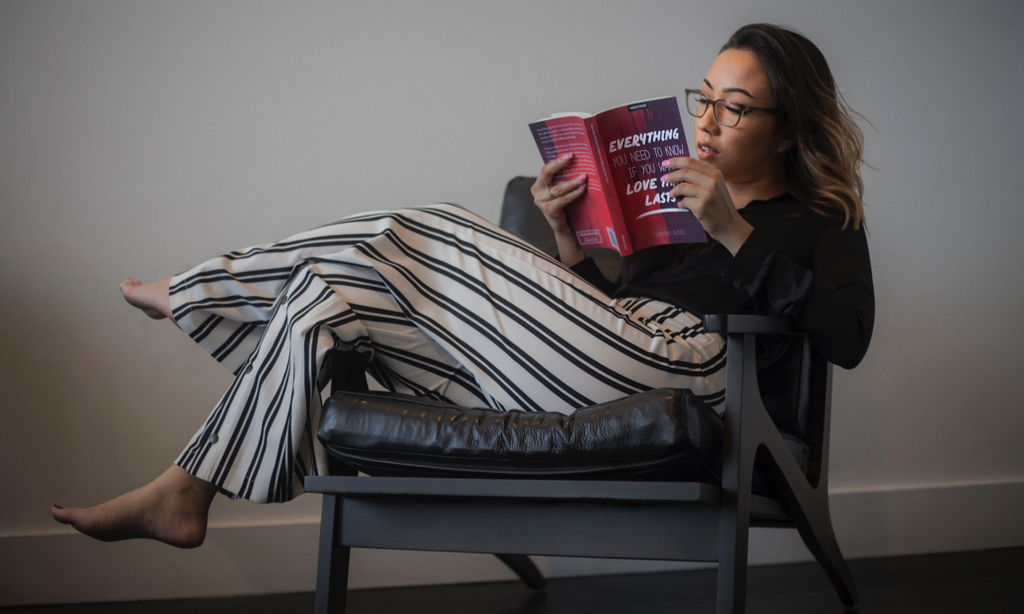 Sponsored
3 On A YA Theme: YA For Your May Library Holds List
This content contains affiliate links. When you buy through these links, we may earn an affiliate commission.
This selection of YA books for your May library holds list is sponsored by Captain Superlative by J. S. Puller from Disney Publishing Worldwide.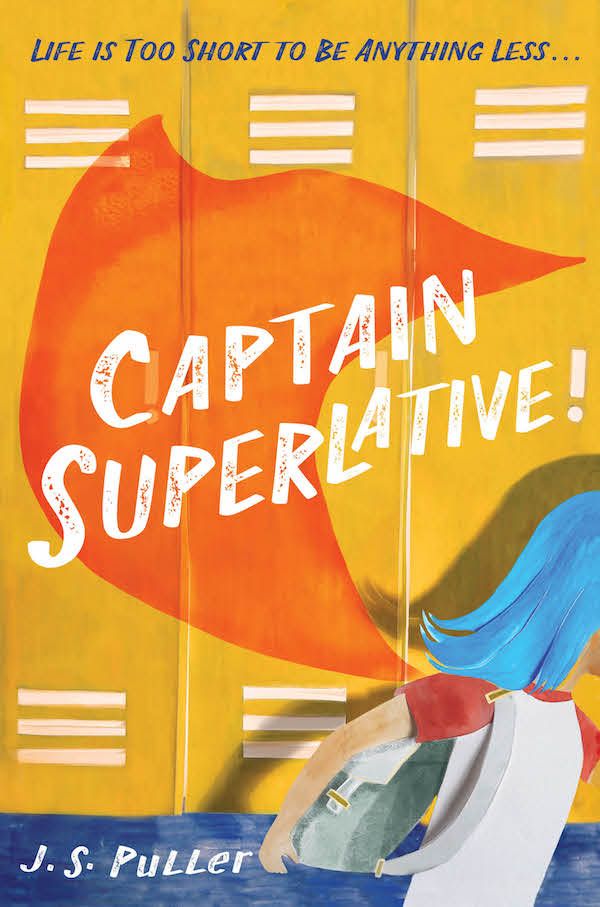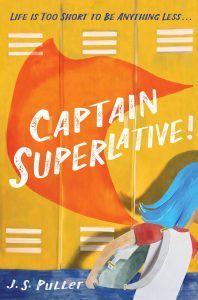 Red mask, blue wig, silver swimsuit, rubber gloves, torn tights, high top sneakers and…a cape? Who would run through School dressed like this? Janey—quick to stay in the shadows—can't resist the urge to find out. The answer pulls invisible Janey into the spotlight and leads her to an unexpected friendship with a superhero like no other. But superheroes hold secrets and Captain Superlative is no exception. When Janey unearths what's at stake, she faces her own dark secrets and discovers what it truly means to be a hero…and a friend.
---
Every quarter, I do a round-up of the YA books hitting shelves. But that list can be huge and overwhelming. Where do you start?
To make navigating that list a little bit easier, as well as to help make more helpful entry points into YA for new readers, once a month "3 On A YA Theme" will highlight three big YA fiction titles hitting shelves. These will range from big, buzzy titles to titles which, while maybe not as big, sound like ones Riot readers would love to know about. Since I can't read everything in time to post these pieces (though I do read an unbelievable amount of reviews of them), descriptions will come from Goodreads, with additional commentary where appropriate. Each month's list will also include one YA nonfiction title, to round out your reading.
So let's dive right into what you should hurry to put your holds on—or spend your cash on—for May 2018.
This list is a little longer than three, in part because May is a stellar month for contemporary reads. I wanted to include three solid contemps, along with a nonfiction title, and a fantasy read which has been seeing tons of positive attention.
Aspiring filmmaker and wallflower Twinkle Mehra has stories she wants to tell and universes she wants to explore, if only the world would listen. So when fellow film geek Sahil Roy approaches her to direct a movie for the upcoming Summer Festival, Twinkle is all over it. The chance to publicly showcase her voice as a director? Dream come true. The fact that it gets her closer to her longtime crush, Neil Roy—a.k.a. Sahil's twin brother? Dream come true x 2.
When mystery man "N" begins emailing her, Twinkle is sure it's Neil, finally ready to begin their happily-ever-after. The only slightly inconvenient problem is that, in the course of movie-making, she's fallen madly in love with the irresistibly adorkable Sahil.
Twinkle soon realizes that resistance is futile: The romance she's got is not the one she's scripted. But will it be enough?
Told through the letters Twinkle writes to her favorite female filmmakers, From Twinkle, with Love navigates big truths about friendship, family, and the unexpected places love can find you.
Furyborn by Claire Legrand (first in a series)
When assassins ambush her best friend, the crown prince, Rielle Dardenne risks everything to save him, exposing her ability to perform all seven kinds of elemental magic. The only people who should possess this extraordinary power are a pair of prophesied queens: a queen of light and salvation and a queen of blood and destruction. To prove she is the Sun Queen, Rielle must endure seven trials to test her magic. If she fails, she will be executed…unless the trials kill her first.
A thousand years later, the legend of Queen Rielle is a mere fairy tale to bounty hunter Eliana Ferracora. When the Undying Empire conquered her kingdom, she embraced violence to keep her family alive. Now, she believes herself untouchable—until her mother vanishes without a trace, along with countless other women in their city. To find her, Eliana joins a rebel captain on a dangerous mission and discovers that the evil at the heart of the empire is more terrible than she ever imagined.
As Rielle and Eliana fight in a cosmic war that spans millennia, their stories intersect, and the shocking connections between them ultimately determine the fate of their world–and of each other.
With 2018 marking the 100th anniversary of the worst disease outbreak in modern history, the story of the Spanish flu is more relevant today than ever. This narrative, told through the stories and voices of the people caught in the deadly maelstrom, explores how this vast, global epidemic was intertwined with the horrors of World War I—and how it could happen again. Complete with photographs, period documents, modern research, and firsthand reports by medical professionals and survivors.
Puddin' by Julie Murphy
Millie Michalchuk has gone to fat camp every year since she was a girl. Not this year. This year she has new plans to chase her secret dream—and to kiss her crush. Callie Reyes is the pretty girl who is next in line for dance team captain and has the popular boyfriend. But when it comes to other girls, she's more frenemy than friend. When circumstances bring the girls together over the course of a semester, they will surprise everyone (especially themselves) by realizing they might have more in common than they ever imagined.
Clara Shin lives for pranks and disruption. When she takes one joke too far, her dad sentences her to a summer working on his food truck, the KoBra, alongside her uptight classmate Rose Carver. Not the carefree summer Clara had imagined. But maybe Rose isn't so bad. Maybe the boy named Hamlet (yes, Hamlet) crushing on her is pretty cute. Maybe Clara actually feels invested in her dad's business. What if taking this summer seriously means that Clara has to leave her old self behind?
With Maurene Goo's signature warmth and humor, The Way You Make Me Feel is a relatable story of falling in love and finding yourself in the places you'd never thought to look.
Want more "3 On A YA Theme" posts? Gotcha covered.