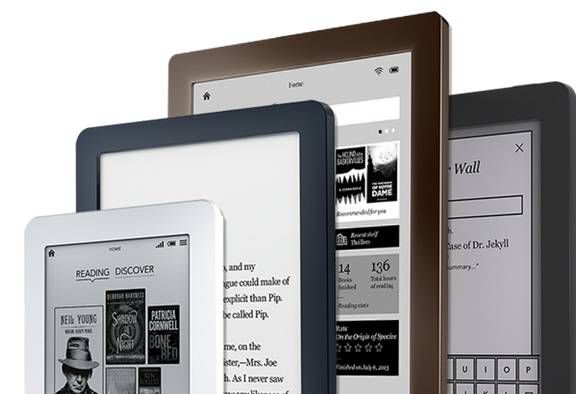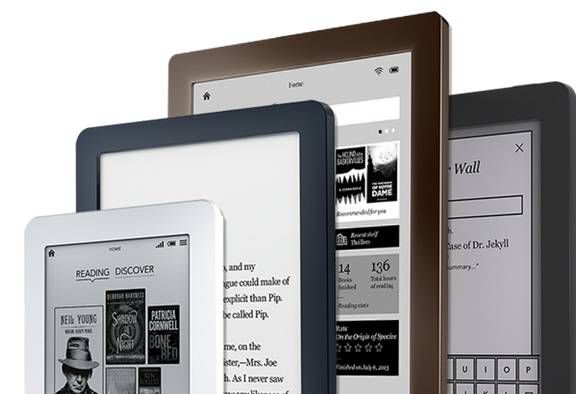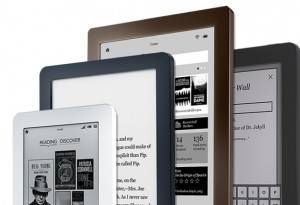 This is not going to be all that big of a deal for a lot of you, those who do all of your reading digitally already. I am not one of you. I am an avid ereader, but I still read a fair amount of books in print. I listen to a lot of audios, too. There is no rhyme or reason as to how I decide what book will be read in what format. It just happens.
Except this month. This month I am going to do things differently. It is possible (highly likely) that this decision is the result of the ebook buying binge I have been on since Black Friday. I don't think a day has passed when I haven't bought just one more ebook because the price was too good to pass up. And on the first day of the binge, I bought a number that is significantly greater than one. This does not include the number of e-galleys (advanced copies) that I downloaded this week, either.
I am not entirely sure why I did this. I don't necessarily enjoy reading digitally, but I frequently find myself annoyed with the stacks of books that I find around the apartment. I get irritated when the text on the page doesn't automatically tilt when I change my position in the chair or in the bed. And I abhor paper cuts. So, while I love my print books – the way they smell, the way the look on my shelves (when they fit properly), and the feel of the paper as I turn the pages – I find that I am doing more and more of my reading on a screen.
I haven't fallen in love with Oyster the way that some of the other Rioters have, but I do appreciate the fact that with it or any of my other ereading apps, I always have a book or two (thousand) in my pocket. I like that I can change my mind and read something else without having to get up and browse through the shelves. It's a lot cleaner. A lot simpler, too. And I've noticed a definite increase in my reading speed. Maybe it's because I can't see how many pages are left or how thick the book is to start with. I don't know. But I want to.
For the month of December, I'm going to conduct a little experiment. I'm going to read nothing but ebooks. I'm going to swipe screens instead of turn pages. I'm going to make use of the note-taking features in each of my apps and devices instead of pulling out the post-it notes. I'm going to see just how many books I can finish.
In the end, I don't know what I hope to accomplish, but I am really interested in seeing how I feel about reading digitally when all is said and done. For those of you who already do all your reading on a screen (or pretty close to all), what motivated the switch? Do you regret it? Are you glad you did it? What print books have you held on to? Let me know in the comments below. And if any of you want to read-along, I'd love the company.
And, 'cause I know that you are just dying to know, I started with Mark Helprin's Winter's Tale. His descriptions knock my metaphorical socks off. I bought the ebook because this preview did the same when I saw it in the theater on Saturday. Check it out.
[youtube]https://www.youtube.com/watch?v=DBSj1MKwx6A[/youtube]
________________________
Sign up for our newsletter to have the best of Book Riot delivered straight to your inbox every week. No spam. We promise.

To keep up with Book Riot on a daily basis, follow us on Twitter, like us on Facebook, and subscribe to the Book Riot podcast in iTunes or via RSS. So much bookish goodness–all day, every day.