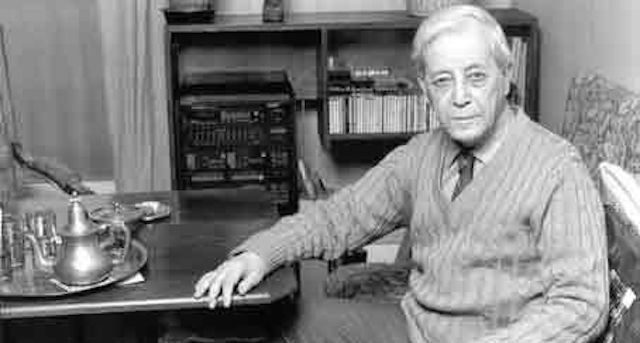 In Translation
Remembering (Or Getting to Know) Mohammed Dib at His 100th
This content contains affiliate links. When you buy through these links, we may earn an affiliate commission.
I stumbled across the work of Algerian writer Mohammed Dib when I was perhaps 20. At the time, I had a strange habit of going to the start of any fiction section (in a library, bookshop, elsewhere) and looking at every title from the letter A. I would stare briefly at each one, as though imprinting it in memory. I'd do this even if I'd been in the same library the previous week. Each time, I'd make a note to self about each book: sounds interesting or I've read that one or nah.
As you might expect, I have a better knowledge of authors with surnames at the beginning of the alphabet. No wonder I was nearly 30 by the time I read Proust.
For better or worse, I don't have a strong nostalgia for the place I'm from. But I do have a strong nostalgia for the books I'm from. This year, 2020, Algeria will celebrate the work of their influential 20th century author. This year, so will I.
Born in 1920
Dib was born in Tlemcen, Algeria, near the border with Morocco, and he moved between the two countries as a young man, working as a teacher and translator. It was 1952 when he published his first award-winning novel, the first in a trilogy.
The Algerian War of Independence (1954–1961) broke out just two years later, and Dib continued with two more popular and sharply realist novels that followed his first. In 1959, Dib found himself expelled from the country by the French colonial autocrats.
After that, Dib lived mostly in France, continuing to write and teach, although he also spent time in the U.S. and Finland. He won a number of French literary prizes, including Le Grand Prix de la Francophonie. He also translated books from Finnish to French.
Throughout his life, he scarcely ceased writing. He published his last book in February 2003. He died in May of that year.
Translation into English
Last year, Algerian writer-scholar Nadia Ghanem worked to gather all the Algerian literary works that have appeared in English translation. The first was Mouloud Mammer's The Sleep of the Just translated from the French by Len Ortzen and published in 1956. The second was a novel by Assia Djebar, published in 1958.
Surprisingly, even though the Algerian War for Independence must have been in the news, the 1960s and 1970s appear entirely empty of translations of Algerian literature.
The next to appear is Dib's novel Who Remembers The Sea, published by Three Continents Press in 1985. It's currently out of print.
The Savage Night
The second book of Dib's to be translated to English appeared in 2001, translated by C. Dickson. It was the one that found me in a library aisle, late one afternoon. The collection of stories, The Savage Night, was published in French in 1995; they show many sides to Dib's gift: realism, magic, Borgesian wit, psychological portraiture.
What I remember most is the title story, "The Savage Night." In it, a brother and a sister—Nédim and Beyhana—are going somewhere. Their relationship is so intimate that, at times, they seem to become each other. Or, at least, that's how I remember it. Time moves relentlessly and frighteningly forward as they journey through the city. Slowly, the reader realizes they are on their way to leave a bomb in a public place.
When I read this story, I had not yet seen Battle for Algiers. The story seemed to me unheroic, unsentimental, and yet deeply intimate. It so closely followed the brother and sister, we weren't told why they were leaving this bomb—although I suppose it was obvious. I cared deeply for that brother and sister. I must've grieved.
This book, thankfully, remains in circulation: it also makes Claire Handscombe's list of 100 Must-Read Books Translated from French.
Dib's first novel to appear in English was his very different novel-in-verse, L.A. Trip. It was translated by Paul Vangelisti and published by Green Integer in 2003. You can read a few excerpts online.
Then, in 2011, Dib's At the Cafe / Talisman was translated by by C. Dickson and published by the University of Virginia Press. This is a collection of two short-story collections; one initially published in the mid-'50s, and the other in the '60s.
Reading Dib Online
At least two translated stories are available online. There's one on Banipal, "The Companion," and another, "Bloodred Dew," on Words Without Borders.
Many thought of Dib as primarily a poet. A few of his poems, translated by Pierre Joris, are on Joris's blog, with more on PoemHunter. However, there is no translated collection.
In Tlemcen, Dib's hometown, celebrations are set to begin in February. They'll culminate in October, with the awarding of the Mohammed Dib Literary Prize in Arab Languages. Hopefully, celebrations will also mean a few more translations to English.