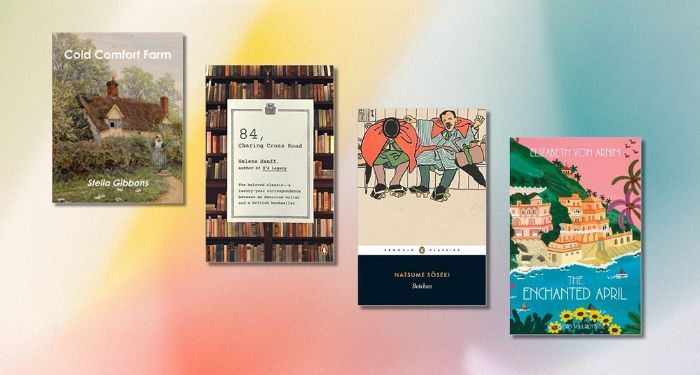 Classics
No Sob Stories Here: 10 Lighthearted Classic Books
This content contains affiliate links. When you buy through these links, we may earn an affiliate commission.
Reading classic literature doesn't have to feel like homework, and you don't always have to prepare for a bout of depression when picking up a time-honored book. Lighthearted classics exist! It's an ongoing problem, the conflation of the serious and the good in literature. Still, there are plenty of books with humor and lightness in them that have stood the test of time. After all, people in the past wanted books on the frivolous and fun side, too.
There's a wide range of lighthearted classic books in this list, ranging from ones you could read in an afternoon to ones that are much meatier but still delightful. Like lighthearted books of today, some still dabble in difficult topics, but these books don't dwell on sadness. What I enjoy about classic lighthearted books are the ways they delve into daily life in times of yore. Big things may be happening in the background, but often, these books are drilled down on a single character, family, or community. You get to know these characters not at the saddest or most difficult times of their lives but just on regular days.
These books remind me that people of the past weren't so different from us. They find similar things funny or annoying, they love gossip and stir up everyday drama, and they're just doing their best. I often see books on this list mentioned as "comfort reads," so I hope you find a book among these you could elevate to that elite status.
---
Looking for more delight in your reading? Read about Jane Austen's humor, humorous retellings of classic books, and soothing reads. Because it's okay to avoid emotional devastation sometimes.