Immigrant & Diaspora Writers in Speculative Fiction: A Profile of khōréō magazine
This content contains affiliate links. When you buy through these links, we may earn an affiliate commission.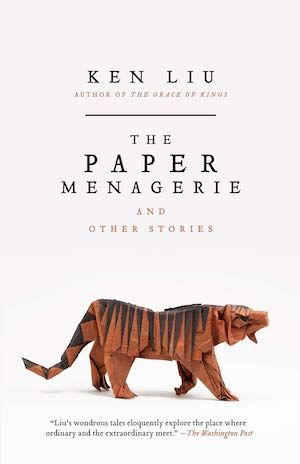 In 2012, author Ken Liu's "The Paper Menagerie" became the first work of short fiction to win all three major SFF awards: The Hugo Award, The Nebula Award, and the World Fantasy Award. Originally published in 2011 in The Magazine of Fantasy & Science Fiction, this story follows a boy growing up biracial in America. The boy's Chinese mother, who was brought to America as a mail-order bride by the boy's father, makes origami animals and breathes life into them, and at first, these magical creations are everything to him. Soon, the outer world seeps in, and the narrator tries desperately to fit in while slowly resenting his mother and her lack of English. There is a poignant section, where the boy insists that his mother speak English. She tries to explain, "'If I say "love," I feel here.' She pointed to her lips. 'If I say "ai," I feel here.' She put her hand over her heart." In a heart wrenching conclusion, the son gains further context on his mother's life, her immigrant experience and sacrifices.
It is a stunning story, and it resonated strongly with readers and critics alike. In his interview with The Magazine of Science Fiction & Fantasy, Liu added at the end, "I've been pleasantly surprised by the positive feedback I've gotten from readers on this story. I'm glad to see that it resonates with many." The story was later the eponymous story in Liu's critically acclaimed collection The Paper Menagerie and Other Stories.
Speculative Fiction By Immigrant and Diaspora Writers
In an age of rising white supremacy, fascism, and xenophobia, stories from immigrants and immigrant diaspora are more important than ever. Particularly in speculative fiction (which I explore in a past Book Riot article and use as a broad term for science fiction, fantasy, horror etc.), we see a wide array of lenses and mirrors to view the immigrant and diaspora experience. Even more necessary is the ability provide access to such stories, for editors to place such stories, and to find multiple ways to share these stories with the wider world.
The Inception & Growth of khōréō magazine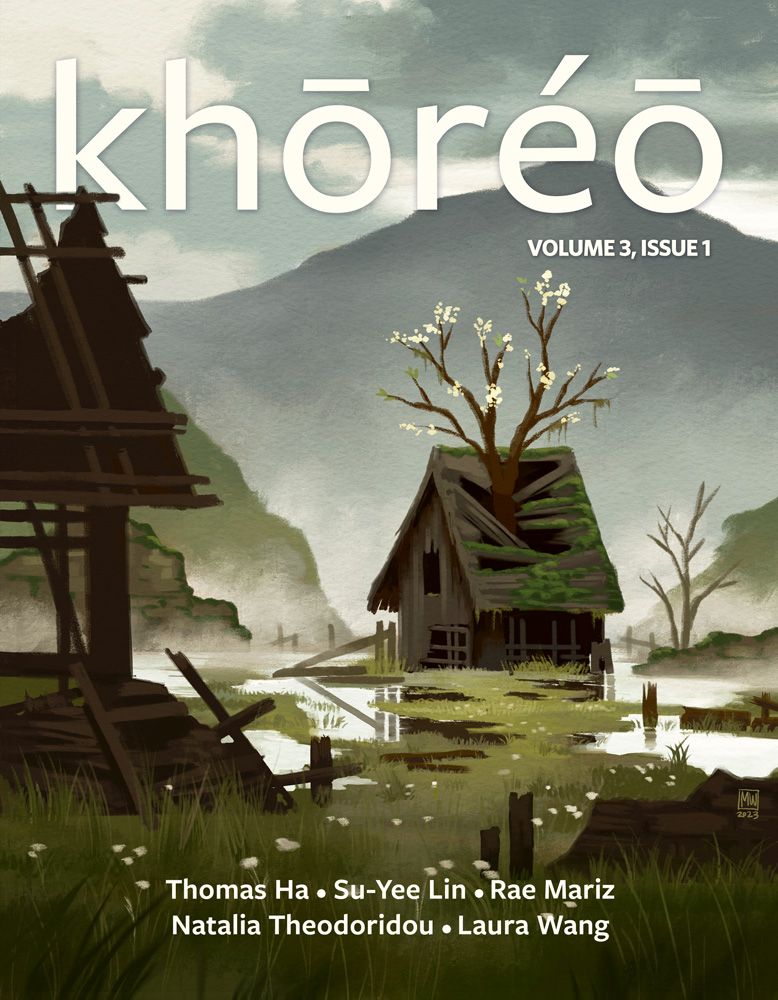 One home for these stories is khōréō magazine, a quarterly magazine of speculative fiction by immigrant and diaspora writers. Aleksandra Hill, founder and editor-in-chief to khōréō magazine, said part of her inspiration for the journal came from Liu's story, "The Paper Menagerie."
"At its core, this magazine is all Ken Liu's fault," Hill said. "I read his story The Paper Menagerie and found myself sobbing at the end. I'd never seen my own story reflected back to me in this kind of way. We have different backgrounds and different experiences, but the way the main character of the story refused to speak Chinese, was embarrassed by his mother's unwillingness to assimilate fully—I'd had the same moments in my childhood, how I was so embarrassed whenever my mother spoke Polish in public, how I'd only ever answer English back. I wanted to build something that would highlight these kinds of stories more—that a second-gen kid wouldn't have to wait until she was in her late 20s to read a story that felt like her."
Hill's idea for a magazine had been marinating for some time, but the now-infamous 2020 Hugo Awards ceremony spurred the idea into action.
"It wasn't until we pulled together a team that we really started probing the question from all angles: what does it mean to be an immigrant or a member of a diaspora?" Hill said. "Who counts? What about trans-racial adoptees? What about Native Americans, who live in their original country but have had so much stripped away from them? In the end, we decided to build the magazine on trust and self-identity rather than being arbiters of 'who counts'—we want to hear from writers who are torn between 'here and elsewhere'."
The name, khōréō, was a journey to get to, said Hill:
"The idea of migration always made me think of roots—uprooting yourself, putting new roots down. So I started looking at botanical terms, and found a set of biological terms that defined how an organism spreads its seeds: hydrochory (spread by water), aerochory (air), ornithochory (birds). Someone might migrate because of opportunity, economics, war, force, religion—there are so many reasons we move. And so, I picked the root of word— χωρέω, meaning (among other definitions) 'go forward, advance'; 'go forward, make progress'; 'be spread abroad'—and found its English transliteration. Thus was khōréō born."
The idea took root. After opening for submissions for the first issue, Hill said there was some uncertainty–who would trust khōréō with their work? Opening a new (and paying) magazine in an arena of many stalwart speculative pro publications, i.e. Clarkesworld, Uncanny, Asimov's, is often an uphill battle.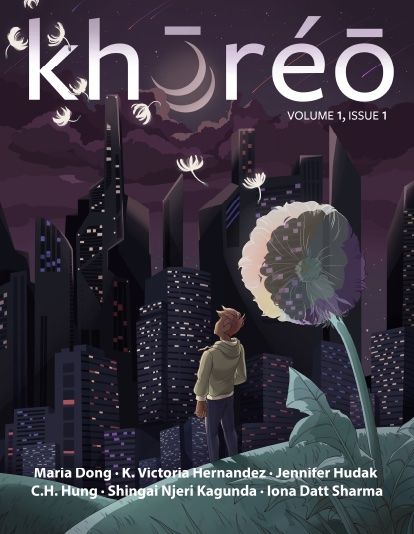 "And yet: we got 237 submissions that first month we were open, and so many of them were good," Hill said. "I cannot underline enough how incredible reading this flood of stories was, how emotional it was to realize that people trusted us with their words and how grateful we were for the trust and the chance to read their work. It felt impossible to pick just five, and there's stories from that batch that we rejected that I still think about to this day."
After a whirlwind experience, Issue 1.1 of khōréō magazine published in early 2021. Since then, the magazine has since received numerous accolades, including nominations for the Hugo Award, IGNYTE Award, The British Science Fiction and Fantasy Award, Shirley Jackson Award, among others. Additionally, khōréō stories have appeared, or have been listed as notable, in numerous anthologies, from The Year's Best Fantasy, Vol. 2, The Best American Science Fiction & Fantasy, and the Brave New Weird anthology.
Across Time & Space: Immigrant and Diaspora Stories in Speculative Fiction
Zhui Ning Chang, former first reader and now fiction editor at khōréō magazine, said the idea for the magazine came from a strong sense of speculative fiction as a perfect vehicle for stories around migration, diaspora, displacement, and other forms of human movement across time and space.
"That experience of shifting communities — slipping through the gaps, moving across and in between worlds, estrangement and defamiliarization — is very much in the spirit of speculative storytelling, and our stories echo, affirm, critique and reimagine that sense of here and elsewhere," Chang said, adding that many migration stories carry an element of duplicity:
"What if you had stayed? Where would you be now, who would you have become? What do we choose to forget, to celebrate, to hold in remembrance? What does your perspective tell us about the histories and futures of different geographies and communities? We are keen to see where that sense of multi-versal potential leads writers, what worlds they might imagine and how those worlds are influenced by an experience, memory, or heritage of migration."

Zhui Ning Chang, former first reader and now fiction editor at khōréō magazine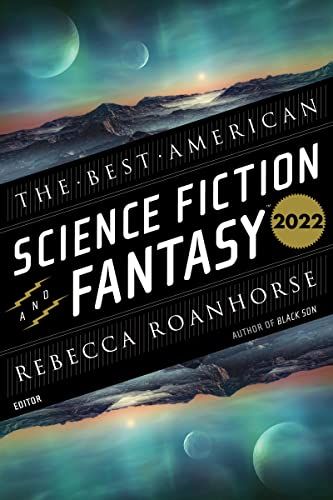 One story published in khōréō magazine that gained much acclaim, and particularly focuses on forms of human movement across time and space, is Maria Dong's "The Frankly Impossible Weight of Han." It's a sprawling story, with characters traveling across the world as well as through life and death. It begins with the character, Grant Rutherford, who, after his wife's death, creates a machine that can create exact copies of anything it scans. In Grant Rutherford's overwhelming grief, the machine scans and copies that as well. These machines also copy themselves, which creates a worldwide phenomena of grief, objects, and catastrophes (including a copy of the Sears Tower). Surreal, with stunning prose, "The Frankly Impossible Weight of Han" was deservedly included in the 2022 Best American Science Fiction and Fantasy anthology, guest edited by Rebecca Roanhorse.
khōréō fiction editor Kanika Agrawal said it's because the magazine team loves science fiction and fantasy so much that they want to imagine new forms, opportunities, and connections through the genre. The idea of "what speculative work is," is often discussed.
"How should we approach and support writing and writers that challenge definitions, received ideas and prejudices?" Agrawal said. "How do we invite the impure, the chimeric, the shape-shifting into our midst? We're prone to asking questions that are very difficult to answer, and so we're interested in collaborating with the seekers who share our predicament and with the seers who know better."
Soundscapes in Immigrant and Diaspora Speculative Fiction
At the 2022 IGNYTE Awards, khōréō won for best fiction podcast. With an abundance of SFF and speculative fiction magazines and podcasts, khōréō stands out with the care it gives its audio and art. Current audio director Lian Xia Rose gave a shout-out to Katalina Watt, the founding audio director at khōréō, and said the team is always striving to create agency for the magazine's authors.
"Our casting director, Jenelle DeCosta, has been working tirelessly to build a roster of talented immigrant and diaspora voice actors, which has allowed us to match narrator identities with stories in a way that often feels magical," Rose said. "Receiving accolades for our work is not only a wonderful affirmation that we might just be doing something right, but also motivates us to continue pushing the envelope in both text and audio mediums (for example, experimenting with non-linear storytelling and immersive soundscapes)!"
khōréō's process for hiring voice actors can be found on the magazine's website. As podcasts and audio versions of short fiction becomes more prominent, khōréō is the gold standard, paying voice actors at industry standard rates, in addition to paying writers at SFWA pro rates at 0.10 cents a word, and in addition to paying $500 for custom cover art and $100 for cover art drawn from an artist's existing portfolio.
And as AI has been a hot topic of discussion lately, it is important to note after listing the above rates that khōréō is not interested in artwork nor fiction that is created with the assistance of AI.
KHŌRÉŌ Looking Ahead
Being a pro-paying, SFWA-qualifying publication, the question of funding is often at the forefront, along with brainstorming ways for further growth.
Assistant editor Isabella Kestermann said that the magazine could always use more resources.
"As a small magazine, we're really limited by our funding," Kestermann said. "In addition to getting funded for the rest of our third year and our fourth year, we plan to start paying our volunteers at least token amounts very soon. We also would love to expand our mission by building out our community, such as by offering classes. Our biggest pipe dream is to be able to publish books, but that's a ways off."
Sachiko Ragosta, former first reader and also an assistant editor, said their goals for the magazine are a bit more qualitative.
"I hope for khōréō to always grow in its (our) capacity for nourishing novelty and narrative risks," Ragosta said. "I would love for khōréō to be a launching point for more emerging writers! Being a journal focused on diaspora and immigrant writers, I would also love to be able to support more multilingual work, which would look like maybe having the resources to support translators or staff with more language abilities."
Running a magazine takes a community, and it's also a community of readers and supporters that holds a magazine up. Continuing Kestermann's words, resources and funding are integral to growth. For those interested in supporting khōréō's continued efforts to uplifting immigrant and diaspora speculative fiction, you can suscribe through khōréō's website, Patreon, or via Weightless Books. khōréō is also a 501(c)(3) and you can donate to through PayPal's Giving Fund.
Planting Seeds: Reading More on Immigrant and Diaspora Speculative Fiction
In addition to khōréō's inspiring work, there are other books, stories, and ways to read more immigrant and diaspora fiction. speculative or literary. Fellow Book Rioter Nicole Young wrote a list of "16 Beautiful, Compelling, and Poignant Books About Migration," some of which include speculative books. Additionally, Tor.com published a list of "6 Speculative Fiction Books About Migration," by Malka Older. In the short story vein, I also highly recommend reading Eugenia Triantafyllou's Nebula-nominated story "My Country Is a Ghost," published in Uncanny Magazine, about immigration and mother-daughter relationships, in a world where ghosts and follow their families.
These are jumping off points to go with khōréō's stunning list of issues. These stories are doors, portals to great emotion. The immigrant and diaspora story, especially in speculative fiction, gives readers a chance to move not only great distances but across space and time, beyond and between worlds. To read and witness these stories is to plant seeds, not only for now but for the future — to pollinate — to spread — and eventually take root.