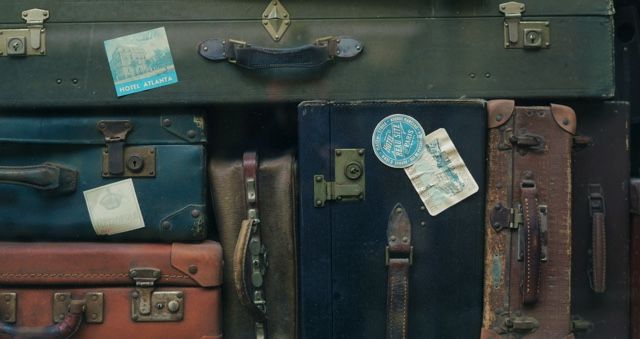 Lists
16 Beautiful, Compelling, and Poignant Books About Immigration
This list of books about immigration and immigrants is sponsored by Flatiron Books.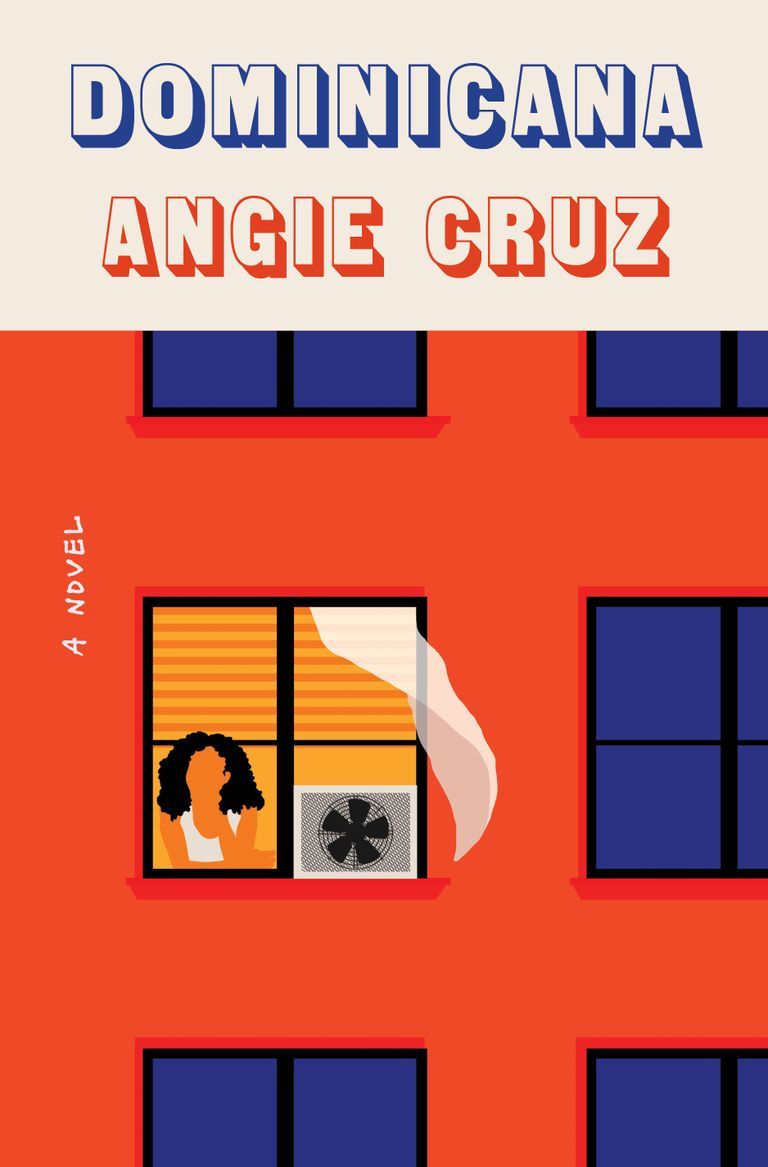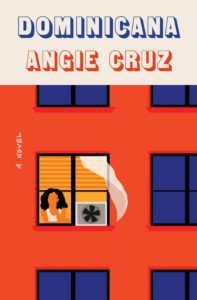 Fifteen-year-old Ana Cancion never dreamed of moving to America. But when Juan Ruiz proposes and promises to take her to New York City, she has to say yes. It doesn't matter that he is twice her age, that there is no love between them. Their marriage is an opportunity for her entire close-knit family to eventually immigrate from the Dominican. So in 1965, Ana leaves behind everything she knows and becomes Ana Ruiz. In bright, musical prose, Angie Cruz's Dominicana is a portrait of the immigrant experience and the timeless coming-of-age story of a young woman finding her voice.
---
The story of the stranger in search of shelter, safety, and community is one of the oldest in history and also one that is constantly evolving. Here are 16 incredible books about immigration and immigrants: heart-wrenching tales of families divided, stories of leaving everything behind in hopes of something better, accounts of dreams deferred until the next generation, reflections on identities rooted in two distinctly different cultures, and the universal search for a new self in the unknown.
The best books about immigration and immigrants
1. Exit West: A Novel by Mohsin Hamid
I tell anyone who will listen that this is one of the best books I've read in my entire life. Exit West is a lyrical, heart-breaking, deeply moving reflection on migration, love, and xenophobia. Nadia and Saeed are two very different people thrown together in a perilous time. They must navigate leaving a war-torn country and tending to their fledging love as they migrate to country after country in search of the elusive new and better life. This book will leave you both wrecked and full to the brim.
2. The Good Immigrant: 26 Writers Reflect on America Edited by Nikesh Shukla and Chimene Suleyman
The Good Immigrant is so urgently necessary right now; it is a head-on account of the modern immigration in America. Twenty-six authors (including Chigozie Obioma, Alexander Chee, Fatimah Asghar, and others) share their stories of immigration in the United States. The authors of The Good Immigrant give a voice to the varied and complicated realities facing so many across the country.
3. Home Fire: A Novel by Kamila Shamsie
Home Fire is the story of Isma, a young British Pakistani woman who has served as the matriarch of her family since her mother's death. Isma is offered an opportunity to leave England for the U.S., but even as she escapes, she and her siblings must contend with their father's troubled past as well as the ramifications of a new man in their collective lives. A brilliantly written and totally unexpected book.
4. Unaccompanied by Javier Zamora
Sometimes poetry is able to convey depth and rawness of emotion in ways that prose simply cannot. Such is the case with Javier Zamora's Unaccompanied, which is his reflection on his own immigration story of crossing the border alone to meet his parents in the U.S. at the age of 9. Zamora's work is stunning and this book is a must-read.
5. Call Me American: A Memoir by Abdi Nor Iftin
Abdi Nor Iftin's reporting on a radicalized Somalia in the mid-2000s gained him international notoriety, but also forced him to flee his homeland and leave his family behind. After a childhood spent idolizing American culture, Iftin faced the adult reality of trying to gain access to the country as an asylum seeker. His memoir explores his own experience of the Somali Civil War and his incredible journey to establishing a new and different life in America.
6. Things Are Good Now by Djamila Ibrahim
I stumbled upon this beautiful book while at a book fair in South Africa and I'm so glad I did. Things Are Good Now follows migrant women in cities across the world as they sort out their new lives in foreign lands. The book explores the profound sacrifices they must make to achieve those lives and what remains when they do. A fantastic read.
7. Refuge: A Novel by Dina Nayeri
What if, in the 20 years since you migrated from your home in Iran, you only got to see your father four times? How would your lives be different? Would that time apart transform you both? How would the years alter how you view home and heritage? Refuge explores these questions through the story of one Iranian woman who immigrated to the United States as a child.
8. The Refugees by Viet Thanh Nguyen
In my opinion, Viet Thanh Nguyen is one of the most compelling contemporary writers addressing the themes of migration and the dual cultural identity it creates. The Refugees is a collection of stories that spans two decades and toggles between Vietnam and America. If you love this book, try Displaced: Refugee Writers on Refugee Lives, a collection of essays written by 17 refugee writers and edited by Viet Thanh Nguyen.
9. The Best We Could Do: An Illustrated Memoir by Thi Bui
Cartoonist and writer Thi Bui starts her illustrated memoir at the beginning: the birth of her son. What follows is a reflection on her own childhood as the daughter of Vietnamese immigrants, held up in the light of new parenthood. She recounts the many sacrifices (large and small) her parents made for the benefit of her and her siblings and contemplates what love and family really mean.
10. Front Desk by Kelly Yang
Mia Tang is a young girl who manages the front desk at her home, Calivista Motel, where her parents also clean the rooms and hide undocumented immigrants. She also wants to be a writer, even though her mother has doubts about English not being her first language. This lovely middle grades book follows Mia as she wrestles with the issues surrounding her family's immigration status and as she discovers how to accomplish her own dreams.
11. The Only Road by Alexandra Diaz
In the first of two companion books by Alexandra Diaz, Jaime, a young Guatemalan boy, must leave the dangerous circumstances in his home country behind and start the treacherous journey to the United States. Jaime's story echoes the violent realities facing hundreds of thousands of immigrants across the globe every day.
12. Other Words for Home by Jasmine Warga
This is a middle grade book focused on Jude, a young girl who immigrates with her mother from Syria to America. Jude navigates the strange newness of a new school, learning a new culture, and establishing a home and identity for herself in Cincinnati.
13. The Day You Begin by Jacqueline Woodson, Illustrated by Rafael López
Though not exclusively about immigrants, The Day You Begin reminds children of all backgrounds to love themselves, even when they think they are the exception amongst their peers. The Day You Begin encourages children to embrace the ways in which they are distinct and unique, no matter how they look, how they talk, or where they're from. Not only is this book told with rich, stunning illustrations, it is also available in Spanish and English!
14. From North to South/Del Norte al Sur by René Laínez, Illustrated by Joe Cepeda
René Laínez's touching picture book From North to South focuses on one Mexican American family whose matriarch is deported. The story pivots around the insecurity and strain deportations place on families, especially children, and does so with aplomb. The text is written in Spanish and English and can help begin a dialogue with children facing the uncertainty of parental deportations.
15. A Different Pond by Bao Phi, Illustrated by Thi Bui
I love love love this beautiful picture book, which is told from the perspective of a young son of a Vietnamese immigrant. The father and son venture out one day on a fishing trip, where the father tells the story of another pond all the way back in Vietnam. At one point, the young boy reflects, "A kid at my school said my dad's English sounds like a thick, dirty river. But to me his English sounds like a gentle rain." A Different Pond engages beautifully with the themes so many children of immigrants have to wrestle with, specifically loving the differences embodied in their parents and their heritage.
16. Two White Rabbits by Jairo Buitrago, Illustrated by Rafael Yockteng, Translated by Elisa Amado
Two White Rabbits uses beautiful, subtle drawings to tell the story of a father and a daughter migrating from Central America to the United States. While there may be triggers for children who've had similar migration stories, it is critical reading for non-immigrant children and adults while we seek to empathize with our fellow human beings facing grave danger as they seek out a better life.
---
What other books about immigration have captured your heart or pushed your thinking? Share your favorites with us on Twitter!