Inbox/Outbox: May 19, 2017
Last week I worked a shift at a local bookstore, which I do every so often when they need me. I ransacked their collection of advance copies, so I acquired a lot of books. Perhaps too many. Good thing there's a long weekend coming up (here in Canada, anyway). These are the books in my inbox and outbox this week, along with what's in my queue to be read next.
INBOX (BOOKS ACQUIRED)
The History of Bees by Maja Lunde. This novel, pitched as Station Eleven meets Never Let Me Go (yes, please), is already an international bestseller. It comes out in North America in August. There are three parallel storylines involving beekeepers: one set in 1852, one in 2007, and one in 2098, after all the bees have died and humans have turned to hand-pollination in order to survive. I'm most intrigued by the last storyline, as it seems increasingly like we're already living in a dystopian novel. I snagged the bookstore's only advance copy of this before anyone else could.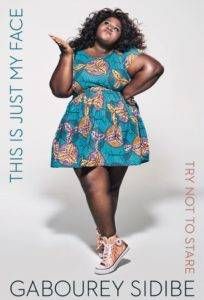 This Is Just My Face by Gabourey Sidibe. Sidibe's memoir is about growing up in New York, her early job as a phone sex worker, and how she got into acting, among other things. She was in Toronto this week, and I was lucky enough to attend the event and grab a copy of the book. I can report that Sidibe is hilarious, charming, and extremely stylish. And also has a very accurate interpretation of "Hotline Bling." A trusted friend told me that her book is very honest, and I can't wait to read it.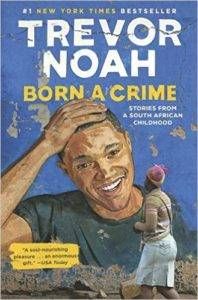 Born a Crime by Trevor Noah. I've heard nothing but good things about The Daily Show host's memoir from a wide selection of friends and acquaintances with pretty different reading tastes. With a white father and a black mother, Noah was literally "born a crime" in apartheid-era South Africa. The essays in this book recount his path from this early life to his starring role in late-night American television. I have high expectations for this one.
OUTBOX (BOOKS FINISHED)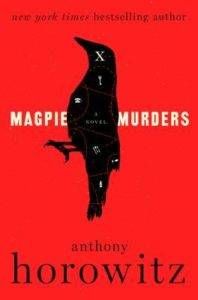 Magpie Murders by Anthony Horowitz. I love Agatha Christie and classic British cozies, and evidently so does Horowitz, because this book-within-a-book is a clever homage to golden age detective fiction. The story begins in the present day with an editor, Susan Ryeland, settling in to read the latest manuscript from her troublesome star author, Alan Conway, who writes murder mysteries starring amateur detective Atticus Pund. Along with Susan, we too read the manuscript, a classic country house murder set in a small English village in 1955. But as she reads, Susan begins to suspect that there's more truth than fiction contained in Alan's new book… This one comes out in June, and I recommend it to anyone else who needs to wash those images of Kenneth Branagh as Hercule Poirot out of their heads.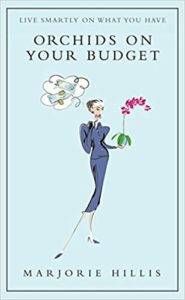 Orchids on Your Budget by Marjorie Hillis. This book of advice from 1937 was republished as Bubbly on Your Budget and appears to also be available under that title. I read Hillis's first advice book, Live Alone and Like It, during a difficult time last year, and her practical and witty life advice was just what I needed. Orchids on Your Budget is more focused on money—specifically budgeting and economizing—and therefore a little bit less delightful, but still full of Hillis's trademark one-liners. For example, here's what she thinks about ignoring your present in favour of anticipating your future: "Things to which you look forward too long are almost invariably disappointing when you get them, and you might die first anyway."
IN THE QUEUE (WHAT I'M READING NEXT)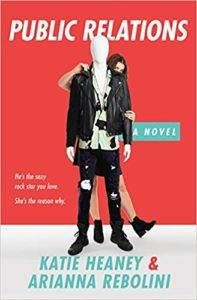 Public Relations by Katie Heaney and Arianna Rebolini. This book looks like fun weekend reading. It's about a publicist, Rose, who suggests that up-and-coming young British singer Archie get into a "fauxmance" with another young celebrity—and finds herself in over her head. I recommended that my library add it to their collection and just heard that they did. Thanks, Toronto Public Library!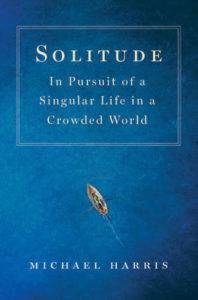 Solitude: In Pursuit of a Singular Life in a Crowded World by Michael Harris. Looking at the latest neuroscience and behavioral research as well as his own personal experience, Harris investigates being alone: why it's important, why we're so bad at it, and why modern life makes it harder than ever. I'm excited to dig into this book over the long weekend, for which I have scheduled no plans. Just all these books, the new season of Master of None, and plenty of solitude.
What's in your inbox, outbox, and queue this week? Fellow Canadians, what's on your long-weekend reading list?