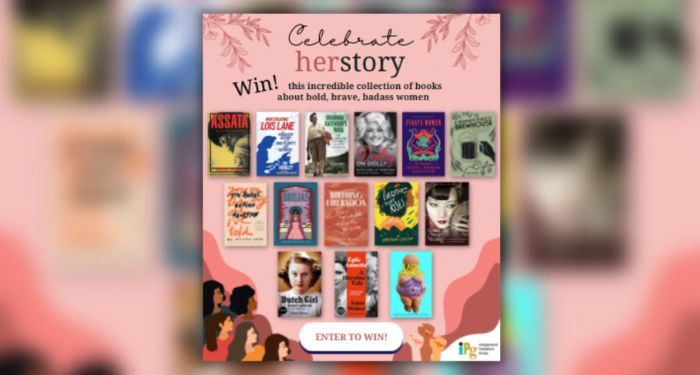 Win a Bundle of Books for Women's History Month!
Shucks, this giveaway is closed! Check out our other giveaways here, or subscribe to our giveaways newsletter to be notified about future giveaways.
This giveaway is sponsored by IPG: Independent Publishers Group and Chicago Review Press. All books are on sale or available for preorder now.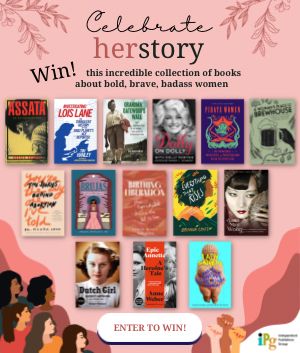 Meet some of the incredible women who have come before us, winning out against adversity, stereotypes, and sexism to forge their own paths and change the world. Yes, win ALL of these books! Read them and gift them to the inspiring people in your life.
---
We're giving away three bundles of 14 books to three lucky Riot readers! Each winner will receive You're the Only One I've Told by Meera Shah, Pirate Women by Laura Sook Duncombe, Assata by Assata Shakur, Dolly on Dolly edited by Randy Schmidt, Everything That Rises by Brianna Craft, Grandma Gatewood's Walk by Ben Montgomery, Brujas by Lorraine Monteagut, Investigating Lois Lane by Tim Hanley, A Woman's Place Is in the Brewhouse by Tara Nurin, Anna May Wong by Graham Russell Gao Hodges, Dutch Girl by Robert Matzen, Lady Sapiens by Thomas Cirotteau et al, Epic Annette by Anne Weber, and Birthing Liberation by Sabia Wade. This sweepstakes is open to residents of the United States (excluding Puerto Rico and all other US territories). Entries will be accepted until 11:45pm, March 28, 2023. Winner will be randomly selected. Complete rules and eligibility requirements available here.