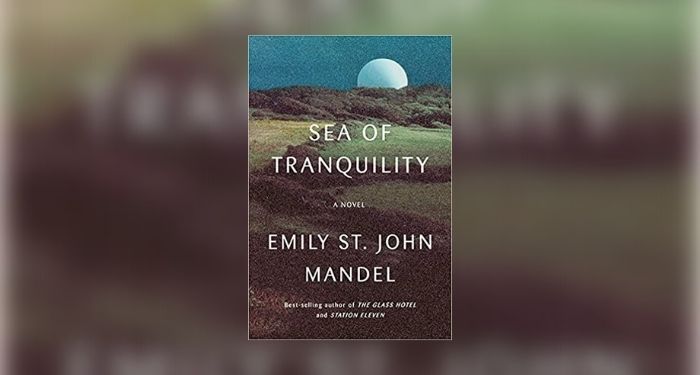 Enter to Win Sea of Tranquility by Emily St. John Mandel
We're giving away a copy of Sea of Tranquility by Emily St. John Mandel to one lucky reader! To enter, just sign up for our Promotions newsletter and get new book news, bookish promos, and interesting literary stuff in your inbox.
Edwin St. Andrew is eighteen years old when he crosses the Atlantic by steamship, exiled from polite society following an ill-conceived diatribe at a dinner party. He enters the forest, spellbound by the beauty of the Canadian wilderness, and suddenly hears the notes of a violin echoing in an airship terminal—an experience that shocks him to his core.

Two centuries later a famous writer named Olive Llewellyn is on a book tour. She's traveling all over Earth, but her home is the second moon colony, a place of white stone, spired towers, and artificial beauty. Within the text of Olive's best-selling pandemic novel lies a strange passage: a man plays his violin for change in the echoing corridor of an airship terminal as the trees of a forest rise around him.

When Gaspery-Jacques Roberts, a detective in the black-skied Night City, is hired to investigate an anomaly in the North American wilderness, he uncovers a series of lives upended: The exiled son of an earl driven to madness, a writer trapped far from home as a pandemic ravages Earth, and a childhood friend from the Night City who, like Gaspery himself, has glimpsed the chance to do something extraordinary that will disrupt the timeline of the universe.

A virtuoso performance that is as human and tender as it is intellectually playful, Sea of Tranquility is a novel of time travel and metaphysics that precisely captures the reality of our current moment.
Oops! We could not locate your form.
This sweepstakes is open to residents of the United States (excluding Puerto Rico and all other US territories). Entries will be accepted until 11:59pm, April 20th, 2022. Winner will be randomly selected. Complete rules and eligibility requirements available here.