Audiobooks
How to Listen to Free Audiobooks on Overdrive
If you love audiobooks, Overdrive is one of the greatest things that will ever happen to your reading life. It allows you to easily borrow digital audiobooks from your local library and listen for free on any device. And it offers a surprising amount of flexibility to listeners. Here's the lowdown on how to access free audiobooks on Overdrive.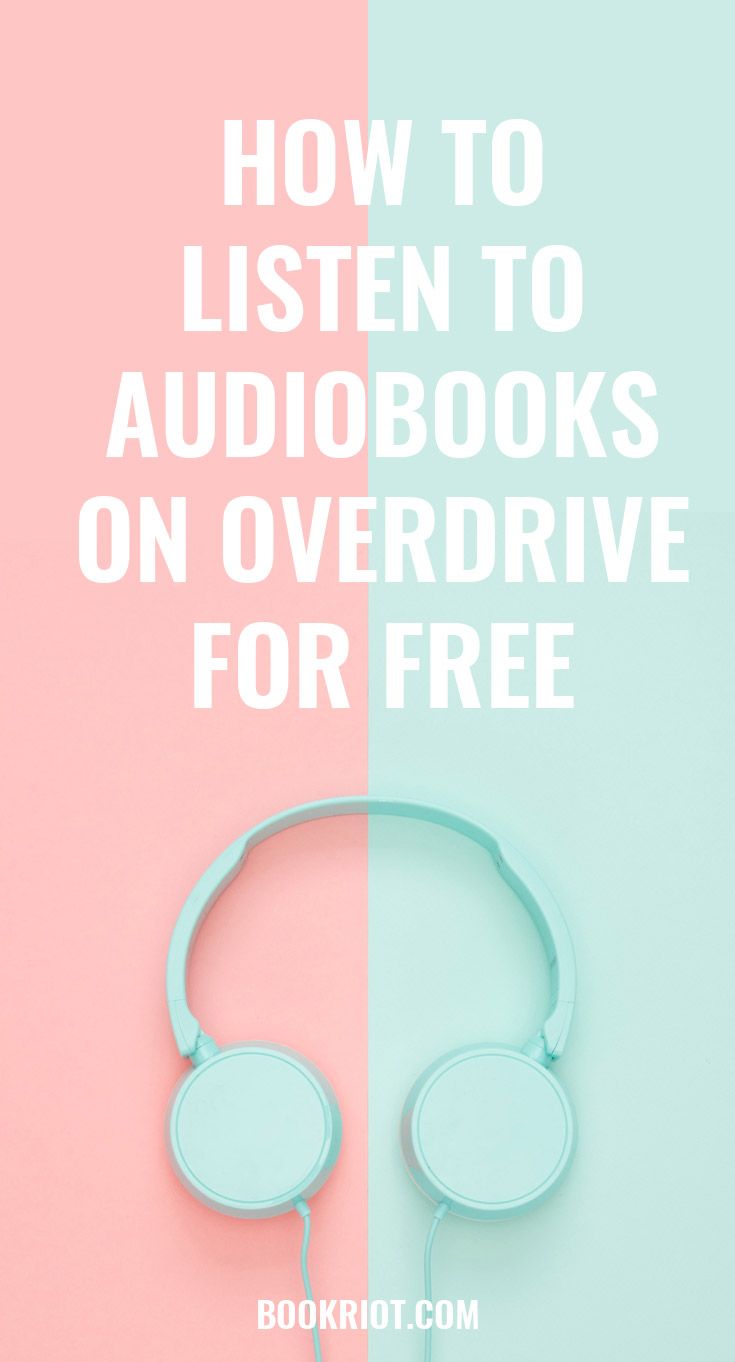 Overdrive offers four official and one not-so-official way to listen to audiobooks, which can be a little confusing for new users.
You can listen in your browser, on the Overdrive desktop app, the Overdrive mobile app (for iPhone and Android), the Libby mobile app, or iTunes.
I know, it's a lot of choices. Let's break it down.
How to Listen to Overdrive Audiobooks on iPhone or Android
Overdrive and Libby essentially do exactly the same thing and were both created by Overdrive. The only real difference is styling and user-friendliness.
In short, the Overdrive app is kind of clunky. The interface doesn't look great and it's more difficult to navigate for beginners.
Libby, on the other hand, makes it easy for users to find, reserve, and listen to audiobooks. All you have to do is download the app to your iPhone or Android phone and follow the setup prompts.
You can use Libby's advanced search feature to find audiobooks. Libby also estimates how long you'll be on the holds list before you can borrow your audiobook.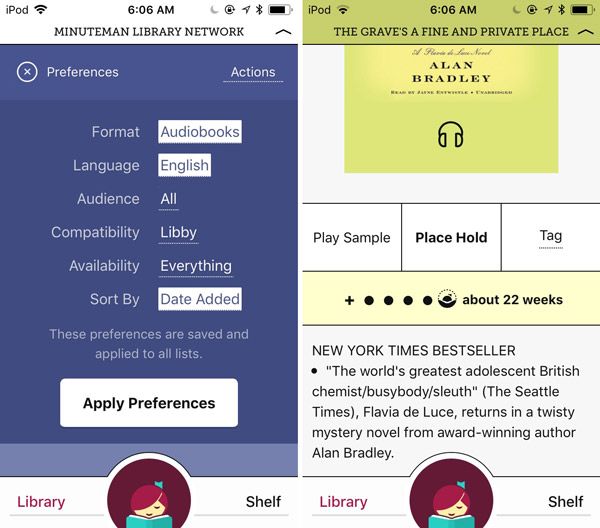 When you're ready to borrow an audiobook or place a hold, you'll have to login with your library card before you can listen on the app. Keep in mind that not all audiobooks are available at all libraries. If you want to see only audiobooks that are available through your library, login before you search.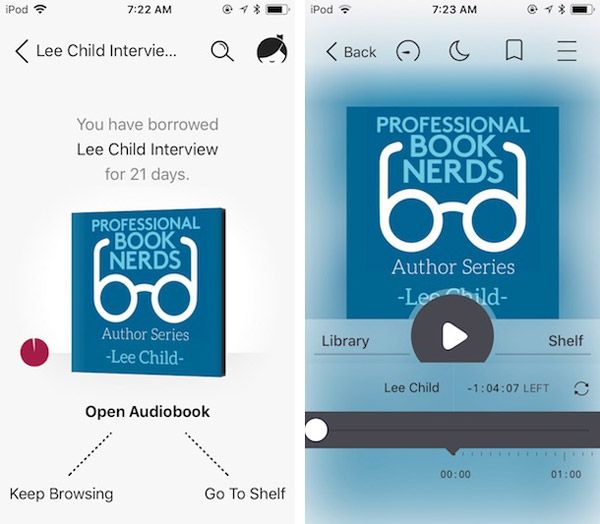 Libby automatically downloads your loans, so you don't have to remember to download in advance if you're planning to listen offline.
Libby is free, and you can give it a test run before you download here.
How to Import Overdrive Audiobooks to iTunes
Libby has some great features, but if you want, you can skip it and listen in iTunes. To do this, you'll need to do some initial setup on your desktop before you listen on a mobile device.
Visit Overdrive.com and click find a library.

Type in your zip code and click website next to the name of your local library or library network.

Sign in and find the audiobook you want to listen to. You can place it on hold if it's not available or hit borrow.
Go to my account > loans > download MP3 audiobook.

Click confirm when prompted.
When the download is finished, double click on it. The Overdrive desktop app will pop up. Click OK to download the audiobook.

Once the audiobook has finished downloading, open iTunes.
Go to file > add to library.

Select the audiobook folder from your files and click open. (If you don't see it at first, do a search in the finder/file window.)
The audiobook will now appear in your iTunes library. It will probably automatically open in the music section of your library. To move it to the audiobook section, right click (control click on a Mac) and select album info. Tab over to options > media kind and select audiobook from the dropdown menu.
Sync your iTunes and mobile device to listen to your audiobook remotely. When you're finished, simply delete it from your iTunes library by right clicking and selecting delete from library in the popup menu.
You can listen to audiobooks in your browser or using the Overdrive desktop app, but like the mobile app, it's clunky and not very user-friendly. If you use iTunes, just make sure you comply with copyright and licensing laws by deleting the audiobook from your library before the due date.
Overdrive Audiobook FAQs
Do you have to have a library card to use Overdrive?
Yes. And you are limited to borrowing audiobooks licensed to your specific library or library network. Some library networks offer an amazing array of choices, others are very limited. It all depends on where you live.
Can you renew an audiobook on Overdrive?
Yes, you can renew audiobooks on Overdrive. A renewal link will appear on your loans page three days before the due date.
How do you return audiobooks on Overdrive?
You don't have to worry about returning digital audiobooks. They will automatically return on the due date. If you want to return an audiobook before the due date go to my account > loans and click the return button beneath the title. If you've imported an audiobook to your iTunes library, make sure you delete it on or before the due date.
Like this? You might also enjoy:
SaveSave