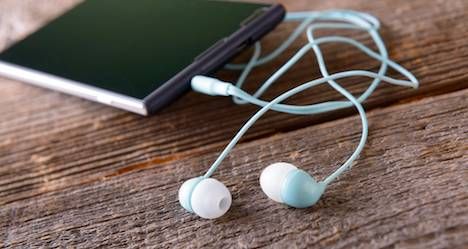 This content contains affiliate links. When you buy through these links, we may earn an affiliate commission.
Just for Book Riot readers: sign up for an Audible account, and get two from our list of the best audiobooks for free!
---
I love to read, and I have headphones in my ears all the time, so it makes sense that I love audiobooks. Half of the books I read each year, I listen to. Some of my favorite books became favorite books because the book's narrator's voice came to personify a feeling or a time or a moment in a book that made it unforgettable. Audio is also my favorite way to read nonfiction. I've listened to the story of Shackleton's doomed voyage while doing the laundry, the history of coyotes in America while gardening, and discovered that cannibalism was steeped in imperialism and racism while cooking supper. My brain is better because of audiobooks, so I'm going to share the love, and try to explain as much about audiobooks as I can.
The Audiobook: A History
Audiobooks didn't really exist until the cassette tape. In the advent of the cassette, publishers started recording books. Some of the first popular books recorded were: Toni Morrison's Song of Solomon, Gore Vidal's Lincoln, and John Updike's Selected Stories. In 1995 Audible was established and became a platform for buying audiobooks online. In 2003 Audible and Apple reached an exclusivity agreement, which meant only Audible sold audiobooks through iTunes. In 2017, that agreement was terminated, and now Apple is buying audiobooks from other markets. In 2015 there was an estimated 89.5 million audiobooks sold, and of those sold 82.4 were digital copies. Audiobooks are big, and here to stay.
Here's a greater history of the audiobook.
Where You Can Buy Audiobooks
There are plenty of places to buy audiobooks, the key is to find a place that is affordable and has a great selection of titles. Audiobooks are expensive. If you want to listen to Claire Danes read The Handmaid's Tale you would pay $29.95 regular price for the digital version of the book, while the Kindle edition is only $9.99. Why so expensive? Well, audiobook narrators get paid well; especially narrators like Claire Danes. Also, publishers aren't sure that the audio version will sell as well as the print book, so they make the price of the audiobook much higher than the print version.
So, where can you buy audiobooks, and more important, where can you get the most bang for your buck?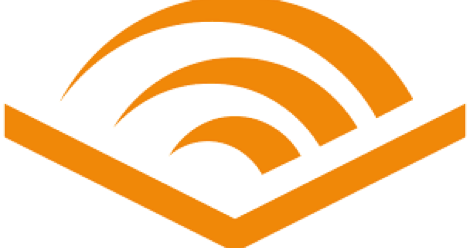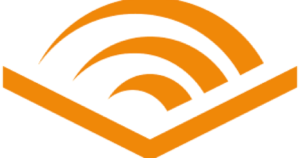 Audible (an Amazon company) is by far (this reader's opinion) the best place to buy audiobooks—as long as you're a member. Audible memberships come as Gold or Platinum plans. The Gold Plan is $14.95 a month with a free credit to purchase any audiobook, plus 30% off all other titles, free digital versions of The New York Times and Wall Street Journal, and the first month is free, which means you get a free audiobook when you sign-up. The Platinum plan is $22.95 a month, and you get two free credits (everything else is the same). You can also purchase an annual subscription that will send you all your free credits at once. Audible also has a romance package, which can be added to a Gold or Platinum membership for $6.95 a month, or purchased separately for $14.95 a month. The Romance package gives you access to thousands of Audible's romance titles free with the membership. One of the best features of the package is the catalogue itself, which categorizes the books by steaminess, character type, and story theme.
Other Great Audible Features:
A newer Audible/Prime feature: if you're an Amazon Prime member you have access to free Channels for Prime. The Prime channels include podcasts and free audiobook collections that are categorized by theme. My favorite audiobook collection is Truly Criminal, which includes the audiobook People Who Eat Darkness, which is one of the best audiobooks I've ever listened to (and I listened to it for free!).
Have I sold you on Audible yet? Well, I've got more: there's also WhisperSync for voice. This feature allows you to buy the audio version of a book from Audible at a discounted price when you buy the Kindle version first. An example: I bought the Inquisitor's Tale: Or, the Three Magical Children and Their Holy Dog as a Kindle book last year, so if I wanted, I could also purchase the Audible version for a discounted $12.99. It's not a HUGE discount, but $12.99 isn't bad for an audiobook.
If you choose to get your audiobooks from Audible you can download the app and listen on: iPhones, iPod touch, Android, Windows Phone, Kindle, Alexa-enabled devices, Fire TV, Android tablets and iPad. You can also listen on your computer.
Audible is also compatible with Apple CarPlay and Android Auto, so you can listen easily in your car.
Okay, now the other guys:
Apple and iBooks
The iBooks store also has a pretty good selection of audiobooks, but without the membership benefits of Audible, their audiobooks are full price, which means expensive. The Handmaid's Tale through iBooks is $25.95. If you choose to get your audiobooks from iBooks, all you need is the app on your phone, and you can browse and purchase titles through the app.
Google and Google Play
Google Play doesn't have audiobooks yet, but there are rumors that audiobooks will soon be in their digital store as well. Currently, Google Play Books has an in-app TalkBack feature for Android phones that can be used to have an ebook read by a computerized voice.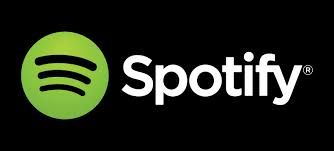 Spotify also has audiobooks (they're free!). Not a lot, but they have a few, and I would imagine that their availability would increase with popularity. How can you find Spotify's audiobooks? Go to browse, scroll down to genres and moods, click on word, and you'll find the different playlists. There's Women's Lit, Emily Dickinson, Jane Austen, Sylvia Plath, Irish Lit, etc.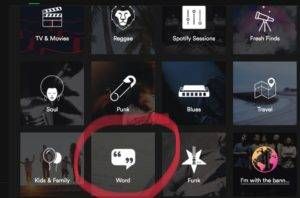 If you're not sure you want to pay a bunch of money for an audiobook, there are plenty of places like Spotify where you can find free audiobooks. Here's a great guide to help you find some free audiobooks.
What are the best audiobook apps, and how do I download audiobooks onto them?
I'm a loyal minimalist. I like thrift and simplicity. Some might argue that Audible is not cheap, but I've tried other audiobook platforms, and not liked them. My favorite audiobook apps: Audible, Overdrive, and Libby.
I've already touched on a lot of Audible's best features, which are all available through the Audible app. I prefer purchasing the books I want to listen to on my computer; those titles then automatically sync onto my phone. When you open the app on your phone (or whatever you use to listen), at the bottom of the screen, from left to right you'll find: my library (where you'll find your books), discover (where you can browse for more books), a picture of the book you're currently listening to (which you can tap on and it will start playing), channel (where you can find all the awesome Prime channels), and more (where you can change your settings and keep track of your listening time).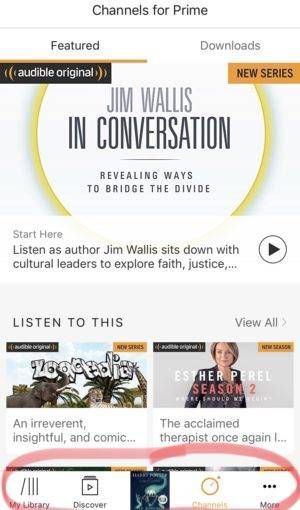 One of my other favorite features: when you tap on my library, and all of the books you've purchased show up, you can sort them according to length, so when you're in the mood for a shorter book you can find it easily.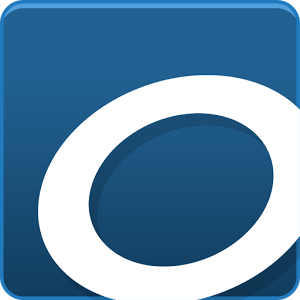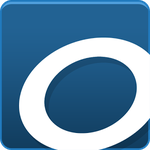 I love the Overdrive app. Overdrive is the library app, and all their books are FREE as long as you have a library card. Also, if you've moved a lot and have multiple library cards you have access to more titles (shh, don't tell any librarians I told you that secret).
How do you get books? Well you'll need a library card, and you need to download the Overdrive app. Once you have those two things you need to add a library through the app, so type in the name of your library or your zip code and pick your library from the list.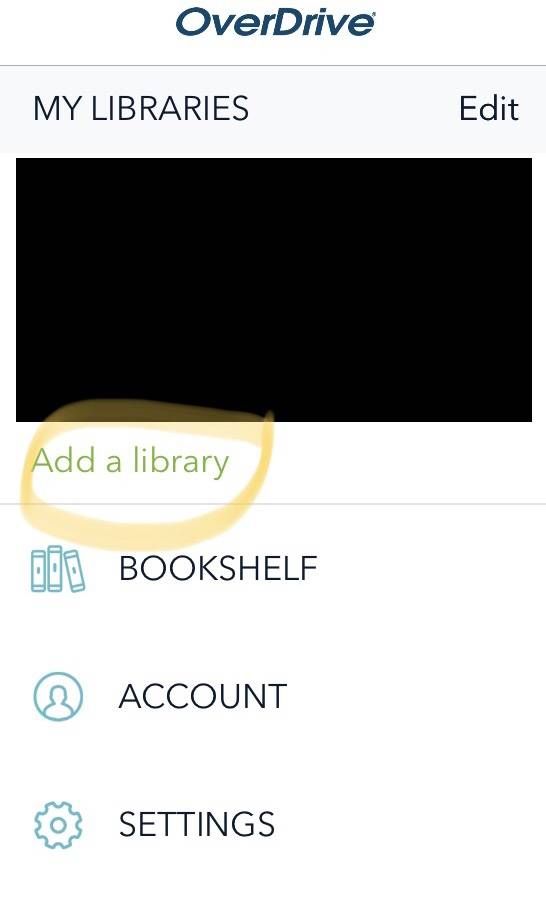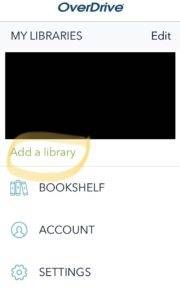 Once your library has been selected, you'll need to sign in with your library card number and your pin (which is usually the last four digits of your phone number). That done—you're ready to start browsing for books. When you find a book, you can either check it out or put a hold on it (they'll email you when it's available). If you want your library to purchase a book that they don't own, you can recommend a title be purchased. To find the titles you've checked out, go to your loans, and download mp3 audiobook.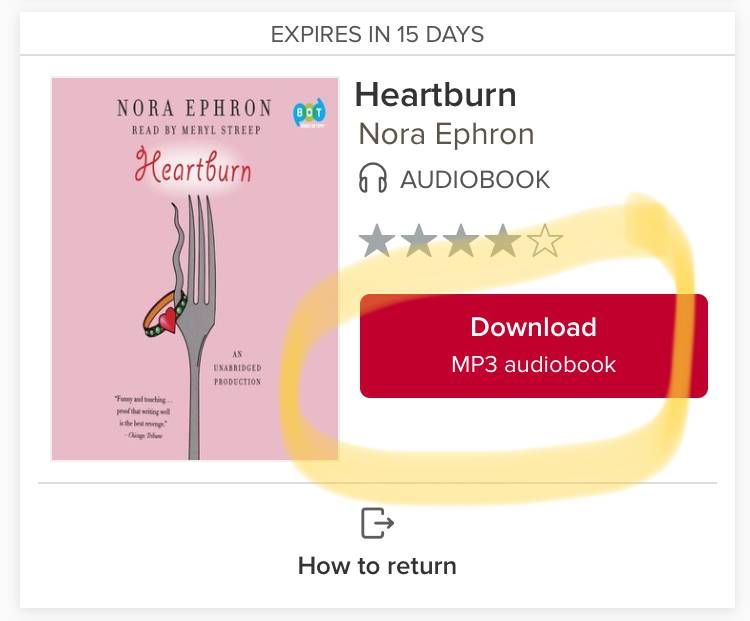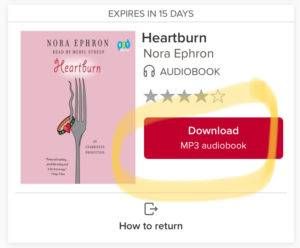 It will download onto your app and you'll be able to find the downloaded audiobook on your bookshelf.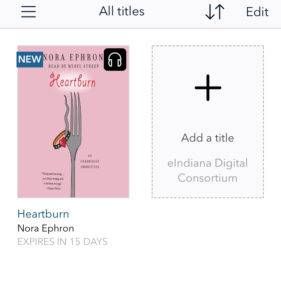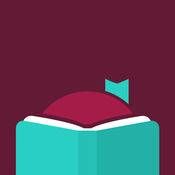 Libby was created by Overdrive. It is for people who want a quicker, more streamlined experience. I would suggest Libby over Overdrive for most people. The problem: Libby doesn't have all the accessibility features that Overdrive has, and Libby isn't as compatible with as many devices as Overdrive. Like Audible, the titles you check out from your library's Overdrive catalogue automatically sync to your app, which is super convenient.
There are so many more apps out there that I didn't mention. If you're not into Audible, or you want more choices, check out this great guide to the best audiobook apps, subscriptions, and freebies.
Audiobooks and accessibility
I have worked with visually impaired students for five years, and while most were braille readers, their preferred way to consume books was audio. The best way to access audio and audiobooks for blind, visually impaired, or anyone who has a physical disability that relies on audio:
Bookshare is awesome. It's easy to sign up and is free for US citizens and schools, as long as you can prove you have a print disability. You can access Bookshare's library on your computer, tablet, or phone. Bookshare titles are available in most countries. You can read the books directly on the website, or download a preferred reading tool on your phone, tablet, or other listening device. I am most familiar with the Read2Go app, which is fairly user friendly.
Talking Books might be a bit antiquated now, but they're easy for young readers to use, and older adults who are not comfortable with technology. To request Talking Books go to the National Library Services for the Blind and Physically Handicapped, and fill out the form on their website. They will send you a catalog of available titles, the talking book equipment, and the books or magazines that you request. It's free.
Amazon Echo and Sonos Speakers + will Alexa read to me?
I personally believe there are already too many opportunities for tech companies to spy on us, but I can see the appeal of a home assistant.
Both Amazon Echo and Sonos will play audiobooks, and they both play Audible audiobooks (sort of). Sonos can only play Audible audiobooks in format 4. If you're having trouble getting audiobooks to play with Sonos, Audible has a help guide.
For Amazon Echo, you can access audiobooks through the Alexa app. Find the guide here.
And yeah, if your Kindle book is Text-to-Speech compatible, Alexa can read it to you.
Audiobooks as Gifts
The holiday season is upon us, and it's time to start buying presents. How do you buy audiobooks as gifts? Well, Audible has a gift subscription package available. You can give 3 months of Audible, which includes three credits for $45, six months (six credits) for $90, or 12 months (12 credits) for $150.
If the person you're buying for already has an Audible subscription, they will receive the free credits right away. Also, Amazon gift cards cannot be used on Audible, and you can't purchase single credits as gifts. If you have an iTunes gift card, that can be used to buy audiobooks through iBooks, FYI.
How can I make an audiobook myself?
If you're interested in making professionally recorded audiobooks, then you need to go to ACX, or the Audiobook Creation Exchange. First, you'll set up a profile page with samples of your audio work, you'll audition for books you want to narrate, and then wait to see if you get offers. If you get a job, you'll record the book, edit, and then upload the project in order to get paid. It sounds pretty awesome! They also provide assistance on how to set up recording equipment.
If you would like more advice on how to become an audiobook narrator, check out this interview with Noah Michael Levine, who narrated V.E. Schwab's Vicious and Phil Tucker's Chronicles of the Black Gate series.
Audiobook Recommendations
So, you're ready to listen to audiobooks, but you don't know what to listen to. Well, I can help with that too! If you're looking for the best audiobooks for a road trip, try these. If you're looking for an audiobook in a specific genre check the Book Riot archives.
But, if you want my advice you'll listen to these three books: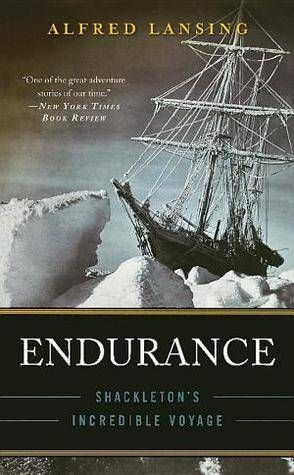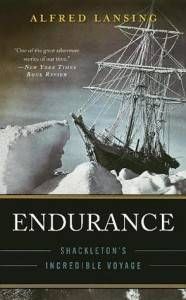 Endurance: Shackleton's Incredible Voyage by Alfred Lansing
Simon Prebble narrates this book, and his rough, rumbly voice will forever be the voice of Ernest Shackleton in my mind. Everything about this audiobook is perfect.
The Green Mile by Stephen King
Like Simon Prebble, Frank Muller is the voice of Stephen King. Muller died in 2008, and Stephen King's books have not been the same since.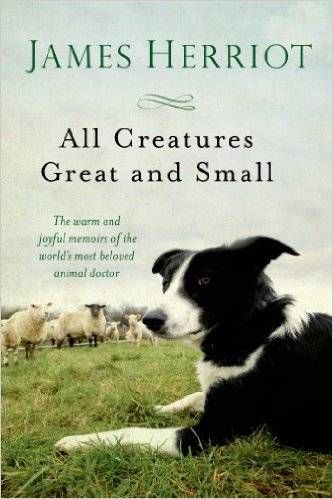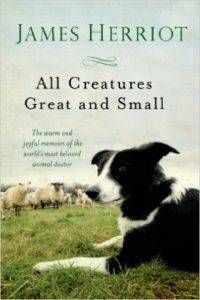 All Creatures Great and Small by James Herriott
I love animals, but I refuse to read any book that an animal experiences sadness, or dies, so I went into this book with a lot of trepidation. I loved it, and the narrator, Christopher Timothy, played James Herriott in the BBC adaptation of the book.
If you're interested in great narration, Audible has a Featured Narrators page. I've used this page to search for audiobooks, because really, the narrator can make or break an audiobook. If you need more audiobook tips, check out this guide. Also, make sure you get the unabridged version! The abridged version is not a complete book—unless you're okay with that (it makes me crazy!).
Just remember, listening is just as good as reading, so don't let anyone tell you you're not reading just because you prefer audiobooks!