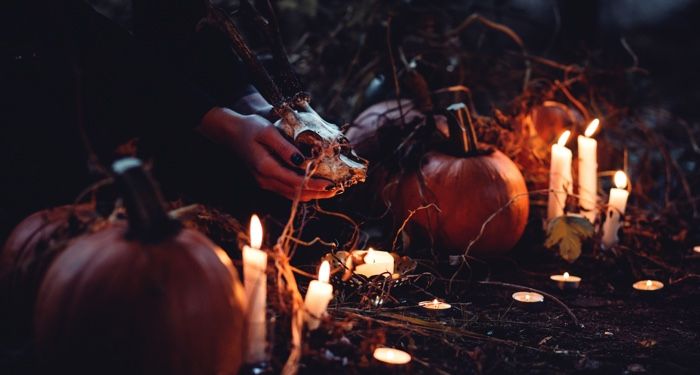 Lists
Class Action: 8 of the Best Dark Academia YA Fantasy Books
Did your school have any of these things: creepy vibes, supernatural murders, witches, ghosts, and/or vampires? Probably only the first thing, at best. But if it had the others, I am jealous! School would have been much more interesting if there were supernatural factions serving dark vibes alongside the hot lunches. That's probably why the popularity of YA dark academia books has exploded over the last several years. Because who wouldn't have wanted to have a witch for a science lab partner, or a ghost that haunted their dorm room?! If you would have liked these things, then you definitely want to check out this list of eight of the best dark academia YA fantasy books!
Here you'll find unsolved murders that set a pall over the school; missing students who attempted spells in the forest at night; secret societies; supernatural serial killers; and more! Getting to study abroad? Exciting! Getting to study abroad while being hunted by the ghost of Jack the Ripper? E X C I T I N G. (I say this now, but I would probably curl in a ball and die of fright as soon as I saw a ghost.) If you wish your school had been half as thrilling as the schools in these books, read on!
Over My Dead Body by Sweeney Boo
This great graphic novel is set at Younwity's Institute of Magic. When Abby's best friend Noreen goes missing, her coven elders don't seem all that concerned. "DO NOT LOOK INTO IT," they insist. Which Abby takes to mean that she should definitely look into it, and soon uncovers a whole lot of secrets and an old case involving another missing girl.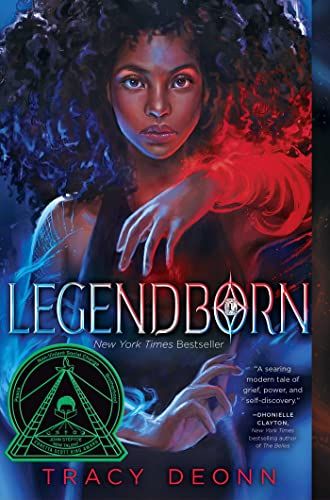 Legendborn (The Legendborn Cycle) by Tracy Deonn
Devastated by the death of her mother, high schooler Bree Matthews leaves for a residential program for bright high schoolers at UNC–Chapel Hill, her mother's alma mater. Shortly after arriving, Bree is attacked by a demon, which is weird. Even weirder, the students nearby then attempt to cast a spell on Bree to make her forget the attack — and it doesn't work. Instead, it unlocks powers she didn't know she had, powers that are tied to Arthurian legend — and her mother.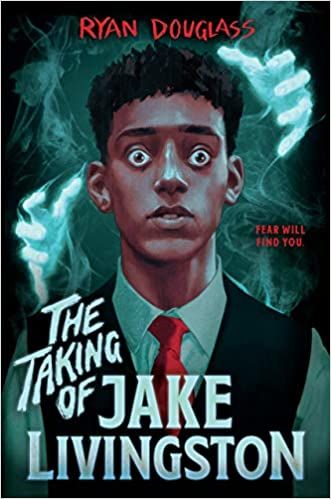 The Taking of Jake Livingston by Ryan Douglass
And this thriller adds a supernatural twist on a very real, serious societal problem. Sixteen-year-old Jake Livingston has learned to live with the fact that he sees dead people. In fact, he's happy to help them move along to the next plane or whatever. But he has a new problem besides his racist teachers at St. Clair Prep — the violent ghost of a school shooter has begun to haunt him and he's resistant to Jake's attempts to get him to leave.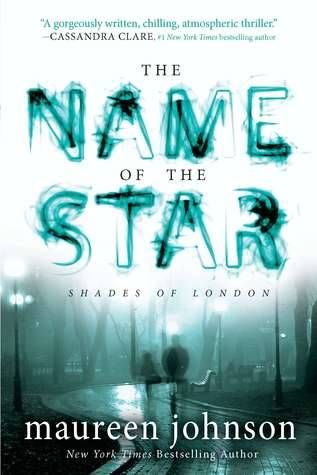 The Name of the Star by Maureen Johnson
Louisiana teenager Rory Deveaux is excited to attend her new boarding school in London, of all places! But her joy is damped when a series of murders occur that mimic the legendary serial killer Jack the Ripper. Now Rory finds herself having to watch her back everywhere she goes, but it's not going to help. The killer seems to have a specific interest in her, and he'll be harder to stop…because he's already dead. (Be sure to also check out Johnson's fabulous non-fantasy dark academia YA series that starts with Truly Devious!)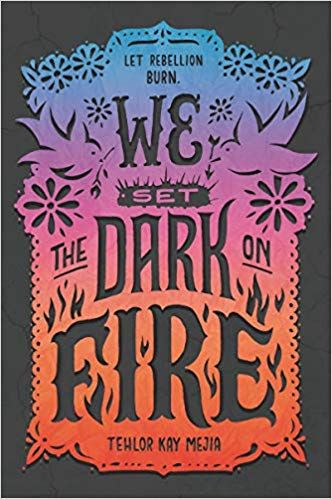 We Set the Dark on Fire by Tehlor Kay Mejia
In the dystopian world of this novel, young women at the Medio School for Girls are trained in one of two areas: how to be a good wife or how to raise their husband's children. Either of these jobs is considered a luxury in their dangerous society. Daniela Vargas is a top student, but she's not who she says she is, and when she's asked to spy at the school for a resistance group, she'll have to make the most difficult choices of her life.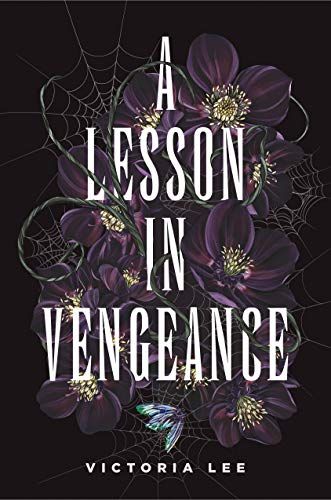 A Lesson in Vengeance by Victoria Lee
At Dalloway House, the centuries-old school, there resides an exclusive dorm that is haunted by the ghosts of five murdered students. Felicity Morrow once lived there, until her girlfriend died and she left school. Now she's back to finish high school, and to continue looking into the school's secret occult history. She meets an eager new student who wants to help Felicity with her research, to use in a book. But when old mysteries and repeat terrors begin to surface, Felicity begins to question her choice to return.
The Grimrose Girls by Laura Pohl
In arguably the darkest of the dark academia on this list, three best friends investigate the death of the fourth in their group at Grimrose Académie. The police has ruled Ariane's death a suicide, but Ella, Yuki, and Rory know that there are weird things going on at the school. With their help of their new roommate, they dig into the secrets of the school and find another case of a missing girl, with possibly deadly consequences.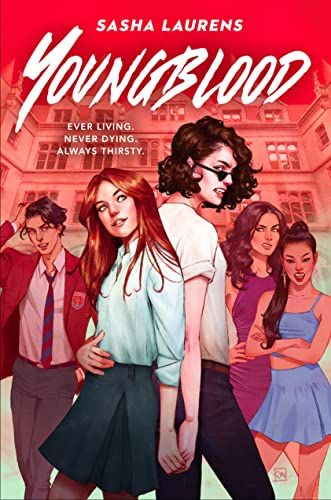 Youngblood by Sasha Laurens
And last but not least, it wouldn't be a fun list of dark academia books without some bloodsuckers! When Kat Finn is accepted to the Harcote School, the prestigious vampires-only boarding school, she thinks things are finally going her way. Instead of scraping by and drinking synthetic blood, she'll be rubbing elbows with the children of the vampire elite. But things immediately take a terrible turn when it turns out her roommate is her ex–best friend, Taylor, who finds a body on campus.
For more, check out the The Best Dark Academia YA Books Hitting Shelves in 2022 and The Best Dark Academia, According to Goodreads.