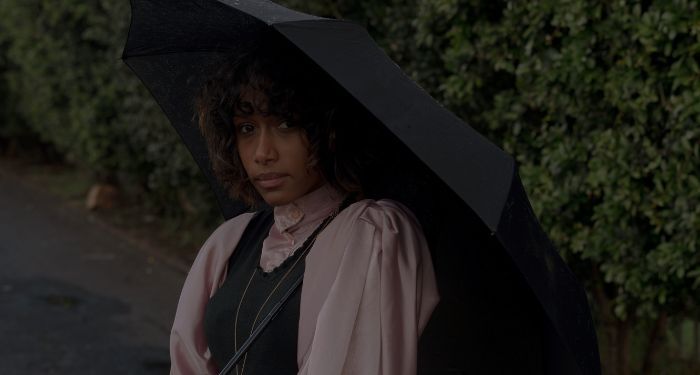 Lists
8 Brilliant Dark Academia Books by Authors of Color
Dark academia is a pretty popular sub-genre. It's also a sub-genre that's very hard to define. But I think we can all agree that dark academia is a mix of aesthetics, vibes, an academic setting, as well as themes of knowledge, power, and death. In this case, I wanted to keep things simple. So I defined the sub-genre as fiction with an academic setting and a darker plot or twist. This is a pretty wide sub-genre, which can overlap with tons of bigger genres like fantasy, horror, and even mysteries and thrillers.
I genuinely love reading dark academia. But I agree with its main criticism: it lacks diversity and focuses on western, Eurocentric academia. Thankfully, every year brings us more dark academia books written by authors of color that go against the idea that academia is only a place for white/cis/males. This is especially true for YA audiences. We still have a long way to go, but I for one cannot wait to read even more diverse, magical, and meaningful stories with a dark academia setting.
But I digress. The point is that today we are celebrating some of the best dark academia books written by authors of color. Whether you enjoy slower, atmospheric stories, magical adventures, or thrilling realistic fiction, you'll surely find a book you'll enjoy on this list!
So without further ado, let's jump into eight brilliant dark academia books by authors of color.
YA Dark Academia Books by Authors of Color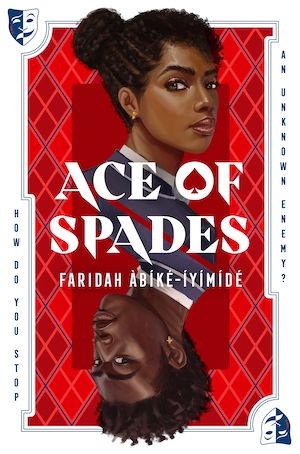 Ace of Spades by Faridah Àbíké-Íyímídé
We're kicking things off with a popular YA! Ace of Spades is a suspenseful and thrilling novel that talks about institutionalized racism. The story follows the only two Black students at the elite Niveus Private Academy. Their names are Chiamaka and Devon, and they're both being targeted by an anonymous texter that wants to expose their secrets. Devon would rather keep his private photos, well, private. And Chiamaka doesn't want anyone to know the lengths she'll go for what she wants. But this Aces is out to get them, and Chiamaka and Devon will have to work together if they want to take him down.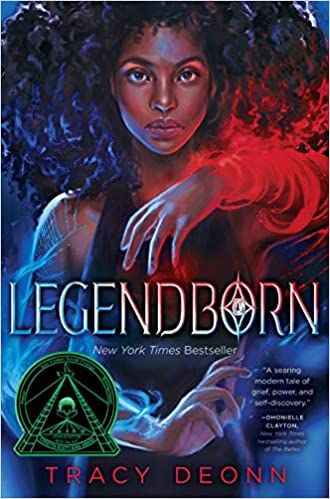 Legendborn by Tracy Deonn
You might think Legendborn is more of a fantasy novel, which it is. But with its academic setting, secret societies, and some dark twists and turns it definitely falls into dark academia territory. The story follows Bree Matthews, who just joined a residential program at UNC–Chapel Hill. But her first night on campus, she witnesses a demon attack some students, and the Legendborn society members who hunted them down. One of them, Merlin, tried and failed to wipe Bree's memory — which unlocked her own powers and kick-started her epic adventure.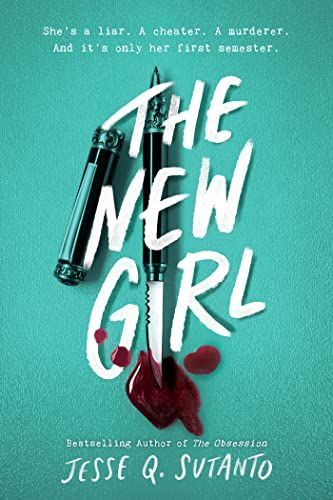 The New Girl by Jesse Q. Sutanto
Jesse Q. Sutanto is a great mystery writer, and this particular YA of hers is definitely worthy of this list. In The New Girl, Lia Setiawan just won a scholarship for the prestigious Draycott Academy. She feels out of place in her new school, but she's determined to make the most of it. But Draycott is not what Lia imagined, as she realizes when she arrives on her first day and sees campus security forcefully removing a girl from the school grounds. Draycott is full of secrets — including a blackmailer, a not-so-golden boy, and a corrupt teacher — and they'll soon take a deadlier turn.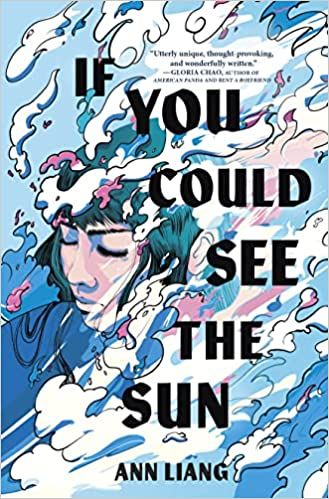 If You Could See The Sun by Ann Liang
This dark academia with elements of fantasy also features one hell of an enemies-to-lovers trope! If You Could See The Sun is set at an elite Beijing international boarding school, where Alice Sun has always felt invisible. Except, now she's actually turning invisible! So when her parents tell her they can't afford her tuition, Alice decides to put her new powers to the test and earn a few easy bucks. Her new side job involves learning and selling her classmates secrets, which is more petty scandal than anything truly criminal. But it won't take long for things to escalate and take on a much darker tone.
Adult Dark Academia Books by Authors of Color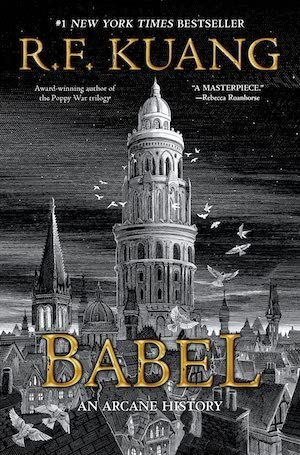 Babel: An Arcane History by R.F. Kuang
How could I not include one of the most popular dark academia books of 2022? Babel is a historical fantasy that talks about academia as a tool for colonization and then poses the question: is violence necessary for change? The story is set in 1800s England, and it follows a boy named Robin Swift. He was orphaned by cholera in Canton, and Professor Lovell took him to England so he could become a student at Oxford's Institute of Translation, AKA Babel. That's where Robin and his cohort eventually encounter The Hermes Society — a shadowy organization that wants to uncover and sabotage the true purpose of Babel, which is imperial expansion.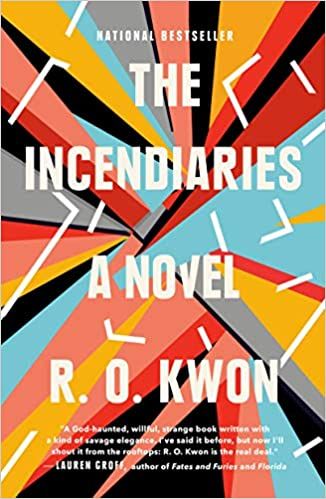 The Incendiaries by R.O. Kwon
This dark and intense literary fiction is both a love story and an exploration of religious extremism. The setting: Edwards University. The characters: Phoebe Lin and Will Kendall. The two meet during their first month of classes, and Will immediately falls for Phoebe. But she's grief-stricken, blaming herself for her mother's death — which draws her into a religious group that is tied to North Korea and Phoebe's own family. Things take a turn when one of the university's buildings is bombed and Phoebe disappears. This leads to Will becoming obsessed with finding her and answering the question: was Phoebe involved in such a violent act?
Catherine House by Elisabeth Thomas
Catherine House is the kind of book you either hate or love. It's an atmospheric and slow-paced story with immaculate gothic vibes yet very little plot. Still, it's a great exploration and critique of higher education, which earns it its place in this list. The story follows Ines, one of the lucky few to earn a place at Catherine House. This school of higher learning is unlike any other, with a killer liberal arts program and the requirement that all students must give up contact with the outside world. Despite that, Ines feels right at home — until the school's dangerous agenda starts to surface.
Jawbone by Mónica Ojeda
Last but not least comes a thrilling horror in translation from Spanish that has some serious dark academia vibes! Jawbone takes us to the Delta Bilingual Academy in Ecuador, where BFFs Fernanda and Annelise lead their friends in increasingly dangerous rituals to a deity of their own invention. The two friends are practically sisters, so how does Fernanda end up not speaking to Annelise? Even worse, how did she end up bound on the floor of a deserted cabin and held hostage by one of her teachers? You'll have to read it to find out!
---
Itching for more? Check out some of the best YA dark academia books that came out in 2022!