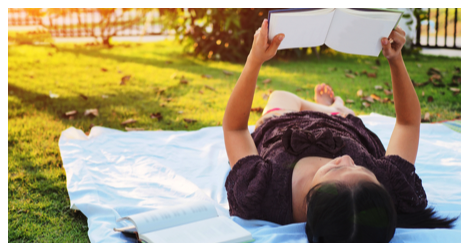 This content contains affiliate links. When you buy through these links, we may earn an affiliate commission.
Every summer, I get these grandiose ideas of all the ways I'll be a better reader in the hottest months of the year. Past summer reading goals include: I'll read every book on my shelves this summer (yeah, all 200+ of them)! I'll read every YA book ever published! I'll spend every morning lying out in the sun with a book of a new-to-me genre! I'll go to the library and read every book on one shelf!
It never pans out. Shocking, I know.
So I'm looking a little smaller this year: My summer reading goal is to read five classics that have been on my shelves, unread, for far too long. The ones everyone feels they're "supposed" to read, the ones I've spotted at yard sales and in little free libraries and picked up because I know I'll want to read them eventually.
After I graduated from college as a snarky English major, I thought I should take a break from the "serious" literature and pretty much only read young-adult fiction, memoirs, and feminist collections. That extended for five years. Woops.
So it's about time I get to these beauts, and the bonus here is that a few of 'em meet requirements for the Read Harder challenge. Woot!
My summer reading list:
Beloved by Toni Morrison
The Color Purple by Alice Walker
Mrs. Dalloway by Virginia Woolf
On the Road by Jack Kerouac
One Hundred Years of Solitude by Gabriel García Márquez, Gregory Rabassa (Translator)
Five may be too many to shoot for, but I think it's a safe starting point. And, of course, I'll still be reading the fluffy books on the beach when I need the fluff.
What are your summer reading goals this year?