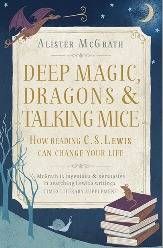 This is a guest post by Becca Sexton. Becca is one half of the dynamic duo behind the This Week in Ladies podcast. By day, she's a librarian evangelizing for comics. By night, she's…pretty much the same.
Okay, it's not all his fault. It's a little bit Joss Whedon's fault. And Jeremy Renner. And Matt Fraction, of course. (For they led me to a Chicago comic book shop on that fateful day I picked up Hawkeye #1.) But I digress. Brian K. Vaughan is absolutely, hands-down, no question, my favorite writer working in comics today. And that's why it's all his fault that I woke up at 7am to go Black Friday shopping at my local comic book shop; that Wednesdays are my favorite day of the week; and that when I travel, I now make a point not just to visit the local public library, but also the local comic book shop, in whatever city I'm in.
It all started with Runaways. Several library school friends recommended Runaways to me, but I'll admit it, this one is kind of Joss Whedon's fault, too. He was a loud and proud fan of the comic who went on to write several issues. I don't love everything Whedon's done, but I'm a big enough fan to give anything he works on a shot. Runaways is the story of six kids who find out that their parents are super-villains and decide to, well, run away. Along the way, they come into superpowers of their own and action, adventure, comedy, and romance ensue. It's a story about being a teenager, about family, about loyalty, about friendship and it is the perfect gateway comic. As I wrote over at Stacked, "[w]hile this storyline is situated in the same Marvel universe as those involving the major heroes…you don't need any knowledge of that world at all to enjoy Runaways. In fact, this book will introduce you to a lot of the Marvel characters and mythology in a really accessible way."
Then came Y: The Last Man. Y: The Last Man is the story of Yorick, the last man on Earth (in terms of sex, not gender). The only other living male creature? His pet monkey Ampersand. The story riffs on the traditional quest/coming of age story as Yorick tries to make his way safely from New York to his mother in Washington, D.C., with detours to California, Japan, and France. As in any good quest story, though, the locales come distant second to the cast of characters Yorick encounters, including covert operatives, pirates, would-be Amazons, and more. At 60 total issues, the series is well-planned and tightly constructed and Vaughan never loses his way.
Y'know those articles and quizzes that diagnose what kind of reader you are? I'm a hybrid, for sure, but "hate reader" is no small part of the mix. I was an English major. I've been in half a dozen book clubs. I like to pick apart the books I read. I like to shred them to pieces and then put them back together. Know what I hate about Y: The Last Man? It's pretty much perfect.
Now, it's Saga. Saga is the comic that everyone I know who "isn't into comics" reads. It's a space opera. It's a family drama. It's a scathing critique of war and its effects on people, culture, and the environment. And it's really fucking weird. But not. Because, like most science fiction authors do, Vaughan uses his far out setting and characters to explore down-to-earth themes: a couple growing apart, a man working in a dead-end job, a woman who uses drugs to take the edge off. The only problem with Saga? Sometimes, Vaughan takes time off from Saga to work on other projects I love, as he did in the summer of 2013, when he produced the television show Under the Dome, based on the Stephen King novel of the same name.
So, it's Mr. Vaughan's fault that the opening segment of every episode of This Week in Ladies (a bi-weekly podcast I do with a friend) is dedicated to comics. It's his fault that I lead a comic book club at the library at which I work, one of the most fulfilling aspects of what is, frankly, a pretty rewarding job. It's all his fault that I'm here today, writing about comics.
____________________
Comics in your inbox? With our newsletter The Stack, you can receive a roundup of the best and brightest posts on Panels. Subscribe now!