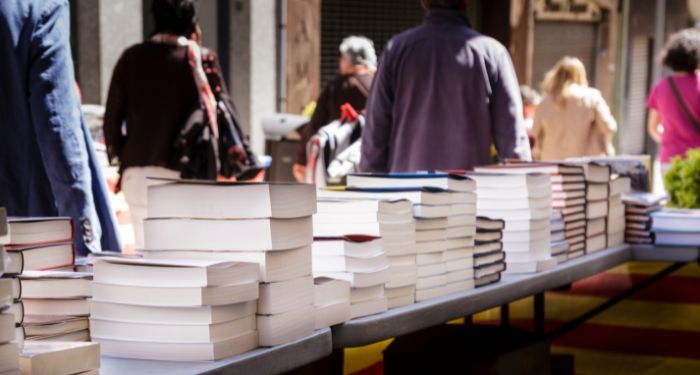 Events
10 Book Festivals Announced for 2023
It's never too early to think about what book festivals are in store for us next year! The last two years caused many book festivals to delay, cancel, or go virtual for everyone's health and safety, but we've seen a number of them go back to in-person festivities this summer and fall.
A few of the festivals you may have expected to see earlier in 2023 are just now having their day in the sun for this year, like Printer's Row Lit Fest in Chicago, which normally occurs in June every year but took place on September 10-11. A lot of our favorites are coming back in 2023, and have begun announcing their dates and author attendees already.
Here is a list of ten book festivals confirmed for 2023, broken down by general fiction, YA, and children's book festivals. Registration is either just opening or hasn't quite opened up yet and not all of the festivals have finalized their attendees list, but it's never too early to plan which ones you'd like to attend! Many of these festivals are free and open to the public, with a few exceptions where there are ticketed extra events/a single cost for the entire festival. A select few have not yet announced their fees.
There are a lot of great opportunities here to celebrate books, and a nice mixture of festivals occurring all over the U.S. offering both indoor and outdoor bookish activities. You'll also find festivals for literary fiction, science fiction, fantasy, romance, mystery, and YA. Something for everyone!
General Book Festivals
YA Book Festivals
Don't forget: YALLFEST is happening this November 11-12 in Charleston, SC!
Children's Book Festivals
---