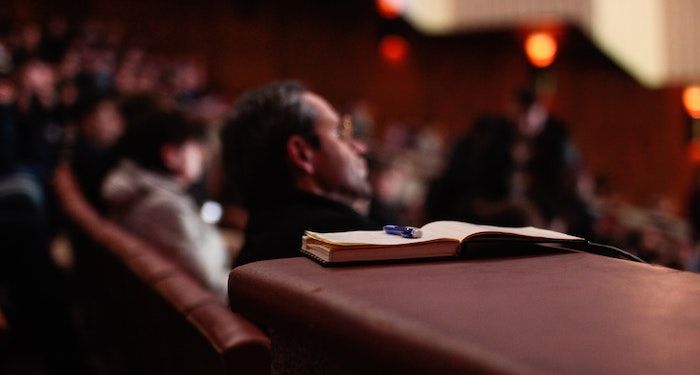 Lists
12 Highly Anticipated Book Festivals and Conventions in 2022
Book festivals are the ultimate book lover's experience. I used to work in digital products for an encyclopedia post–graduate school. With that experience came the great fortune of being able to attend a couple book festivals and conventions, namely the ALA conference and Book Expo. It was an amazing experience to attend events where everyone has a love and respect for books in all their brilliant forms. Much has happened since then — having kids and, of course, the pandemic — and it's became much harder to attend book festivals.
Due to the pandemic and various calls for more accessibility, more festivals are now offering virtual options. Some festivals either cancelled or went fully virtual in 2020 and 2021, and going into 2022, many will continue to offer virtual options or year-around virtual events. For a parent like myself, this is great news, and I am excited to add a few festivals and conferences to my wishlist.
If you're planning to attend one or many book festivals in 2022, below is a list for your consideration. Many of them have free newsletters, which I highly recommend signing up for to keep track of the latest news, especially early bird registrations. Add them to your itinerary, and be on the lookout for ticket sales or signups as they appear!
Big Book Festivals in 2022
By "big" I mean large in size, attendance, and notability. These are book festivals and conferences that many authors and book professionals attend and in which many readers dream of attending (me, for example). Most are named after the city in which they're held. If the below festivals are not near where you live, I recommend checking this list on Book Reporter. Usually, there's a book festival in almost every major city in the United States, so this is by no means an exhaustive list.
Subject- and Genre-Specific Book Festivals in 2022
The below book festivals have a specific message, genre, and/or mission in mind. Some are consistently held in the same location, while others move around year-to-year.
2022 Book Festivals for Writers and Book Professionals
Arguably, any and all book festivals are useful to writers and book professionals, but the below events are catered more specifically toward them. ALA targets librarians and book professionals. AWP has often been considered the big writer's conference of year. However, smaller conferences are popping up and growing in popularity, one of which I've included below.
Planning and Preparing for Your Book Festival Experience
Book Riot has written a few articles regarding book festivals, including preparing yourself for the overwhelming nature of these large events. Laura Marie's article What I Learned At My First Independent Book Festival is a great starting point for any first-time festival attendee.
As mentioned a few times above, many big festivals are offering virtual options in addition to in-person events in 2022, as well as virtual accessibility for year-around events. The rise of digital-only book festivals is important to note. The subject is covered extremely well in Alice Nuttall's 2021 Book Riot article.
Whatever your preferences, it is heartwarming to know that more and more book conferences/conventions/festivals are becoming accessible and available for those who seek them. There are independent book festivals and niche festivals in addition to the big ones. These are inspiring events where ideas, imagination, and culture intersect. Whatever your interests and goals, may you find the book festival you're looking for.