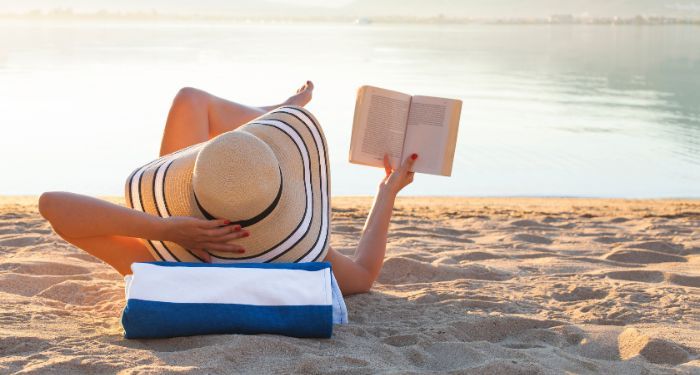 Fiction
40 of the Most Anticipated Beach Reads of 2023
This content contains affiliate links. When you buy through these links, we may earn an affiliate commission.
A beach read is more than strictly a book you read by the ocean. You don't even have to be near the shore to read one. It's less about the setting, strictly speaking, and more about the feeling. Beach reads are books that deeply engross you, leaving you hanging on to every word. They're the books that can define the summer in your memories, with characters and plot twists you still think about months or years later. This list brings together 40 of the best beach reads 2023 has to offer, organized by release date so you know when you'll be able to find them.
As you peruse through the books on this list, think about the type of stories you like to read on vacation or over a weekend. Do you prefer lighthearted and escapist reads, like romantic comedies and cozy mysteries? You'll find plenty of both. Or do you enjoy reads with serious, high-stakes moments — perhaps a thriller or a sci-fi adventure? You'll find those here, too. Whatever you're in the mood to read more of, you'll find a book to look forward to this summer.
Once you've found book recommendations to preorder or request at your local library, you'll want to check out Book Riot's New Releases Index as your definitive guide to upcoming reads. It's a curated list of book releases through the upcoming month that you can customize by date and genre preferences.
If you're planning a vacation this summer, check out the best travel books of 2023 for everything from trip advice books to memoirs to bring along with you.