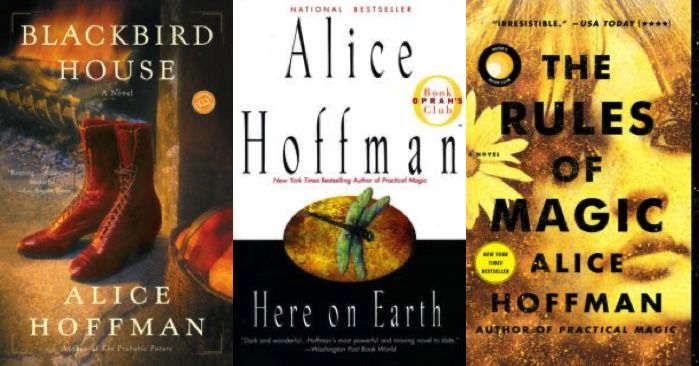 Fiction
Reading Pathways: Alice Hoffman Books
This content contains affiliate links. When you buy through these links, we may earn an affiliate commission.
Beginning in 1990 when I read Seventh Heaven, and for every year since, I anticipate the annual release of a new Alice Hoffman novel as I do birthdays and holidays. An Alice Hoffman novel employs ordinary people using extraordinary strategies when confronted with some of life's challenges (e.g. bringing a recently deceased and accidentally killed bad boyfriend back to life, one of the challenges in Practical Magic). As Hoffman develops her stories, the reader is attracted to the distinctive plots with her very flawed characters that compels the reader to turn the page and finish the story.
It is a constant in my life: I either put in a hold request at my local library or, if I know that Alice Hoffman will be coming to town at a bookstore near me, I buy the book and look forward to her autographing the title page.
Also, I am assured that Hoffman will always bring a tear to the eye somewhere in the book—not just at the end. And of course there are those subtle magical enchantments throughout some of Hoffman's books that makes for delightful reading. However, it is the wisdom Hoffman's characters reveal to the reader, on the sorrows of loss and the regeneration of love, that also have me returning to a new Hoffman story.
Throughout this pandemic year, readers have been returning to stories that they have heard before to bring a semblance of temporary relief to the stresses of living with COVID-19. An Alice Hoffman story is an excellent tonic for our stressed hearts and minds.
But where to start with Alice Hoffman? She has written nearly 30 novels over three decades, and which one will best soothe a weary spirit?
To assist the reader, I have chosen seven Alice Hoffman novels to read this pandemic summer and into the fall. They are listed here alphabetically by title. But don't stop at the end of this list: Alice Hoffman has also written several young adult titles as well as more adult novels.