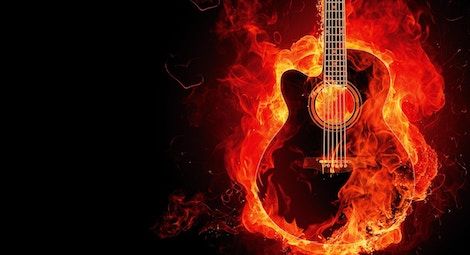 Horror
7 Indie Horror, Mystery, and Crime Novels for Music Lovers
This content contains affiliate links. When you buy through these links, we may earn an affiliate commission.
Nothing goes together quite as nicely as music and crime. Any bloody scene begs for a soundtrack. And while all books line up perfectly with some playlist, there are some a little more tailor-made than others. So if you prefer your literary murders with operatic accompaniment, here are 7 indie horror, mystery, and crime novels for the music lovers among us.
This Grady Hendrix horror novel from Quirk Books is the story of Kris Pulaski. Although a current manager of a Best Western, she served as former guitarist for the '90s band Dürt Würk. Kris discovers that lead singer Terry didn't just break up the promising band for a solo career. He sold all of their souls. Literally. What follows is a heavy metal power ballad of a road novel with equal parts horror and rock. Hendrix is an indie horror legend, and We Sold Our Souls is one of his best.
Although The Shantyman, the stories' unifying San Francisco music venue, is fictional, the horror is real enough. On the book's back cover, Crystal Lake Publishing warns us: "We all know the old cliché: Sex, drugs and rock and roll. Now, add demons, other dimensions, monsters, revenge, human sacrifice, and a dash of the truly inexplicable." Detailing the strange and wonderful history of The Shantyman, Welcome to the Show's musical references range from jazz club to rock club, with plenty in between. You'll especially want to check out offerings from Kelli Owen ("Open Mic Night"), Matt Serafini ("Beat On the Past"), and the closer from Mary SanGiovanni ("We Sang in Darkness").
From Henery Press, Alexia Gordon's mystery series, beginning with Murder in G Major, centers around African American classical musician Gethsemane Brown. Gethsemane, in addition to being an expert violinist, is Sherlock smart and funny as hell. The cozy mysteries satisfy lovers of BBC-style whodunits as well as classical music lovers. My personal favorite has been Killing in C Sharp, where Gethsemane has to fight off a vengeful ghost. Did I mention there are supernatural elements? Yeah. These books have a lot to offer.
Beginning with Written in Dead Wax, Andrew Cartmel's series from Titan books follows a record collector with knack for tracking down rare vinyl. Luckily for the readers, he also has a way of stumbling into some fast-paced murder mysteries. Cartmel brings his experience writing for Midsomer Murders to the page, and it shows. The music is spilling off the page along with the blood and the coffee. There are cats. So many reasons to pick up this series. My favorite: The Run-Out Groove.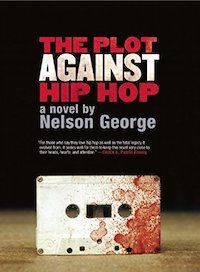 From Akashic Books, hip hop expert Nelson George presents his parallel history of hip hop within a gritty AF Noir York City. Along the way he name drops Kanye and Jay-Z and Russell Simmons and others. The story is one of D Hunter's search for the person who stabbed a well-respected music critic. Like good hip hop, there is social commentary and a blurring of the lines between great storytelling and all-to-real happenings. The Plot Against Hip Hop reads almost like Thomas Pynchon's Inherent Vice, but in the world of rap music. Brilliant prose, vast conspiracy, (at times) borderline trippy narrative. If you love crime fiction and you love hip hop, this book is a must read.
Edited by David James Keaton, this Down & Out Books anthology lives at the intersection of rock music and crime fiction. It features some of the heaviest hitters in the game: Reed Farrel Coleman, Gabino Iglesias, Cate Holahan, Alison Gaylin, and J. David Osborne. On the dirty, drunken streets of this book, there is all the gender-bending, rule-breaking, hard-rocking poetic pain that was Lou Reed. For me, Cate Holahan's "Pale Blue Eyes" takes what I can only assume would be, in this case, a grimy booze-soaked blue ribbon dotted with blood.
Leza Cantoral, expert anthology editor (who also did the fantastic Walk Hand In Hand Into Extinction: Stories Inspired By True Detective), curated this collection from Clash Books. Although these stories are not all exclusively crime fiction, there is more than enough to be found. Although there are some male writers involved (Gabino Iglesias shows up again), this anthology is all about female empowerment. Laura Diaz de Arce, Ashley Inguanta, Tiffany Scandal, and Monique Quintana all bring A game to this haunting volume of raw emotion.