Inbox/Outbox: December 22, 2017
I have to admit, December has been a pretty dismal reading month for me. I've spent a lot of time scrolling through Facebook and watching bad television, letting my piles and piles of unread books languish alone.
But! This weekend is Christmas and I have a few days off from work with big plans to READ ALL THE THINGS. My family is pretty low-key about the holidays, so I'll mostly be cuddled up on the couch with a book when I'm not eating food, playing board games, or opening presents.
Inbox (Books Acquired)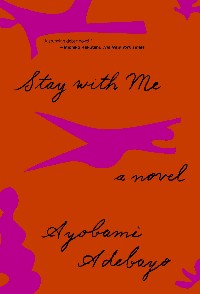 Stay With Me by Ayobami Adebayo
This book ended up coming home from the library with me rather randomly. I saw that was chosen as the first read for ALA's Book Club Central and thought that it sounded interesting. The book tells the story of Yejide and Akin, two young Nigerians who have been married since they met as college students. Despite cultural expectations, they both agree that polygamy is not for them…until Yejide can't conceive and Akin brings home a second wife. When I saw the book sitting on the new fiction shelf at a branch of my local library system I had to bring it home.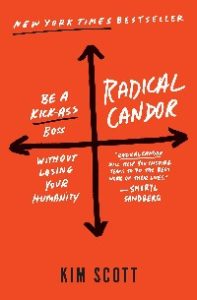 Radical Candor by Kim Scott
I believe this book got on my radar after Jeff mentioned it in a recent episode of the Book Riot Podcast, I think the holiday recommendations episode? My brain is fuzzy on this one, but I know that I am excited about the topic—a look at how to be a better boss and a better colleague by learning to care personally and challenge directly. I just started a new job, and I think some of the topics of this book will be helpful.
Outbox (Books Finished)
This Book is Overdue! by Marilyn Johnson
December has been an incredibly slow reading month for me…I've only finished one book! But, at least it was a book I enjoyed. My new job is working in communications for a county library system, and so I've been reading up on libraries as much as I can. This Book is Overdue! looks at the ways technology is changing librarianship and challenging some of the assumptions we have about what libraries should be. It was published in 2010, so in places it feels a little dated, but I enjoyed it nonetheless.
In the Queue (What I'm Reading Next)
Picking the books I am going to pack for a holiday trip is always weirdly stressful for me. In order to slim down my choices, I usually pick some artificial parameters to work within. This year, I decided to make myself focus on books I've gotten through my Book of the Month subscription.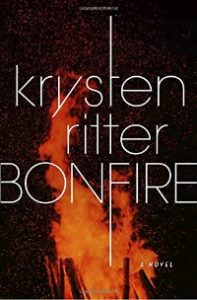 Bonfire by Krysten Ritter
I am all in for a "tightly wound suspense novel about a woman forced to confront her past in the wake of small-town corruption." A Chicago environmental lawyer is forced to return to her hometown to investigate the plastics company at the center of the town's survival. As she digs deeper, she finds many of the town's disturbing secrets.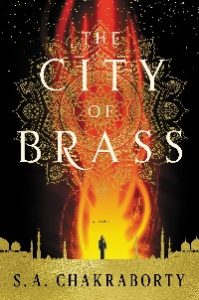 The City of Brass by S.A. Chakraborty
I love a chunky fantasy novel, and this one has been getting rave reviews. Set in eighteenth-century Cairo, the book follows Nahri, a con woman who doesn't believe in magic. But when she accidentally summons a djinn warrior, she has to reconsider her opinions and set out on a quest to understand this magical world with consequences for the society she lives in now.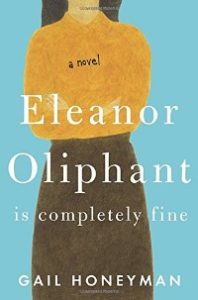 Eleanor Oliphant is Completely Fine by Gail Honeyman
I also love books that center around a difficult narrator, who you can't always rely on to be seeing their life in a way that is entirely accurate. That seems to describe Eleanor Oliphant perfectly. She struggles in social situations and doesn't always know what to say. She hates when her carefully-planned life is disrupted. But then she meets some new friends who help set her on a path of healing. This book sounds like a lovely, sweet read for the holidays.
And that's all for me! Now I want to hear from your, fellow Rioters—what are you planning to read over what I hope will be a long, peaceful holiday weekend?
We have 10 copies of
A Gentleman in Moscow
by Amor Towles to give away to Book Riot readers!
Go here to enter for a chance to win
, or just click the image below. Good luck!