Inbox/Outbox: October 20, 2017
Not gonna lie, 2017 has been a sloooooow year for me reading-wise. Only this month have I finally reached double-digits in my tally of books read this year (I'd be so screwed if I was trying to read 100 books a year here) and gotten back in my stride. Now I'm on a mission to tackle the books that have been sitting on my shelves neglected for months (or years, in some — all right, many — cases). Well, sorta… I'm about to leave the country for an extended visit with family, so I'm also in the process of stocking up on ebooks for some "light" (haha get it?) reading while I'm gone.
Inbox (books acquired)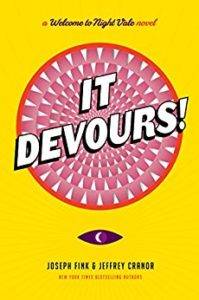 It Devours!: A Welcome to Night Vale Novel by Joseph Fink and Jeffrey Cranor
I preordered this book months ago and it was finally released this week! I love the podcast and the creepy, yet hilarious and charming, world it takes place in. Needless to say, I'm excited to visit Night Vale again through this new story.
Are You Sleeping by Kathleen Barber

As a self-proclaimed podcast aficionado and a fan of true crime, this thriller about a podcast that reopens a murder investigation and its effects on the victim's family sounds right up my alley.
The Luminaries by Eleanor Catton
So sometimes I make impulse buys on Amazon ebook sales (damn 1-click buying!) without knowing what I'm getting. All I know so far is that it won the Booker Prize and it's hella long. Great for my upcoming long flight!
Outbox (books finished)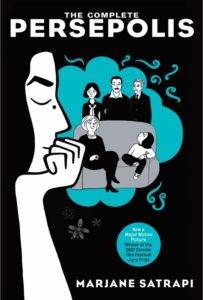 Persepolis by Marjane Satrapi
Only in recent years have my eyes been opened to the wide world of comics and the fact that it's not all about superheroes. This is a prime example. Satrapi's graphic memoir is unique and moving, with art that almost brought me to tears.
How to Be a Muslim by Haroon Moghul

I'm extremely non-religious, and honestly didn't think a book about religion could be so down-to-earth and easy to read, but Moghul's memoir about struggling with his identity as a Muslim and an American was just that.
The Grownup by Gillian Flynn
Gillian Flynn does it again! I sped through this while my car was getting serviced, got freaked out right there in the waiting area, and proceeded to scroll through social media trying to forget about creepy children for the rest of the wait.
In the queue (what I'm reading next)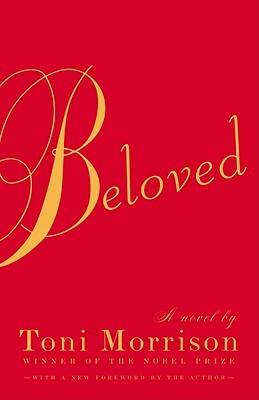 Beloved by Toni Morrison
I can hardly believe it myself, but this is going to be my first ever (!!!) experience with Toni Morrison. I remember my high school English teacher raving about this book, and I'm finally ready to jump in. Better late than never, right?
IQ by Joe Ide
I've seen a lot of praise going around about this book, especially among the BR peeps, so I'm really excited to check it out.
How was your reading week? Let us know in the comments!