Inbox/Outbox: June 30, 2017
I'm tackling a subscription box challenge this year, in which I read only books I receive via subscription boxes. As a result, I have very little control over the books I read. The good news is that I've read some really good books this year, many of which would never have been on my radar without this challenge. The bad news is that this is an expensive challenge and I can't eat books for dinner.
So let's get after it – these are the books I've acquired and finished, almost none of which I've chosen myself.
Inbox (Books Acquired)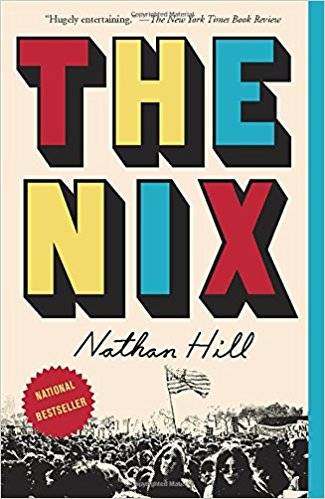 The Nix by Nathan Hill.
Just the Right Book! sent this to me, which I was stoked about because I've heard many a' rumblin' that it's a great book. According to the Amazon blurb, it's a "mother-son psychodrama with ghosts and politics, but it's also a tragicomedy about anger and sanctimony in America." Sign me up! Or, you know, don't, because I already have the book.
Black Moses by Alain Mabanckou
Call Number, a library-inspired sub that focuses on contemporary Black literature (and one of the best subscription boxes out there as far as I'm concerned) sent me Black Moses by Alain Mabanckou. Their boxes actually go out at the beginning of the month but I just got around to unboxing and reviewing so it hit my TBR this week. Not only was this book long-listed for the Man Booker International Prize, it's been described as "Oliver Twist set in 1970s Africa," which hits a bunch of buttons for me so I'm pretty excited about it.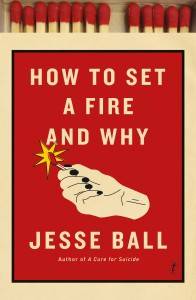 How to Set a Fire and Why by Jesse Ball
I got this one from Brilliant Books but :sad face: I read an advanced reader's copy of it last year. Not to worry! The kind people at BB are sending me a replacement book and pre-paid postage to send How to Set a Fire and Why back. The book was about our fearless (not really) heroine (hardly) Lucia, who has had a lot to deal with in her life. Her father is dead, her mom has serious mental health issues that have landed her in a long-term care facility, and Lucia's living in a garage with her Great Aunt. Lucia aches for acceptance and love, as do most teenagers. Her obsession with fire puts her in good company and before we know it, she's making new friends, a possible love interest, and some really poor decisions.
Outbox (Books Finished)
It's Not Like It's a Secret by Misa Sugiura
This book came from My Lit Box, a box that sends out a book by an author of color every month. Did I want to love this book? Well, yeah, I sure did! A YA book about a g/g interracial couple? Sounds interesting to me and I'm heartened to see more representation of both demographics than there was when I was a teenager. There were things I liked about this book, and many things that made me cringe. To be fair, I have really loved some YA books this year but I find that more often than not, they just don't tickle my tickle bone. This is a book that gets two out of five stars if we're discussing my personal taste, but four out of five stars if we're discussing how well it accomplished what it set out to. Basically, for a person who's into YA and appreciates the subject matter, I imagine it would be a hit.
The Farm in the Green Mountains by Alice Herdan-Zuckmayer and translated by Ida H. Washington
This was the May selection for the NYRB Classics Book Club and boy howdy did I love it. This non-fiction account follows a woman and her family who were displaced from Germany during WWII. They end up on a farm in Vermont, being farmer people and getting into hilarious predicaments. Both Alice and her husband were intellectuals (he was an author of plays and novels, she was an actress and a student in medical school before leaving Germany) and had zero experience with farming. They had tons of trials and many tribulations, but they kept good humor about it and basically just read like a billion pamphlets from the USDA to learn about things.
My favorite thing about this zany couple and their badass daughters was that when they bought animals they had to transport them in their station wagon. There is one particular passage in which they buy a half dozen goats and then just throw them in the backseat and drive 45 miles home. The daughters' jobs are to basically keep attacking the goats every time said goats put their legs on the shoulders of their mom, who's driving the station wagon.
In the Queue
Hunger by Roxanne Gay
Have I already used up my one allotted "boy howdy" in this post? Yeah? Well, too bad – this book is ruining my brain in the best possible way. I've been reading it for over a month but it's such an emotional experience for me that it must be read a few pages at a time.
The Golden House by Salman Rushdie
You may have noticed that this and the book above it aren't associated with a subscription box. "What gives!" you are probably yelling at me. Dang, settle down! It's true that I only read physical books that come in subscription boxes. It's also true that my partner goes to sleep devilishly early sometimes (that's a shitty phrase to use because I'd imagine the devil stays up late, no?) and I read in bed next time to him, which necessitates using my Kindle. So! These books I get to pick. I was just approved for an eGalley for the latest Rushdie, which I believe is coming out in September, and I'm tentatively excited about seeing how it'll all turn out.