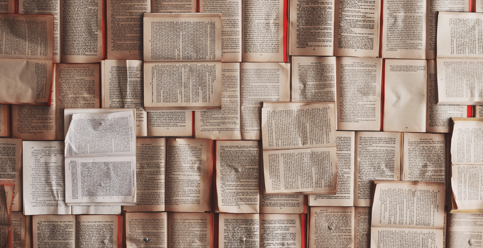 Inbox/Outbox: May 26, 2017
My to-read shelf is reaching impossible, cliff-like levels, and what with saving all my money for a two-week UK whirlwind this August, I've made a painful decision: No more book-buying.
Luckily for myself, I planned ahead. Two of my most anticipated reads of the year are floating, pre-ordered, into my hands later in June, and one is arriving in review copy any day now. I have a small stack of review copies on my desk, and my cliffs of to-read books are full of treasures. Here's what I am up to during the first week of my ban.
Inbox (Books Acquired)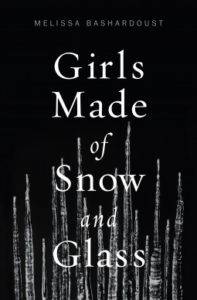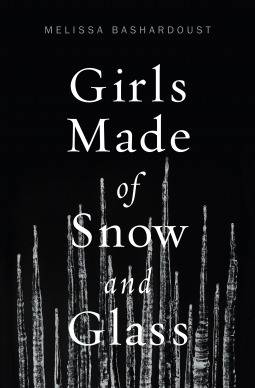 Girls Made of Snow and Glass by Melissa Bashardoust. Some of my favorite fairytale retellings are of Snow White, a Disney adaptation I found disappointing compared to the dark, sinister fantasy of the original tale. This is a queer, feminist retelling of Snow White coming out in September, and I'm excited to dig in.
The New York Times: Footsteps: From Ferrante's Naples to Hammett's San Francisco, Literary Pilgrimages Around the World. I'm obsessed with the NYT travel section. I'm also obsessed with literary tourism (my UK trip is Harry Potter themed, but I'm also looking forward to see Virginia Woolf's London home, exploring Neil Gaiman's London Underground, and making a long stop at the British Library). I'm excited to add this volume to my travel bookshelf!
Outbox (Books Finished)
The Fact of a Body: A Murder and a Memoir by Alexandra Marzano-Lesnevich. I technically finished this book more than a week ago, but I can't stop thinking about it. Marzano-Lesnevich twists her own story, struggles, and moral questions together with the story of murderer and pedophile Ricky Langley. It's a meditation on the failures and repression of memories; on the dangers of silence; on the ways we tell stories and the consequences of our choices when we do; and how powerful our instincts for self-preservation can be.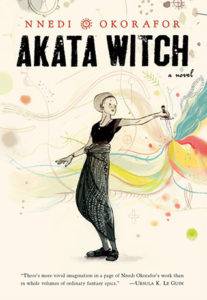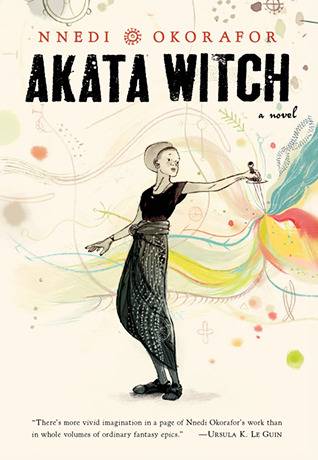 Akata Witch by Nnedi Okorafor. Okorafor is the one of the best authors in science fiction and fantasy right now. I've knocked out her Binti series and Who Fears Death in the past few months, and was excited to try out her YA. Okorafor is a master at worldbuilding. Like Neil Gaiman, you can sense when you're entering an Okorafor world—it has its own distinct, dense feeling of magic and myth that comes from the way Okorafor sees the world: pulsing, sparking with possibilities of magic.
There Should be Flowers by Joshua Jennifer Espinoza. A month ago, inspired by the book subscription boxes that neither of us could quite afford, my friend and I started what we call the #bookfrenbox (yes, that's how we spell it). Each month we send each other a book based on a theme. For April, the theme was poetry. I sent her salt. by Nayyirah Waheed, and she sent me this incredible book of searing poetry about self-preservation and the struggle of being a trans woman today.
In the Queue (What I'm Reading Next)
Invisible Man by Ralph Ellison. This is one of the classics that I haven't read that I know it's long past time I do. It's one of the novels that has helped to change shape American literature. Ralph Ellison tells the tale of a man journeying from the Deep South to Harlem, whose color renders him invisible.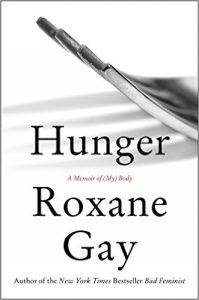 Hunger: A Memoir of (My) Body by Roxane Gay. I've been looking forward to this one for a long time. I love Roxane Gay's writing: it's straightforward, brutal, and honest. I've seen her talk a couple of times now, and I have tremendous respect for her as a person and as a writer. She's talked at those events about fatness, and about how long it took her to write this difficult memoir. My friends who have e-galleys have been raving for weeks, and I've been eagerly checking my mailbox every day for my review copy.
What are you reading this week? Are you on a self-enforced book-buying ban? Tell me all about it in the comments!