Inbox/Outbox, April 28th, 2017
I've been travelling a lot, and I mean a lot, in the last few weeks, so my reading has been a little all over the place and up in the air (pun intended; much of it has taken place on planes). My book buying game has remained strong and healthy, though. Some might call it unhealthy, in fact, but they'd be wrong.
Inbox (Books Acquired)
When I got back to DC from Belgium last weekend, I had three books waiting for me, two of which were total surprises.
Salt Houses by Hala Alyan
"When Salma peers into her daughter's coffee cup, she knows instantly she must lie." What a great first line! It draws you in straight away, doesn't it? What Salma sees in the coffee dregs is an unsettled future for her about-to-be-married daughter, and her family is indeed uprooted time and again, first during the Six Day War of 1967 and then during the Iraq War of 1990. This promises to be a heartbreaking and important novel.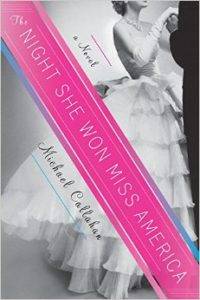 The Night She Won Miss America, by Michael Callahan
I love early Cold War-era novels, and this one, in which Betty Jane Welch Delaware is crowned Miss America and then vanishes the same night, sounds right up my street. She doesn't disappear alone, but rather with the "dashing but mercurial" Griffin McAllister, with whom she is in love. A group of people go in search of her, including a young reporter who has fallen for Betty Jane. Sounds like the perfect summer read — now all I need is a plane ticket to a Californian beach.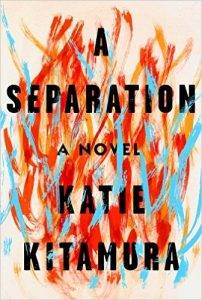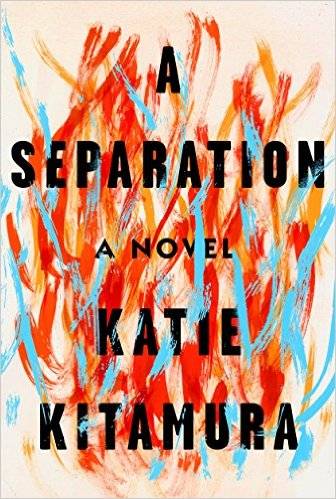 A Separation, by Katie Kitamura
Ever since I read Jenny Offill's brilliant Dept of Speculation I've been looking for the next great book about a failing or difficult marriage. I've heard a lot about this short novel, and I can't wait to dig in to this book about a young woman who goes in search of her vanished estranged husband. According to the Goodreads blurb, "A story of intimacy and infidelity, A Separation is about the gulf that divides us from the lives of others and the narratives we create for ourselves." Yes, please.
The Light We Lost by Jill Santopolo
Inspired this morning by this list of great books coming out in May, I requested (begged for, really) and was immediately granted an advance review copy of The Light We Lost by Jill Santopolo. Apparently it's Me Before You meets One Day, and while I haven't read the former, the latter is one of my all-time favourites. The Light We Lost is a long-term will-they-won't-they, which is one of my kryptonites, and features characters who meet at university, which is another. It sounds as if it's romantic and heartbreaking and basically written for me.
Outbox (Books Finished):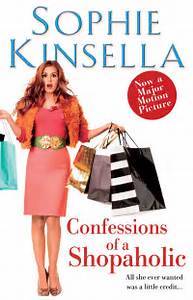 Confessions of a Shopaholic by Sophie Kinsella
I needed an easy read for my travel and post-travel jetlagged brain, and this was the perfect thing. I cringed and panicked alongside Becky Bloomwood as she cured her financial stress by digging further into her overdraft to go shopping and as she hid her bills and bank letters and dodged calls from the bank; I spent my twenties doing all of those things, so it was a little uncomfortable to be reminded of that aspect of my past, but it's far enough behind me now that I can laugh at myself — and at her.
In the Queue (What I'm Reading Next):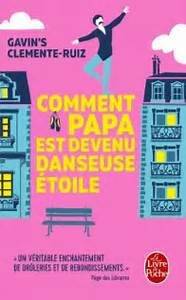 I was in Belgium last week, which is one of my homes, and I spent a happy hour wandering around a little bookshop there. In the end, I plumped for three novels, all of them around 215 pages long, and all of them quirky and lovely sounding. In Comment Papa est devenu danseuse étoile, an unemployed dad starts ballet classes out of nowhere — I'm half way through this one, and enjoying it a lot. Les vieilles is about a community of old ladies who go about their lives playing Scrabble, going to the hairdresser's, and trying to understand new technology. And Eh bien! Dansons maintenant seems to at the Venn diagram intersection of the two, about a couple who find love together in their golden years. I plan to read all of those soon, as well as these:
The Futures by Anna Pitoniak
I've been looking forward to reading this book for months. Julia and Evan meet and fall in love at Yale, and then move to New York City, bright eyed and full of hope. It's 2008; Evan is increasingly involved in secretive and dodgy dealings at work, while Julia, feeling emotionally isolated from him, "reconnects with someone from her past". I think I'm going to love this.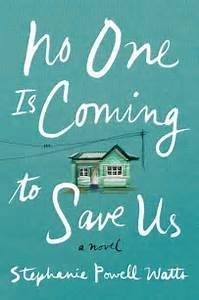 No One is Coming to Save Us by Stephanie Powell Watts
As well as my pile of books, I also had a pile of magazines waiting for me back in DC — one of which was O. I flicked straight to the books section as I always do, and this Southern-set retelling of The Great Gatsby was one of the picks — I've had the ARC on my ereader for a while, and this was a nudge to get going with it.
So, come and tell us: what have you been buying, borrowing, and reading lately?