Inbox/Outbox: December 18, 2015
Stepping in for Rebecca this week, as the holidays continue to ramp up! The weather hasn't been quite so frightful this December, and my shelves are looking pretty shiny next to the Christmas tree with these new additions.
Inbox (Books Acquired)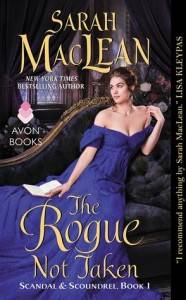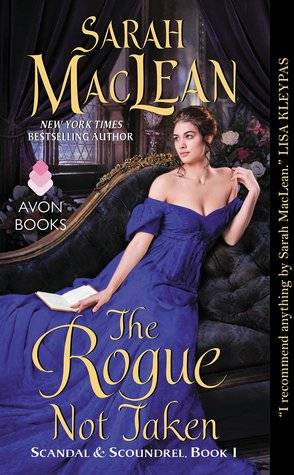 The Rogue Not Taken by Sarah MacLean – Here's where I admit I've never read a Sarah MacLean book before. I know, I know! But I'll hopefully have time to dive into the Scandal and Scoundrel series over the holiday break, and work my way back through her other books soon.
The Way I Used to Be by Amber Smith (Margaret K. McElderry Books, March 22) – I was surprised I hadn't heard more about this novel as it's being touted as the next Speak. the subject matter–sexual assault and rape culture–isn't going to be easy to read of course, but I'm looking forward to seeing how this book adds to an important and ongoing discussion.
Outbox (Books Finished)
Just Visiting by Dahlia Adler – I'm always on the lookout for stories about female friendships, and this title came up consistently over the last year. I really enjoyed the portrayal of that strange in-between time going from high school to college, and the way the girls grew over the course of the book.
In the Queue (Books I'm Reading Next)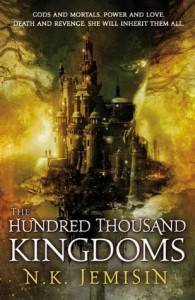 The Hundred Thousand Kingdoms by N.K. Jemisin – I wouldn't have heard about this book if not for a younger family friend who was looking for it back in the summer. Since then, I've seen lots of love for N.K. Jemisin's work, so this is definitely a novel I'm excited to start.
Kill the Boy Band by Goldy Moldavsky (Point, February 23) – I've loved boy bands since I was a teenager, and while the bands themselves have changed over the years, my love remains. Goldy Moldavsky's book had me laughing and crying within the first 15 pages, and I'm going to try to get through the entire thing without stopping to tell every person I know about how it captures my own fangirl experience.
We have 5 copies of
My Sister, the Serial Killer
by Oyinkan Braithwaite to give away to Book Riot readers!
Go here
to enter for a chance to win, or just click the image below. Good luck!