Inbox/Outbox: September 4, 2015
Are the dog days over yet? I'm deep in a late-summer ennui-induced Netflix marathon of Halt and Catch Fire this week, but the reading time I've carved out has been so very good. Let's do the highlights!
Inbox (Books Acquired)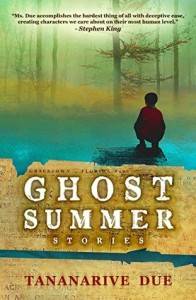 Ghost Summer: Stories by Tanarive Due – The summer heat refuses to give up here in the south, so I'm looking for chills wherever I can find them. Countless friends have recommended Due's work, and this, her debut collection of scary short stories, seems a perfect place to start.
Thirteen Ways of Looking: Fiction by Colum McCann (Random House, October 13)– I was WAY late to the Colum McCann party and only read my first of his novels earlier this summer (Dancer, and it was awesome, and you should check out this gorgeous tenth anniversary edition). I'm making up for lost time now with this collection, which presents a novella and three short stories, all about people at turning points in their lives.
Outbox (Books Finished)
Sorcerer to the Crown by Zen Cho– Do you like magic and scheming and Victorian manners and dragons and stories with diverse casts and feminist values? This book is ALL OF THE THINGS and a bag of chips. It was the best book I read in August, and it's destined for my Best of 2015 list, no question.
This Is Your Life, Harriet Chance! by Jonathan Evison (Algonquin, September 8)– Two years after her husband's death, 78-year-old Harriet Chance finds out he won tickets for an Alaskan cruise she never knew about, and they're expiring soon. So she goes! The trip goes sideways, and Harriet finds out that the tickets weren't the only secret her husband was keeping. Evison shows us snapshots of Harriet's life in chapters that are a This Is Your Life-inspired montage, and he throws in some peeks into other characters' lives (and afterlives, hint hint) that make this one of the smartest, funniest, and most creatively constructed stories I've read in a while.
In the Queue (What I'm Reading Next)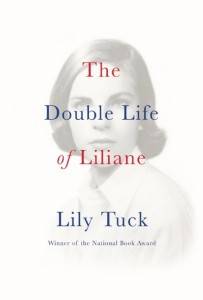 The Double Life of Liliane by Lily Tuck (Atlantic Monthly Press, September 15) – It's a small wonder I've been able to hold off on reading this since I picked it up at BEA. I just adore Lily Tuck and can't wait to snuggle up with this one this weekend.
That does it for me, friends. What are you into this week?