Inbox/Outbox: June 12, 2015
Summer reading means pure pleasure reading for me. Give me some fantasy, some thrilling horror, and a whole lot of romance and I am content.
Inbox (Books Acquired)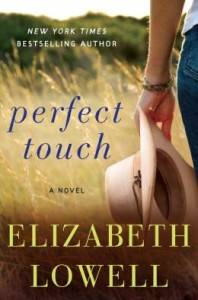 Perfect Touch by Elizabeth Lowell (July 28, William Morrow) – I'm not expecting any major surprises from this romantic murder mystery, and that's just fine with me. I grew up on Nancy Drews, I like to settle in poolside with a predictably happy and compact conclusion. Perfect Touch follows career-driven art dealer Sara Medina as she becomes entangled with the heir to Vermillion Sky, a working ranch in Wyoming. As she works to sell off his father's extensive art collection she fights a growing passion for Jay Vermillion that takes her far from her beloved San Francisco and embroils her in a double murder at the ranch. Love-resistant lovers might be my favorite romantic trope so I am super excited about this one.
Crimson Bound by Rosamund Hodge (Balzer + Bray) – I fell in love with Rosamund Hodge's magical writing with her debut, Cruel Beauty. Crimson Bound is even better. Loosely, and I mean looooosely, based on the story of Little Red Riding Hood (and its French roots), this tale follows Rachelle who strayed from the path with disastrous consequences when she was fifteen. Now bound to dark forest she has postponed her death sentence by serving the king, assuaged her guilt by vigilantly – obsessively even –  protecting her city, and hopes to make a martyr of herself by annihilating her dark master, The Devourer, before he can bring eternal darkness to the world. Rachelle is kick-ass yet flawed and that's how I prefer my women in fantasy.
Outbox (Books Finished)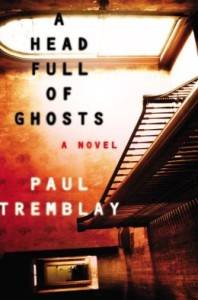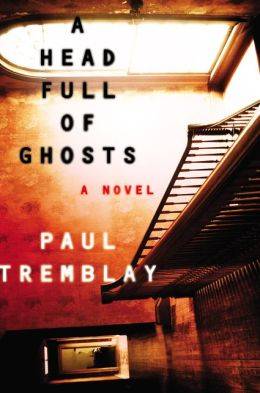 A Head Full of Ghosts by Paul Tremblay (William Morrow) – I'm not usually a huge horror movie or reality show fan, making this new novel from Paul Tremblay, based around the idea of classic exorcism films and a reality television show was surprisingly delightful. The Barrett's middle class existence is rabidly crumbling around them after Mr. Barrett loses his factory job due to a corporate buyout. When their eldest daughter's surly teenage attitude seems to be escalating into something more sinister, they take a calculated risk and agree to have her exorcism performed as part of a reality show. The results are more chilling and explosive than the pea soup scene in The Exorcist. The intense relationship between the Barrett sisters is worth the read alone.
In the Queue (What I'm Reading Next)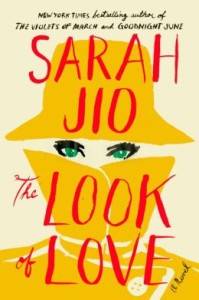 The Look of Love by Sarah Jio (Plume) – Sarah Jio is quickly becoming one of my sleeper favorites when it comes to authors. She has a knack for spinning engaging tales from pop culture references, this time with the classic Burt Bacharach/Hal David song. I'm so intrigued by the entire concept. Jane Williams is born with the magical ability to see true love. On her 29th birthday she, single and lonely, receives a mysterious card warning her that if she fails to identify the six types of love before the first full moon after her 30th birthday she will face dire consequences. Cue the delightful romantic mishmash.
How the French Invented Love: Nine Hundred Years of Passion and Romance by Marilyn Yalom (Harper Perennial) – I've been sitting on this one for about two years now and I am finally ready to sink my teeth into this in depth examination of the French obsession with all things d'amour via Yalom's dissection into French literature. Her examination of romantic themes and tropes in the literature itself is paired seamlessly with discussions regarding the authors' own romantic lives. Actually, I can't believe I waited almost two years to read a book about French love affairs as told through their literary heritage. Definitely will need a notebook close by to jot down all of my next must-reads from between these covers.
That wraps it up for me, friends. What are you into this week?
____________________
Book Riot Live is coming! Join us for a two-day event full of books, authors, and an all around good time. It's the convention for book lovers that we've always wanted to attend. So we are doing it ourselves.

As part of Season 2 of our podcast series Annotated, we are giving away 10 of the best books about books of 2017. Go
here to enter for a chance to win
, or just click the image below: