Inbox/Outbox: April 24, 2015
I'm in a reading sweet-spot right now, where everything I'm picking up is a great fit. Here are the highlights:
Inbox (Books Acquired)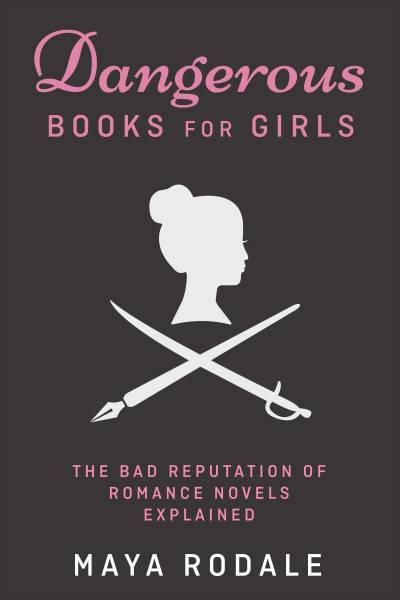 Dangerous Books for Girls: The Bad Reputation of Romance Novels Explained by Maya Rodale (May 6th)- This book from best-selling romance author Maya Rodale hits so many of my sweet spots: history, romance, sociology, and feminism, oh my! Romance novels are pooh-poohed for a lot of silly reasons (general snobbishness about mass market paperbacks, the covers, and of course, sexism- how dare women read books about what women want!) and this book promises to explore the historical reasons behind the genre's reputation, starting way back in the 19th century. I made grabby hands as soon as I heard this book was happening, and can't wait to start it.
How To Be Black by Baratunde R. Thurston- A mix of memoir and personal essays about race as told by a humorist? I'm all over this. Plus, Rioter Kim recommended it for anyone who loved Americanah, which I'm in the middle of (and loving) right now.
Outbox (Books Finished)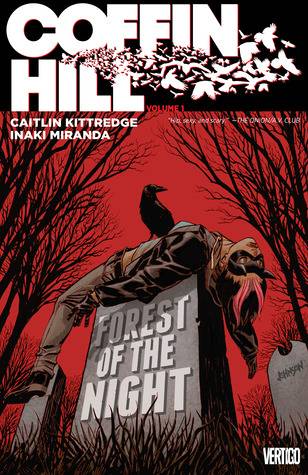 Coffin Hill, Vol 1: Forest of the Night by Caitlin Kittredge and Inaki Miranda (Illustrator)- This horror comic about a wealthy teenaged descendent of (real) New England witches who has a terrifying night in the forest and runs off to become a cop was a little disjointed, but tons of fun. After leaving the police force, Eve returns to her hometown to find that whatever she awoke in the woods that night is still out there, picking off young girls one by one, and Eve has to do something to stop it. Sixteen year old mall metal goth me would've been obsessed with this comic- 30-something Still Wears Pretty Much Only Black me liked it in a nostalgic-and-entertaining sort of way.

Citizen: An American Lyric by Claudia Rankine- I have some kinda feelings about the fact that this wasn't even a finalist for the Pulitzer Prize because I have not read a more searing, timely, or insightful book about American life maybe ever. And when I say searing, I mean it- this book will burn out all the chaff-like excuses and justifications and "yeah buts" mixed up in all our thoughts about race in the U.S., and what you're left with is nothin' but truth. And look I lost the thread of that Biblical wheat/chaff agricultural metaphor but just take my word for it and read it, Pulitzer committee be damned.
7: An Experimental Mutiny Against Excess by Jen Hatmaker- A stunt memoir (where the author/blogger Does A Thing For a Year and then writes about it, which is a genre I love, not throwing shade) from a hella-Christian perspective and no I'm not sorry about that hyphenation. Hatmaker, a wealthy pastor's wife climbing the Christian speaker career ladder, comes to realize that the American version of Christianity is more about "blessing the already blessed," praying to get even richer while thousands starve to death every day, and chasing the American dream than it is about actually doing stuff the Bible says to do like, ya know, feeding the poor and whatnot. She performs a seven-month spiritual experiment designed to jettison the trappings of American consumerism in the name of re-positioning the values of the American church, and as an American Christian who has been deeply thinking about what that label means and looks like, this book couldn't have been better timed to appear in my own life.
In the Queue (What I'm Reading Next)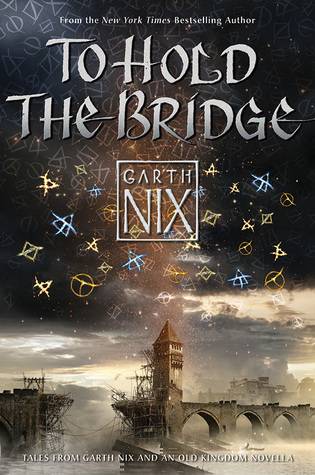 To Hold the Bridge by Garth Nix (June 15, Harper)- The Sabriel trilogy is my absolute favorite YA series and has been for a decade, so anything Nix puts out set in that universe is an auto-read for me. This collection of short stories is no exception.
Me, My Hair, and I: Twenty-Seven Women Untangle an Obsession, edited by Elizabeth Benedict (September 29th, Algonquin)- WHAT AN INTERESTING topic for an anthology! A woman's hair can have so many implications in her life, be they religious, cultural, familial, racial, sexual, or whatever, and there are some great authors here to talk about it. (Anne Lamott, Siri Hustvedt, Marita Golden, Jane Smiley!) My giant, curly, racially ambiguous hair affects my life in a lot of ways every day, so I think this collection will be right up my alley.
That's it for me! How was your week in reading?
____________________
Expand your literary horizons with New Books!, a weekly newsletter spotlighting 3-5 exciting new releases, hand-picked by our very own Liberty Hardy. Sign up now!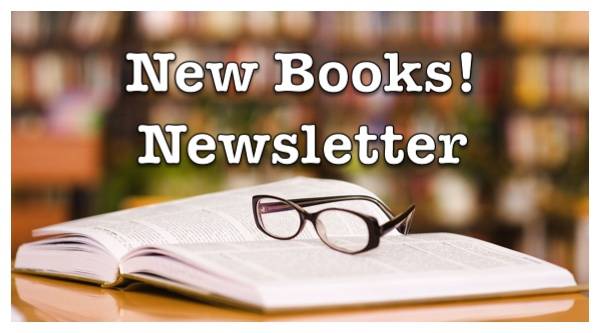 We're giving away five copies of Leslie Jamison's new essay collection
Make it Scream, Make it Burn
.
Click here to enter
, or click the image below!