Inbox/Outbox: February 6, 2015
You know what? I'm too into the books this week to write an intro paragraph. Let's get right to it.
Inbox (Books Acquired)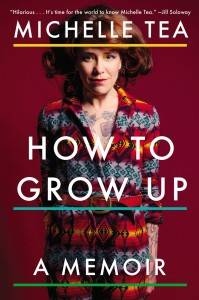 How to Grow Up: A Memoir by Michelle Tea – Having recently gotten comfortable with the fact that I'm in my early-30s and generally have my shit together, I've gained a new appreciation for other women's stories of getting (or trying to get) to the same point. This memoir in essays promises a candid look at a "stumbling journey," and aren't they all?
Hold Still: A Memoir with Photographs by Sally Mann (Little, Brown and Company, May 12) – A highly acclaimed and occasionally controversial photographer presents her family's history through narrative and images. I'm in this to win it.
Outbox (Books Finished)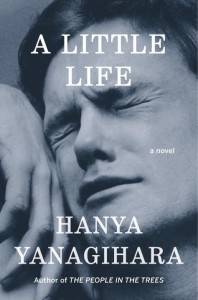 A Little Life by Hanya Yanagihara (Doubleday, March 10) – A big book in so many ways, this novel presents several decades of life shared by four men who meet in college and move to New York together afterward. The narrative moves deftly between their stories in a narrative that is gripping and beautifully written, and which at times is so emotionally demanding that I had to put it down every twenty pages or so. We spend the most time with one of the men, Jude, who suffered terrible abuses in childhood and has spent his life attempting to both recover from his past and avoid addressing it entirely. Yanagihara's insight into her characters' humanity is remarkable and singular. This book will break your heart into a million pieces and make you glad for it. I can't recommend it highly enough.
Single, Carefree, Mellow: Stories by Katherine Heiny – Don't start this collection of short stories at bedtime unless you are willing to lose some sleep. We've got a young woman going to meet her lover's wife at a seedy bar, another one thinking about cheating on her boyfriend while her dog is dying, another one still who is in love with her male roommate (whom she is allowing her family to believe is her boyfriend), and on and on. Heiny captures the funny, awful, awkward, touching moments of young women's lives in a voice that is fresh and honest and basically the opposite of the get-off-my-grass Millennial-haters who sometimes think they've got the market cornered on literary writing. I thought I'd dip in and out of it, and instead I devoured it whole. Great stuff here.
In the Queue (What I'm Reading Next)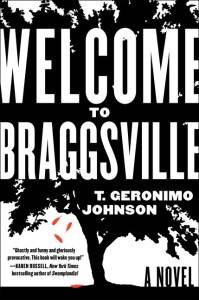 Welcome to Braggsville by T. Geronimo Johnson (William Morrow, February 17) – This showed up last week, and I can't resist it any longer! A group of students at UC Berkley stage a performance protest in response to a Civil War reenactment, and, I'm already sold. But it's got a Karen Russell blurb and jacket copy that calls it "Southern-fried comedy" to boot, and, well, I can just feel my bells getting ready to ring. Diving in this weekend.
That's my highlight reel, pals. What are you reading?
____________________
In the market for the most romantic shirt in the history of shirts? You can get it at the Book Riot Store! (Just in time for Valentine's!)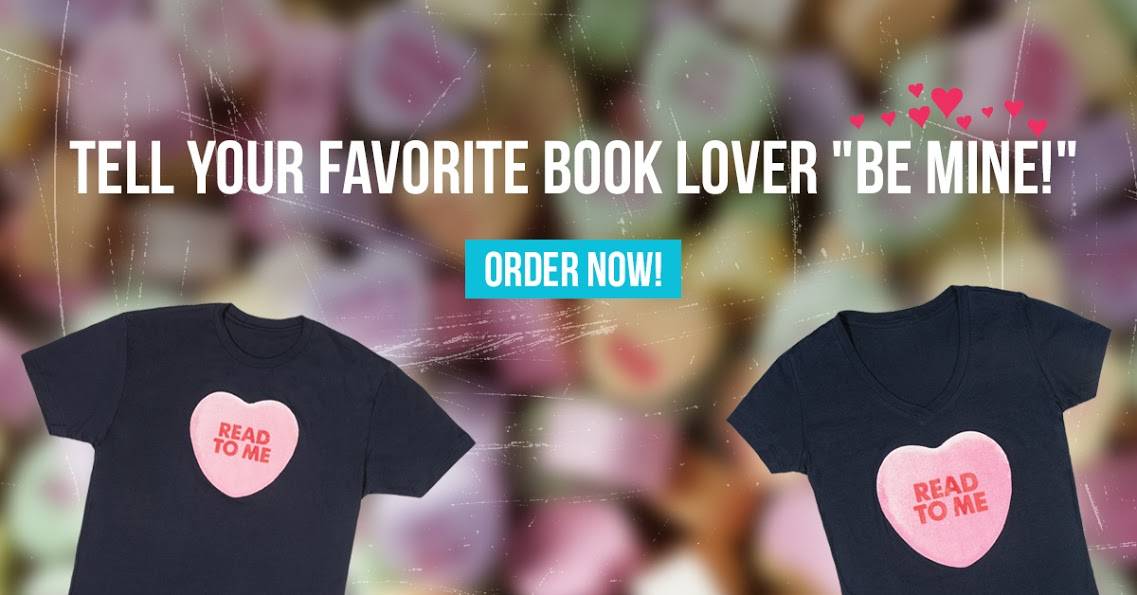 Do you like podcasts like
This American Life, RadioLab, or Planet Money
?
Annotated
is kinda like those, but for books. Go
here to find out more
, or click the image below: