Inbox/Outbox: November 7, 2014
Fall Back Weekend, which is the made-up holiday my husband and I celebrate the weekend that daylight saving time ends and we get to turn our clocks back and get an extra hour of sleep, was filled with laziness and reading time. I finished The West Wing *and* a couple books. What more could a girl want?
Inbox (Books Acquired)
Dead Lands by Benjamin Percy (Grand Central, April 2015) – Put on your exploring hats and chase your manifest destiny. This is a post-apocalyptic take on the Lewis and Clark story. I repeat. This is a post-apocalyptic take on the Lewis and Clark story. That's all I read of the jacket copy before I decided to read this book SO HARD. I mean, how could it not be awesome? I want to be surprised by the story, so I didn't read about what causes the apocalypse or, well, any of the other details. Come to me, Lewis and Clark. Let's do this.
Outbox (Books Finished)
Bird Box by Joshua Malerman – If you prefer your scary stories to be of the "this is terrifying because it feels like it could happen" variety rather than the "this is terrifying because there's a scary monster" variety, RUN do not walk to Bird Box. Out of the blue, people start going crazy and killing themselves because of something they see. The survivors take to staying indoors, covering all windows, and wearing blindfolds when they go outside in order to, you know, avoid seeing whatever these terrible things are and continue being survivors.
The main character is a young mother who has lived in the dark in one house with her two children for four years and has chosen today to leave and PADDLE DOWN A RIVER BLINDFOLDED toward what she hopes is a safer home. This book is bonkers scary and so believable, and I just loved it that the creatures, if they even really exist, stay off-screen. Our imaginations are beasts, and this is a heart-pounding read for a dark and stormy night.
In the Queue (What I'm Reading Next)
Get in Trouble by Kelly Link (Random House, February 2015) – This collection of short stories–Link's first in more than a decade and my first of hers ever–is a perfect marriage of absurdity and fantasy and realism and cutting observations, and it's so fucking good. I'm about half way through it, and when I finish, I'm going to buy Link's whole backlist with a quickness.
If you don't want to take my word for it, you can look at the galley, which is plastered front and back with blurbs from amazing people. Blurbs like, "Fiction that makes the world instead of merely mimicking it" (Audrey Niffenegger) and "Dark yet sparkling with her unique brand of fairy dust, wonderfully strange but still familiar and real" (Erin Morgenstern). Kelly Link's stories are all that and a bag of chips. They're the best thing since sliced bread. Pick your this-is-amazing analogy and insert it here because they all apply. Which is to say: put a red circle around February 10, 2015 and get ready.
That wraps it up for me, friends. What are your highlights lately?
____________________
Expand your literary horizons with New Books!, a weekly newsletter spotlighting 3-5 exciting new releases, hand-picked by our very own Liberty Hardy. Sign up now!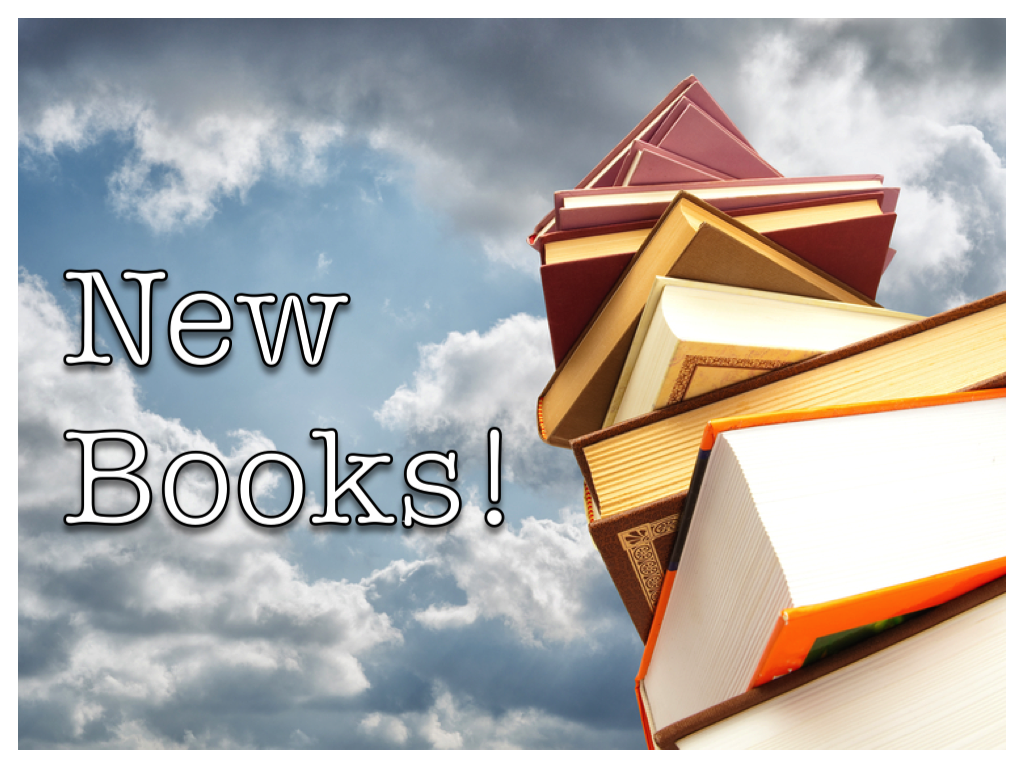 FREE BOOK ALERT!
Sign up for an Audible account
, and get
two
audiobooks free.