Inbox/Outbox: August 8, 2014
Inbox (Books Acquired)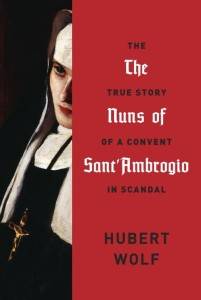 The Nuns of Sant'Ambrogio: The True Story of a Convent in Scandal – Hubert Wolf (January 13, 2015)
Poison. Murder. Lesbian rites. All taking place in a convent in the nineteenth century. How can I not be excited about this book?
The Underground Girls of Kabul: In Search of a Hidden Resistance in Afghanistan – Jenny Nordberg (September 16, 2014)
When a publicist I trust tells me that she loves a book, I sit up and take notice. When she tells me it's her favorite book of THE YEAR, I have to wipe away the drool. This book is by an investigative journalist, Jenny Nordberg, and she investigates the phenomenon of Afghan girls being dressed up as boys and treated as such by the world. It sounds fascinating and I'm really looking forward to it.
Antarctica: An Intimate Portrait of a Mysterious Continent – Gabrielle Walker (January 15, 2013)
I have a Little Free Library that I write about on Book Riot every once in awhile. It's a great way to get the piles of books that come in each week out of my house and into the wild. But now it's time for a confession: every once in awhile I grab a book one of my neighbors has donated. When I saw Antarctica by Gabrielle Walker in my library, I almost hurt myself running to grab it. I'm traveling to Antarctica later this year, so this book has been near the top of my reading list for awhile. I'm insanely excited to read it.
Outbox (Books Finished)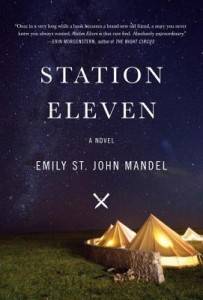 Station Eleven – Emily St. John Mandel (September 9, 2014)
This book, about a sickness that devastates the human race, is eerily prescient given the current state of affairs with Ebola. Mandel's written three books prior to this with a smaller press (all of which are excellent), but this is her big label debut and I'm SO EXCITED for her. Station Eleven had gotten a lot of early buzz, all of which it deserves because this book is just really great.
The Competition – Marcia Clark (July 8, 2014)
Another book with a ripped-from-the-headlines story is The Competition by Marcia Clark (yes, the former O.J. prosecutor), which is about a school shooting. I'll be honest: I started this book intending to read just 100 pages, and instead read the entire thing in one sitting. That's how good it is.
Bad Feminist: Essays – Roxane Gay (August 5, 2014)
What can I even say about this book? I loved Bad Feminist so much that it hurts. Gay really delves into what it means to be a woman from all angles. She highlights the flaws in her own humanism, and incredibly, she accepts herself for who she is. This book is cathartic and beautiful and just . . . I don't even know. Go out, buy it, and read it now. You can thank me later.
In the Queue (What I'm Reading Next)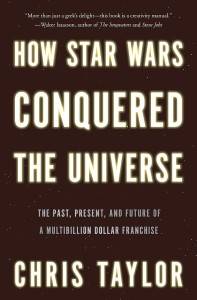 How Star Wars Conquered the Universe: The Past, Present, and Future of a Multibillion Dollar Franchise – Chris Taylor (September 30, 2014)
BECAUSE IT'S STAR WARS GUYS.
The Children Act – Ian McEwan (September 9, 2014)
I don't think I need a reason to read an Ian McEwan novel. I think I need a reason not to pick this book up right now instead of doing work. I don't even know what it's about and I don't care. Ian McEwan makes me happy.
____________________
Expand your literary horizons with New Books!, a weekly newsletter spotlighting 3-5 exciting new releases, hand-picked by our very own Liberty Hardy. Sign up now!
Want a calendar of upcoming book releases? An exclusive podcast and newsletter? Access to amazing giveaways?
Subscribe to Book Riot Insiders
!