Inbox/Outbox: May 2, 2014
Oh, it's been a good week in the Book Riot batcave. It's that time of the year when I'm reading mostly books that haven't come out yet, so I'm sorry that a lot of these aren't available yet, but I'm stoked to share them with you so you can start busting your TBR list for the back half of the year. I'd love to hear about what you've been reading lately in the comments!
Inbox (Books Acquired)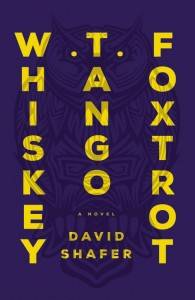 Whiskey Tango Foxtrot by David Shafer (Mulholland Books, August 5)–This book had me at "Three young adults grapple with the usual thirty-something problems." I'm a sucker for a dark comedy, and when it's one about technology and online freedom and spies, I can't resist. SPIES, y'all. Super excited to spend a weekend with David Shafer's debut real soon.
The Magician's Land by Lev Grossman (Viking, August 5)–Lev Grossman's Magicians trilogy is one of my favorite things–it's an love letter to fantasy stories wrapped up in a tale that's been pitched as Harry Potter-plus-Narnia-plus-sex-and-drugs so many times that I'm surprised the publisher hasn't just stopped collecting blurbs and started stamping it on every cover. This is the final book in the trilogy, and by all accounts (SO many of my bookish friends have read it already), it is awesome. If you need me, I'll be over here angsting about whether I should reread the first two or just jump right in.
Outbox (Books Finished)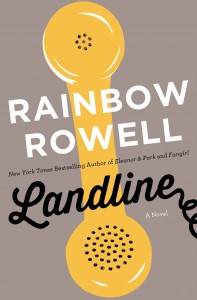 Landline by Rainbow Rowell (St. Martin's Press, July 8)–Speaking of thirty-something problems….this is a novel about a couple whose marriage is on the rocks thanks to the usual stresses of work and kids and the extra-stressful stress of the holidays. Georgie's husband Neal takes the kids to Iowa for Christmas, and she stays in L.A. to work on the script for the TV show she finally has a shot at. When Georgia picks up the landline phone at her parents' house to call Neal, he answers….but it's him from 15 years ago. There's a lot of great pop culture and a touch of unexplained magic to this novel that returns Rowell to her roots in adult fiction. It's light but not fluffy, so thoughtful, and a helluva lot of fun to read.
The Realm of Last Chances by Steve Yarbrough–Fellow Rioter Emily recommended this novel, also about a couple whose marriage is on the rocks (when you read a lot of literary fiction, you read a lot of stories about troubled marriages), way back, and she was right. It has rotating points of view, academic drama, affairs, a few hijinks, and sharp observations that are delivered so subtly, you don't realize you're cut until you notice you're bleeding.
In the Queue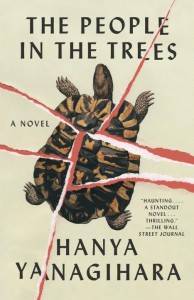 The People in the Trees by Hanya Yanigahara–One of the most acclaimed debuts of 2013, this one is finally in my hot little hands. A young doctor in 1950 goes on an expedition to a Micronesian island in search of a lost tribe. Anthropology! Tension! The clash of cultures! This one promises to ring a bunch of my bells.
The Duke and I by Julia Quinn–I fell head over heels for Julia Quinn when I read An Offer From a Gentleman earlier this year, and then I realized it was the THIRD book in the series. The Type-A part of my reading personality could not handle that, so I'm going back to the start now to read this one and work my way through the series in order.
That's a wrap for me, readers. How has your week in books been?
Come bag some bookish perks with
Book Riot Insiders!