Inbox/Outbox: July 26, 2013
I've spent the better part of the last month traveling, and while I'm pretty sure I will flip a biscuit if I have to watch one more person attempt to go through airport security without removing their shoes, I'm also really loving the extra reading time. You people who take advantage of in-flight WiFi are bananas in my book! Here's a look at my highlights. I'd love to hear about what you've been buying and reading in the comments!
Inbox (Books Acquired)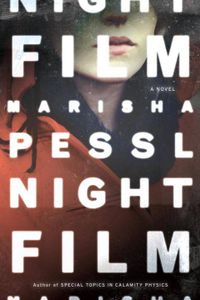 Night Film by Marisha Pessl (Random House, August 20)–Holy buzzalicious book, Batman! I've been hearing about this one for what feels like forever, and there's still almost a month before its publication. When the daughter of a reclusive cult horror film director is found dead, it's ruled a suicide, but an investigative journalist suspects foul play. His search for the truth takes him deep into the director/father's dark world, and the book features multi-media inserts in the form of movie stills, emails, and more. This looks creepy and delicious, and I can't wait to curl up with it for a long weekend read.
Rivers by Michael Farris Smith (Simon & Schuster, September 10)–"In the near future, a climate shift has caused massive damage to the Southeastern United States, eroding the coastline and forcing people from their homes. But one man has stayed behind."
This just might be the post-Katrina novel I've been waiting for. Rivers is Michael Farris Smith's debut novel, and it came across my desk because Farris' editor Sarah Knight is one of my favorites in the business. I'm a sucker for debut novels that tackle big stories, and I'm happy to have this one on my radar now.
Outbox (Books Finished)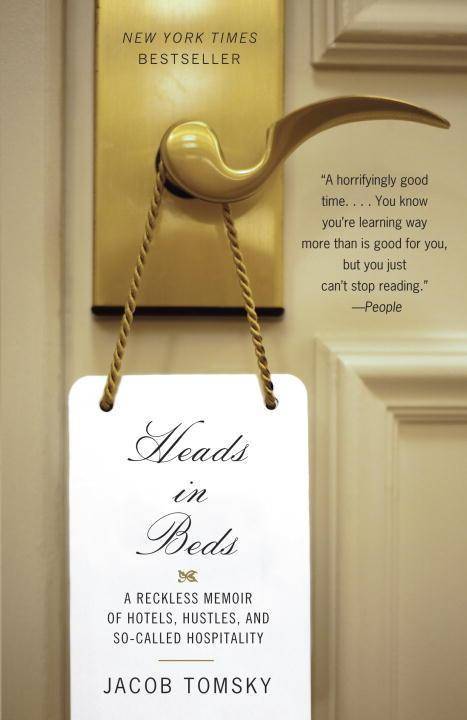 Heads in Beds by Jacob Tomsky–This memoir of a life spent working in hotels should be required reading for all travelers, frequent and otherwise. Tomsky recounts his early days as a valet driver at a swanky New Orleans hotel and his eventual rise to the front desk by way of a stint in housekeeping. Peppered throughout are stories from his best and worst days, helpful hints for getting what you want from a hotel without pissing anyone off (spoiler alert: you're gonna have to tip), and behind-the-scenes details that range from hilarious to horrifying. Heads in Beds is freshly out in paperback and would be the perfect addition to your next round of in-flight reading. I loved it.
You Are One of Them by Elliott Holt–You know how sometimes you hear SO MUCH about HOW FANTASTIC a book is that you just have to wait a while until the hype dies down? That's my story with this book, which I'm happy to report is just as terrific as the bookternet has been saying.
As 10-year-olds in 1980s' Washington DC, best friends Jenny Jones and Sarah Zuckerman write letters to Soviet premier Yuri Andropov asking for peace. Jenny's letter makes her famous; Sarah is left behind and filled with resentment and loneliness until Jenny dies in a plane crash a few years later. Ten years later, Sarah goes to Moscow trying to suss out the truth about Jenny's death, and shit gets crazy. We're talking the espionage, extortion, classified documents kind of crazy shit. And it's awesome! I read this in one sitting on a 3-hour flight last week and thrust it at my mom with the old, "You HAVE to read this" as I de-boarded. Good stuff, this.
In the Queue 

I'm so enjoying having a natural flow to my reading, just moving from one book to the next guided only by my interest and what looks good on the shelf, that I'm not planning ahead this week. What'll I read this weekend? It's anybody's guess!
What do you recommend?
That sums it up for me. How was your reading week, friends? Finish anything you're dying to chat about?
_________________________
Sign up for our newsletter to have the best of Book Riot delivered straight to your inbox every two weeks. No spam. We promise.
To keep up with Book Riot on a daily basis, follow us on Twitter, like us on Facebook, , and subscribe to the Book Riot podcast in iTunes or via RSS. So much bookish goodness–all day, every day.
We have 5 copies of 
the
Forbidden Hearts series
by Alisha Rai to give away to Book Riot readers!
Go here to enter for a chance to win
, or just click the image below. Good luck!