Inbox/Outbox: July 12, 2013
It's good to be back in the old Inbox/Outbox chair after a week off and a lot of travel reading time. I'm telling you, friends, I don't know what I did with myself before I discovered the joys of the Amtrak quiet car. Now if we could just get quiet airplanes, I'd be all set. Here's a look at my highlights. I'd love to hear about yours in the comments!
Inbox (Books Acquired)
I Wear the Black Hat by Chuck Klosterman–I'm a sucker for Klosterman's essays and cultural criticism. Is he a polymath? More of a diletante? Who cares? Dude draws connections between movies, music, books, sports, and all kinds of other stuff like no one else, and it makes him so much fun to read. Turns out, it also makes him an awesome speaker, as I learned during his event for WORD Bookstores' Jersey City kick-off earlier this week. Klosterman discussed this new book, all about villainy in art, culture, and real life (with examples ranging from an MLB player to Kanye West to Edward Snowden), and I was sold. I mean, it's a book all about what it means to be a baddie! Who can resisit?
When Beauty Tamed the Beast by Eloisa James–Fellow Rioter Jenn recommended Eloisa James' latest fairy tale-inspired romance novel Once Upon a Tower a few weeks ago, and I absolutely loved it. The main characters fall in love, get married, and then–in a move that defies longstanding tropes of the genre–discover that they're not so compatible in the bedroom. It was smart, funny, and terrifically written, and I had to have more. So I nabbed this one from Jenn's bookshelf during a visit last week, and I can't wait to dive in.
Outbox (Books Finished)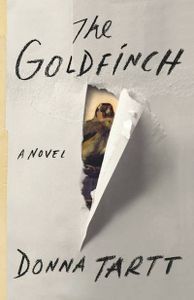 The Goldfinch by Donna Tartt (Little, Brown and Co, October 22)–It's been more than a decade since Donna Tartt's last novel, and OH BOY is this one worth the wait. 13-year-old Theo Decker is at the Met with his mother when a bomb goes off, killing her and resulting in an interaction that leaves Theo walking out with a small, priceless painting in his possession. Theo is as defined by the painting and his paranoia about being found out as he is by the loss of his mother, and their combined effects send him into drug use, depression, and the seedy but fascinating underworld of art and antiques. Readers who loved The Secret History (I haven't read her other novel The Little Friend) will recognize Tartt's expertly crafted characters, masterfully built suspense, and truly surprising reveals. There's not a word out of place in these nearly 800 pages. Block out a weekend for this one–once you start, you won't want to stop.
In the Queue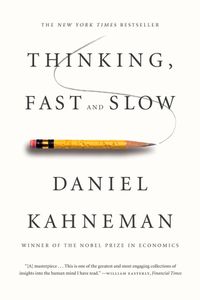 Thinking, Fast and Slow by Daniel Kahneman–Get ready to go meta! Kahneman, who won the Nobel Prize in Economics, explains the two systems that drive our thinking and explores their impacts on business, happiness, and how we make decisions. It's a book about thinking about thinking, you guys! All of my bells are ringing. Heartily recommended by a floppity jillion of my readerly friends, this one found its way onto my TBR pile last week when I just couldn't ignore the raving any longer.
That does it for me. How was your week in books? Buy or read anything you've just gotta talk about?
_________________________
Sign up for our newsletter to have the best of Book Riot delivered straight to your inbox every two weeks. No spam. We promise.
To keep up with Book Riot on a daily basis, follow us on Twitter, like us on Facebook, , and subscribe to the Book Riot podcast in iTunes or via RSS. So much bookish goodness–all day, every day.
We have 5 copies of 
the
Forbidden Hearts series
by Alisha Rai to give away to Book Riot readers!
Go here to enter for a chance to win
, or just click the image below. Good luck!