Inbox/Outbox: March 8, 2013
The last few weeks in books have confirmed my feeling that 2013 is going to be a really, really big year. For publishing in general, and for me in specific. (It's my column, I get to talk about myself a little.) Here's a peek at some of the goodies that found their way into my inbox and onto my nightstand this week. I'd love to hear about your highlights in the comments!
Inbox (Books Acquired)
The Engagements by J. Courtney Sullivan (Knopf, June)–Get excited, friends, J. Courtney Sullivan (author of Maine, which was THE book of Summer 2011) is back with a new novel, and it is fantastic. I usually try to hold off on reading books until closer to their release dates, but this showed up on my doorstep on Wednesday, and I couldn't resist. About several women of various ages, in various eras of American life, The Engagements explores the complexities of marriage (and why some women don't want it) and has a fascinating cast of main characters who take turns starring in different sections of the book. My favorite character Frances is an advertising copywriter who comes up with the "A Diamond is Forever" tagline for DeBeers. Sullivan has done her homework for this one, and it's not to be missed. Three cheers for smart fiction about real women who are multi-dimensional and complicated! Go, Courtney, go.
The House at Belle Fontaine: Stories by Lily Tuck (Atlantic Monthly Press, May)–I spent a perfect, quiet evening at home alone with Lily Tuck's novel I Married You For Happiness last year. And by "quiet evening at home alone," I mean I sobbed into my glass of wine for three hours straight and loved every minute of it. Tuck's writing is spare, and she demonstrates a remarkable economy of language. I'd been wondering what Tuck short stories would look like, and lo and behold, here they are! These pieces are so quiet and incisive that you feel like you're seeing moments so intimate you shouldn't be allowed to see them. But it's not uncomfortable. Quiet the opposite, in fact. Tuck explores family and relationships, the ups and downs of marriage, and the reality of disappointment, and she somehow manages to not be depressing. I don't know how she does it. It's magical.
Outbox (Books Finished)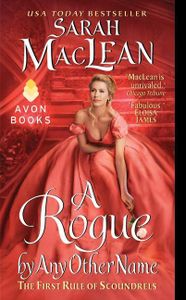 A Rogue by Any Other Name by Sarah MacLean–Awwww yeah, romance novels, y'all! Sarah MacLean came highly recommended by fellow Rioters Jenn and Amanda, and I plowed (heh) through this first book in her Rule of Scoundrels series over the weekend. There's English society and suitors and dowries and the Marriage Season (perish the thought!), and it's all quite fun. And, oh, right, you're probably wondering about the sex scenes. Those are pretty fantastic. Steamy and delightfully void of silly body-part euphemisms (not a throbbing member or heaving bosom to be found here!), MacLean's sexytimes are rompy and fun and sure to make your heart beat a little faster.
When Women Were Birds by Terry Tempest Williams–For the first time EVER in my reading life, I finished a book, immediately started it over again, finished it AGAIN, and then immediately started it over a third time. Something about Terry Tempest Williams' words is resonating with me right now in a way I've never quite experienced before. I mean, yeah, I've had that "this book came into my life at the perfect moment" thing in the past, but this is next level. I've taken to reading a few pieces each night at bedtime. They ground me. They give me perspective. They're beautiful. When I figure out exactly what's going on with me and this book, I'll let you know. Suffice it to say, this is an incredible read.
In the Queue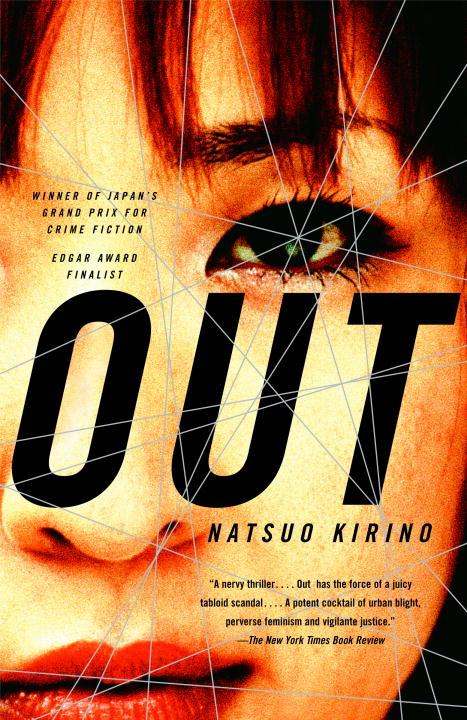 Out by Natsuo Kirino–Earlier this week, new Rioter Rachel shared her devotion to badass female revenge thrillers. She raved about Michel Faber's Under the Skin, which I absolutely love, and Gone Girl, which EVERYONE loves, and that was great by itself. But then she went and sold the hell out of Out. I can't even tell you what it's about, I got so excited reading her description of it that I ordered it immediately. Actually, I tried to download it immediately, but (womp womp) it's not available as an ebook (Random House, hear my cry!). Now I have it, and I'm going to crack into it tonight and probably not sleep. It's gonna be great.
One Good Earl Deserves a Lover by Sarah MacLean–You knew this was coming, right? A girl can't just devour the first book in a romance novel series and then NOT go straight into the next one. Word on the streets is that the naughtypants scenes in this one are even better. Talk to y'all on the flip side.
How was your week in books?
By signing up you agree to our Terms of Service
We have 5 copies of
The Library Book by Susan Orlean
to give away!
Go here to enter for a chance to win
, or just click the image below. Good luck!