Inbox/Outbox: February 22, 2013
It's been a relatively satisfying week in books for me, mainly because I spent a long weekend on vacation in Charleston, and vacation always means reading whatever the hell I want and refusing to feel guilty about it. (Actually, that's my reading philosophy most of the time, but it feels extra pleasurable on vacation.) There's a perfect, charming little bookstore on the main drag, King Street, called Blue Bicycle Books, and I had a lovely time wandering their many rooms and picking out treasures. Also, they have this awesome ancient cat who let us give her a hat made out of a coffee sleeve. What's not to love about that?
Here are the highlights of my reading week. Share yours in the comments!
Inbox (Books Acquired)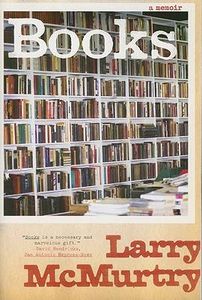 Books: A Memoir by Larry McMurtry–It's a stronger reader than I that can resist a book about books. I've never read any of Larry McMurtry's other books (and yes, I know Lonesome Dove is amazing), but that's not going to stop me from devouring the story of his reading life. In fact, I quite like discovering authors this way, reading their memoirs before I read their fiction. Not only is McMurtry a reader (would you trust a writer who's not a reader?), he is also a passionate book buyer, seller, and collector. There's bound to be a bunch of great, quotable stuff here, and I can't wait to find it.
Paradise by Toni Morrison–I've read this book before. In fact, I've read it several times, including once last year when I attempted to read all nine of Morrison's novels before Home was released. It's my favorite of her oeuvre (don't you love that word, oeuvre?), and I knew I had to have the hardbound, coffee-stained, well-loved edition I found on the shelves at Blue Bicycle. Truth be told, I looked at the same copy on a trip last year and didn't pick it up, so when I saw it was still there, I knew it was a sign from the literary gods that it had to be mine.
Outbox (Books Finished)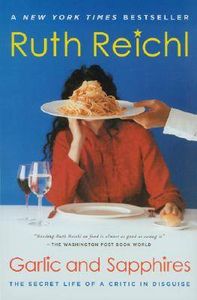 Garlic and Sapphires: The Secret Life of a Critic in Disguise by Ruth Reichl–Food memoirs have been my go-to travel reading ever since I stumbled on Reichl's first book Tender at the Bone on Blue Bicycle's shelves last year. I love a good reading-and-travel tradition as much as the next girl, so I bought Garlic and Sapphires specifically with this trip in mind. With trademark warmth and humor, Reichl recounts the six years she spent as the chief restaurant critic at the New York Times, much of it in disguise to prevent restaurants from recognizing her and giving her special service. These essays are funny and fun to read, and it's clear that Reichl cares as much about eaters as she does about food. Valuable lessons to be found here for critics of all kinds.
How Should a Person Be? by Sheila Heti–This "novel from life" and Tournament of Books finalist is, I'm sorry to say, the first book I'm DNFing this year. (DNF = did not finish.) I set out to read all the TOB finalists, and so far I'm batting a thousand with the exception of Bring Up the Bodies, which I planned to skip from the outset because big historical fiction books and I do not get along. So I'm a little mad at Sheila Heti for throwing a wrench into my game, but not mad enough to finish this book. I gave it up to exactly the halfway point, and then I could do no more. I know some readers loved it. I have some very good readerly friends whose opinions I normally agree with who loved it. But hot damn is this book not for me. And, as Forrest Gump said, that's all I have to say about that.
In the Queue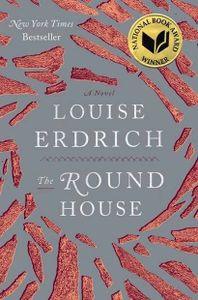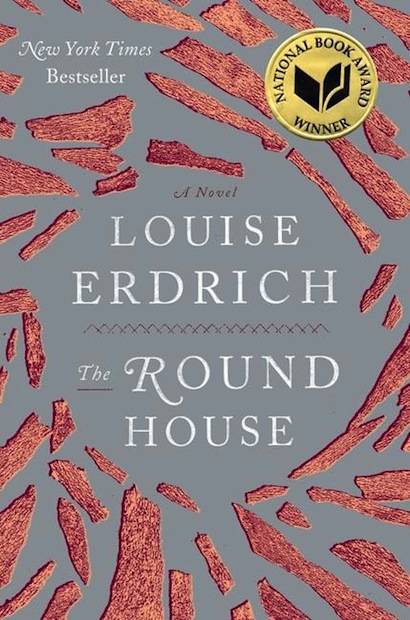 The Round House by Louise Erdrich–Erdrich has been on my to-read list for years now, and I've kept putting her off because I hear that many of her books are connected and that it's best to start at the beginning. So that was the plan. And then she made the TOB finals and my plan flew out the window. When are the literary gods going to start paying attention to my desires, I ask you? Anywho, fellow Rioters have raved about this one and said it sucked them in from the get-go, so I have it lined up for a flight this weekend.
The Girl Who Circumnavigated Fairyland in a Ship of Her Own Making by Cathrynne Valente–Here's what I know about this book: a ton of my friends love it, it's been on my ereader for more than a year, and when we had Cat Valente at the Bookrageous party at BEA a few years ago, she sang a song in Russian and brought down the house. That's all the data I need to be sure it's going to be an awesome experience.
Tell me, friends, how's your week in books been? What did you read that you want to rave about?
By signing up you agree to our Terms of Service
You could win a six-month subscription to an amazing Romance box!
Go here to enter for a chance to win
, or just click the image below: