Inbox/Outbox: January 25, 2012
It turns out that all I needed to do to jumpstart my reading was undertake massive home renovations that limited my ability to watch TV. Who knew? My living room furniture is all in my dining room while my living room is getting a makeover, so I've been spending most of my non-working time at home sitting on my bed. And reading! So much reading! Here's hoping this holds once the house gets put back together. My highlights:
Inbox (Books Acquired)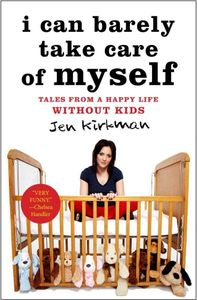 I Can Barely Take Care of Myself by Jen Kirkman (Simon & Schuster, April 16)–When you're a working woman in her thirties who is happily and openly childfree by choice, people love to insist that you will (and should) change your mind. I know this firsthand, and I cannot wait to read comedienne Jen Kirkman's humorous memoir about having "a happy life without kids." Can. Not. Wait.
River of Dust by Virginia Pye (Unbridled Books, May)–Few things are cooler than seeing a friend's name splashed across the cover of a book they've put years of work into. Virginia Pye is a local friend of mine, and I've been following this book's journey for a while, so I was tickled pink when the galley showed up in my mail this week. I won't be reviewing the book since Ginny is a friend (and, you know, ethics), but I'm allowed to be happy for her on the internet, right?
HHhH by Laura Binet–Several of us here at the Riot have set out to read all the finalists in this year's Tournament of Books. (Here's the schedule, if you want to follow along.) I have to confess that I have absolutely no idea what this book is about, and I'm kind of excited about that.
Outbox (Books Finished)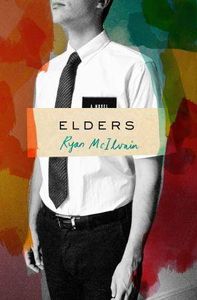 Elders by Ryan McIlvain (Hogarth, March 5)–This novel about two 20-year-old Mormon men struggling through the final months of their two-year-long proselytizing mission is so many things–funny, insightful, and an incredibly thoughtful look at the role and meaning of faith and whether we really can will ourselves to believe. If you're fascinated by the many manifestations of religious experience, you'll want to put this on your TBR.
Dear Life: Stories by Alice Munro–This was my first experience with Munro (again, for our Tournament of Books readalong project), and I'm pretty mad at the internet for not forcing me to read her sooner. WOW. Munro is so restrained and so freaking good. I think I'm going to be inarticulate about this book for a while. But hot damn. What a way to start with her!
The Fault in Our Stars by John Green–I just finished this much-loved, hyper-buzzed YA title a few nights ago, and I'm still processing it. In short, our relationship status is 'It's complicated.' I have quibbles with the voice and some of the plot turns, but the ultimate message here is that you have to take the risk to get the reward, especially when love is concerned, and despite the fact that it's really scary. And I'm 100% on board with that. I'm not the target reader for this book, and I took issue with how self-aware the characters are, but 16-year-old me would have loved the shit out of it, which makes me inclined to think John Green knows a thing or two about writing for teens. Have you read it? What did you think?
In the Queue
The Miniature Wife: Stories by Manuel Gonzales–I saw Gonzales read the title story from this collection during his launch party at WORD Bookstore in Brooklyn a few weeks ago, and I bought the book on the spot. If the rest of the pieces are as funny-bordering-on-absurd and enjoyable as that one, this promises to be one of my best reads of the year. 

Fobbit by David Abrams–David's a fellow Rioter (hey, Dave!), and his acclaimed debut novel is the last of the three Iraq War novels (the other two being Billy Lynn's Long Halftime Walk and The Yellow Birds) I have left to read for the TOB. References to Catch-22 make me happy, and I'm excited to be getting to this one soon.
That's it for me. What's your week in books been like?
By signing up you agree to our Terms of Service