Inbox/Outbox: November 30, 2012
I'm having one of those weeks where airport time is the only real, substantial reading time I've had. But there was a lot of that, so it's cool. Really, I'm not bitter about holiday insanity. Not at all. Here's what I've been up to.
Inbox (Books Acquired)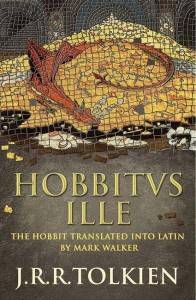 Hobbitus Ille: The Hobbit Translated Into Latin by Mark Walker (Harper Collins 360)
In a hole in the ground there lived in a hobbit.
in foramine terrae habitabat hobbitus.
That's as far as I've gotten because–I know you guys will be shocked by this–I don't read Latin. But how awesome is it that this exists? It's nerdery-squared that someone loves The Hobbit enough to spend years translating it into Latin. Also, I'm kinda surprised it hasn't been done before. I mean, Tolkien and linguistics go together like ramma lamma lamma ka-dingity ding di dong. That's not Latin; it's Greek Grease.
I can't get over how cool this book is. I keep opening it, hoping I'll magically be able to read it. Worth a look, even if it will just sit on your shelves looking pretty.
Spectacle: Stories by Susan Steinberg (Graywolf Press, January 2013)–The Wolfpack is killing it with book mail lately. Everything they send is gorgeous, and I want to read it immediately. This collection, which "bears witness to alarming and strange incidents," will be my first time with Steinberg. Have you read her?
Outbox (Books Finished)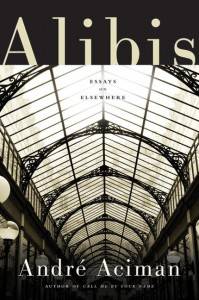 Alibis: Essays on Elsewhere by André Aciman (Picador)–Picador is giving Graywolf a run for their money in the sending-awesome-book-mail department. This collection is so appealing, I started it the same day it arrived on my doorstep (something I rarely do). I've already declared it the best book I read in November, and I think it's in contention for my Best Of The Year list. About travel, these pieces examine what we look for and what happens to us when we leave home. Insightful, beautifully written, and endlessly underline-able.
The Great Perhaps by Joe Meno–Nothing says holiday reading quite like a novel about a dysfunctional family, and I devoured this one over Thanksgiving weekend. I don't want to spoil it for you, so I'll just say it's about the consequences of allowing obsessions to come before family, and the difficulty of being a teenager with something to say. And it's about when you want to leave but aren't sure you should. And how we all fall apart at the seams sometimes.
In the Queue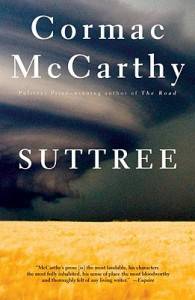 Suttree by Cormac McCarthy–If you're thinking you saw this in the queue a couple weeks ago, you're not wrong. I've been intending to start it for a little while now (see: road to hell, good intentions, etc.), but I've been sidetracked reading a few friends' manuscripts and haven't opened it yet. Soon, Cormac, we will meet, and I will figure out what you're all about.
The rest is anyone's guess! I make a practice of reading backlist only from Thanksgiving to New Year's and letting by whims be my guide. I've got piles and piles of unread books staring me down, and I love the little thrill of not knowing what I'll read next.
Your turn! How was your reading week?
By signing up you agree to our Terms of Service
Enter to win
a $100 Amazon gift card when you sign up for our sci-fi/fantasy newsletter!
Enter here
: