Inbox/Outbox: September 14, 2012
This was one of those magical in weeks in which I found the right book for every mood, thoroughly enjoyed everything I picked up, and finished several books at the same time. Don't you love that feeling? The cherry on top: I didn't DNF a single thing I started this week!
Inbox (Books Acquired)
The Beach at Galle Road by Joanna Luloff (Algonquin, October)–Linked stories set in Sri Lanka; Booklist said, "these stories reveal the realities behind the headlines."
Brain on Fire: My Month of Madness by Susannah Cahalan (Free Press, November)–A memoir of a young woman's descent into madness, which turns out to be the result of an autoimmune disorder that is now thought to be the cause of the fits historically labeled as demonic possession.
The Longest Way Home by Andrew McCarthy (Free Press, September 18)–A serious travel memoir from the actor you might recognize from films Pretty in Pink and St. Elmo's Fire, who has also written for National Geographic, The New York Times, and The Atlantic.
A Working Theory of Love by Scott Hutchins (Penguin Press, October)–Debut novel explores what happens when a young man sells his father's secret diaries as data for an artificial intelligence project. Not nearly as sci-fi as it sounds.
Outbox (Books Finished)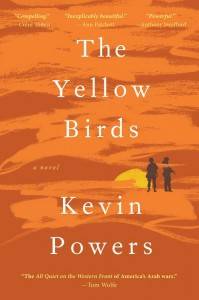 This Is How You Lose Her by Junot Diaz (Riverhead)–Beautiful short stories featuring Yunior, the narrator from Oscar Wao, filled with pop culture and Diaz's signature Dominican Spanglish. Loved it.
More Baths Less Talking by Nick Hornby (McSweeney's)–When I grow up, I want to write about books the way Nick Hornby writes about books. This collection of his monthly columns about his reading life is funny and inspiring, and it did major damage to my TBR list.
Judging a Book by Its Lover by Lauren Leto (Harper Perennial, October)–Essays on books, the reading life, and how to fake your way through any literary conversation from the brilliant young woman who created Texts From Last Night.
The Yellow Birds by Kevin Powers (Little, Brown and Co.)–This slim novel about a soldier's experience in the Iraq War will rip your heart out, stomp on in, and make you glad it did. A breathtaking must-read.
In the Queue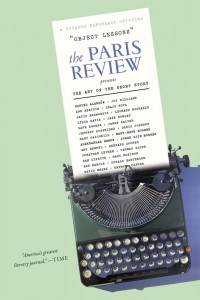 "Object Lessons": The Paris Review Presents the Art of the Short Story (Picador, October)
The Secret History by Donna Tartt for our Riot Read
Ask the Passengers by A.S King (Little, Brown Books for Young Readers, October)
Your turn, readers! What books did you bring home this week? What did you read? What's on tap for the weekend?
By signing up you agree to our Terms of Service
In a book lover's life, there's nothing as magical as a perfect, surprising recommendation from someone who just
gets
you. But finding those people can be tough! That's where
TBR
comes in. Go here to find out more, or just click the image below: