Flowchart Friday: Are you reading the "right" books?
There's been a little tension of late around "right" books and "wrong" books. I'll explore my own philosophy in a longer post, but I can boil it right down for you in this week's Flowchart Friday.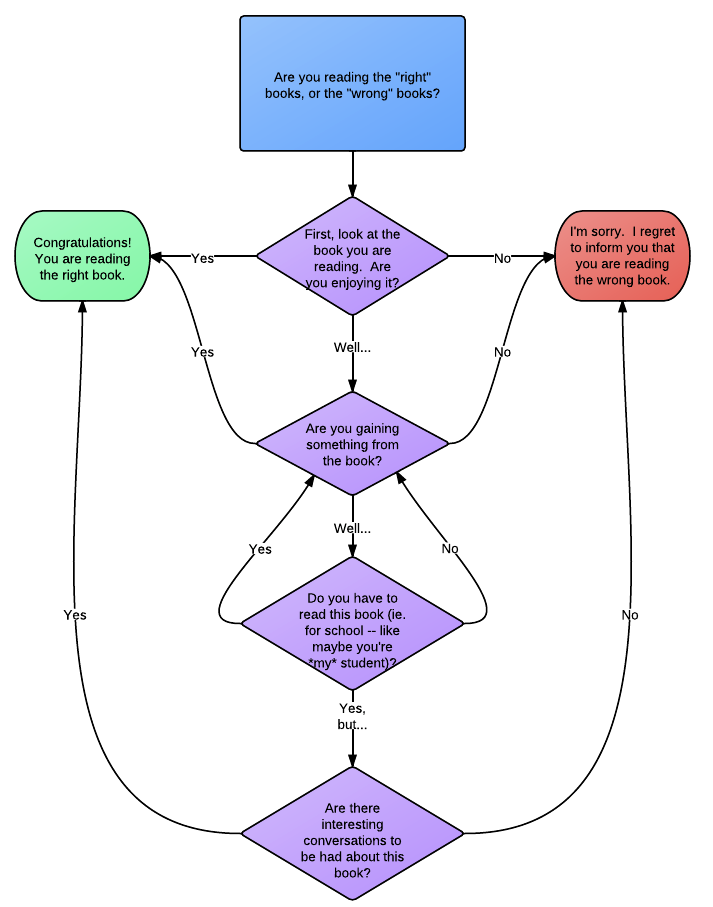 Enter to win
$250 to spend at Barnes and Noble!