#

Children's

Whether you're looking for kid's books online because you want to read them to your small humans or because you're young at heart, we've got the best kid's books recommendations! Our kid's books post cover everything from children's picture books to chapter books for kids to middle grade fiction recommendations.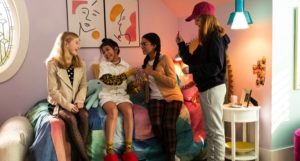 Reading The Baby-Sitters Club for the First Time as a Twentysomething
September 17, 2020
One reader's experience reading THE BABY-SITTERS CLUB as an adult, and why it took her so long to do so.