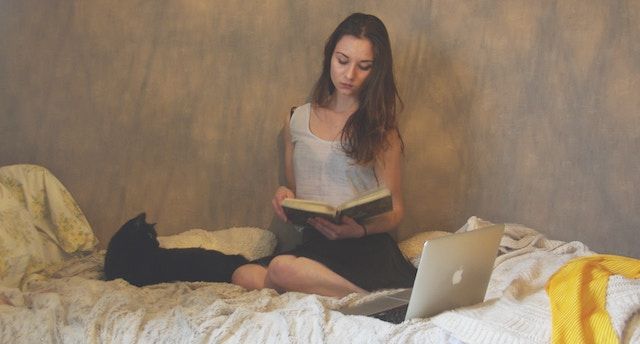 Lists
Reissues: Bringing Beloved and Under-The-Radar YA To New Readers
This content contains affiliate links. When you buy through these links, we may earn an affiliate commission.
A version of this piece on YA reissues appeared in the biweekly "What's Up in YA?" newsletter. Sign up to get the latest in YA book talk and news delivered to your inbox on Mondays and Thursdays!
YA reissues are having a moment—and it couldn't be soon enough.
Reissues take a couple of different forms. There are the books that have either gone out of print and are being brought back to print, or have remained in print but are getting a facelift. Then there are the reissues that are anniversary editions honoring a milestone for the book. Reissues typically—though as you'll see, not always—have a new cover for a new generation.
All of these YA reissues have had releases this year or will be seeing them in the very near future. What makes reissues so great is that they can hit the radars of readers who missed them the first time around, they can spark interest with young readers, and for libraries/schools especially, they're nice replacements for those well-loved editions. Publishers are able to really bring titles back that fit into contemporary trends and interests, as well as reintroduce classic authors to readers who simply want more depth to their reading lives.
Note: links might not take you to the exact editions because not all are available for preorder yet.
2019–2020 YA Reissues
The legendary YA author's short story collection which takes place on a single block will be rereleased with a fantastic cover in honor of the book's 20th anniversary. This is going to be a book to hand to fans of Jason Reynolds, as it'll be such a great pairing with his upcoming Look Both Ways.
Ash by Malinda Lo
In honor of the book's 10th anniversary—which is hard for me to believe because I remember first reading this book when it hit shelves in 2009—Ash was rereleased with some fun extras. The cover is nearly the same, as is the story within. If you haven't yet read this lesbian Cinderella story, here's your reminder.
Briar Rose by Jane Yolen (November 12)
There have been a few iterations of this book over the course of its life, but this is a unique take. It's a mini hardcover edition, coming in November. It's 6.5 inches by 4.3 inches, which makes it about the size of a mass market paperback, but it'll be hardcover. This is the retelling of the German folktale Briar Rose (Sleeping Beauty) set during World War II.
Cracked Up To Be by Courtney Summers (February 4, 2020)
If you've only read Sadie, then you're in for a treat when the reissue of Summers's debut novel hits shelves in February. This is a twisty, gritty book about secrets, friendship, and the ways a person can fall apart when she's buried under the weight of belief she's at fault for something terrible that happened. The reissued cover is a nice connection to the original while also being a bit more true to the story inside.
The reissued cover for LaCour's debut novel—and Morris Award winner—is so, so good, and it pairs perfectly with the paperback edition of We Are Okay. This is a story about a girl grieving the loss of her best friend, who struggled with mental illness and died by suicide. It's beautiful, it's tough, and it's utterly moving. LaCour packs so much in every line.
Schutz wrote about her memoir in verse being rereleased for the newsletter earlier this year, but it's worth including here because it's such a fantastic example of a book hitting shelves at a time when the topic of mental health—and memoirs for teens—weren't as much a part of the conversation as they are now. The new author's note in this book is a big bonus.
This mega bestselling novel by Forman, made into a film, got an anniversary edition earlier this year. In addition to the cover being an homage to the original, there's a bonus prequel to the story in this one. Readers who haven't read the book should—it's the story of a girl hanging between life and death after a car accident. Part real, part fantasy, completely full of Feelings.
How fantastic is this cover? This book, which is a Coretta Scott King honor, originally came out in 1995, but it's being reissued for today's readers. It's the story of 14-year-old Gayle and her son who are being sent to live with her uncle and his family after getting into some trouble. Gayle gets to know her family while there and it plays a huge role in how she sees her future.
The Plain Janes by Cecil Castellucci and Jim Rugg (January 7)
I'm so stoked to see this getting reissued with such a fresh cover treatment and bound into one giant edition. Castellucci and Rugg's comic is about a team of activist artists who work to rouse their sleepy suburban town with guerrilla works of art. This was (maybe still is?) a cult classic for years and years when after it came out in 2007, so it's nice seeing such a modern refresh since thematically, it absolutely still resonates. It'll find a whole new batch of young readers, for sure.